How to Use Whatsapp Web On Computer or Browser?
Whatsapp is an application with the world's most advantageous communication method. From the beginning, Watsapp provides Cross-platform centralized messaging and VoIP services to everyone. It's an American freeware application that was created 12 years ago by Brian Acton and Jan Koum. At the time when WhatsApp was released, there were not many other messengers like WhatsApp. People were used to getting in touch with WhatsApp every day and that's how people owned the application more.  For messaging before nothing else was much featured like WhatsApp. Brian Acton and Jan Koum, the creator of WhatsApp, were former employees of Yahoo. Deciding about making WhatsApp was one of the best things for Acton and Koum. Whatsapp serves the whole world and the headquarter of WhatsApp is in California where it all began.
What is Whatsapp Web?
In 2015 there were many people asking for the privileges to use WhatsApp on a desktop computer so WhatsApp decided to announce the WhatsApp desktop version on 21 January 2015. The web version is not different from the application which we use on our phone. Most people get confused and think that WhatsApp web may get some extra features. For you to be sure that Whatsapp web is like the same application only difference is that we use on our phone that is an android or ios application but for computers, it needs EXE software and for computers, it's just another software like others version of WhatsApp.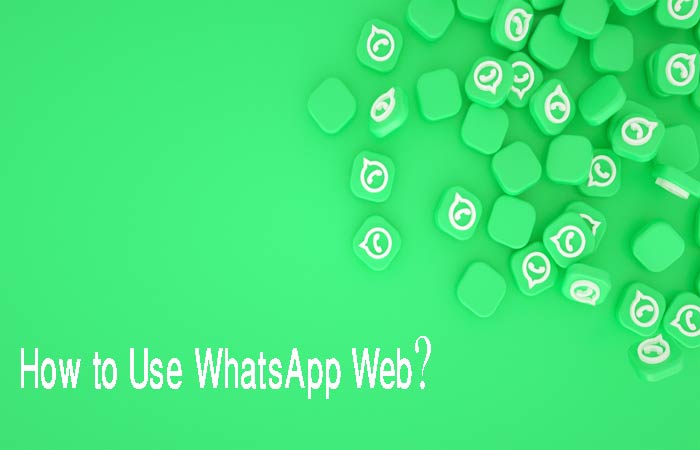 2009 the Beginning of WhatsApp
What's up is one of the most popular words people use every day. With the what's up to word formula, Koum decided to name his creation by WhatsApp on 24 February of 2009 and also he incorporated WhatsApp inc. An early version of Whatsapp was the reason for Koum to give up but it wasn't so long just for a few months until Apple released push notification features for the Apple users.
According to Wikipedia after improving the WhatsApp application component for sending notification signals to users Koum released WhatsApp 2.0 Version. The time after releasing the 2.0 version of WhatsApp it was like one of the best things that happened to Koum with the new version because WhatsApp suddenly increases 250,000 active users. Until October 2009 Acton still had not joined WhatsApp and then suddenly Acton joined the company. 
Whatsapp may have got huge active users but WhatsApp hasn't invested a big amount including their services. So after Acton entering into WhatsApp he also comes up with an idea of investing so he managed 5 former friends at yahoo only for investing $250,000 in seed funding. It wasn't only one success for WhatsApp because after Acton succeeds to involve his formal worker friends with investing idea Acton becomes the co-founder of the company.
Maybe WhatsApp got huge active users but still, there were no iPhone, Android, Blackberry users. For the first time in November 2009, there was launching WhatsApp application for iPhone Users and also Koum planned to develop another application for Blackberry with his friend Chris Peiffer in Los Angeles. Finally, in 2010 May month there was another version released of WhatsApp for an android operating system.
Read Also:
Facebook Bought Whatsapp
It was the story of WhatsApp in 2014 when Mark Zuckerberg, the owner of Facebook decided to buy WhatsApp for more than $19 billion. Facebook also is one of the best social media platforms with the great leadership of Mark Zuckerberg. Back in 2014 after buying WhatsApp users got a huge loss of services and because of that WhatsApp lost a huge amount of consumers. Reuniting WhatsApp consumers with another great upgrade of WhatsApp which was working on voice calls.
That time voice call was so hard because there was not much calling method so they decided to include Voice call features into WhatsApp. After adjusting the new voice calling features into WhatsApp it became more popular worldwide. According to Wikipedia in august 2014 WhatsApp made 600 million users through their fascinating messaging application. It was a huge comeback for Facebook because the whole time before applying the new adjustment was very time-consuming.
The reason behind not choosing WhatsApp at that time was because of the ownership changing. Actually, the fault wasn't the consumer, it was Facebook who also needed some time to hand over the whole company and that was the time when people's privileges got decreased. Well after some time that was a very good decision to return with something more advanced than before which was the voice calling method. Day after day WhatsApp becomes the world's most popular messaging system. Others telecommunication got some losses and also said that they would lose $386 billion only because of some OTP services such as WhatsApp and for others like Skype.
WhatsApp Made Best Decision on 2016
As we know that WhatsApp wasn't free until 2016 but still they got incomes from billions of consumers every day. In 2016 there were not enough people in random countries to get a credit card and in some countries, credit cards were not even supported and that became one of the biggest problems to provide Whatsapp messaging and calling services to these people who don't have a credit card. As a solution, the previous co-founder and the creator of WhatsApp Jan Koum announced the unexpected upgrade of WhatsApp.
Including the unexpected announcement, first of all, is the solution for those people who don't have a credit card now can use the application for full free also without showing any ads. Everyone was shocked that time that people were used to paying a $1 annual subscription fee and now nobody needs any money to use the application in the whole world. Everyone thinks that time that was a stupid idea of the company to make the application for free. In June of 2016 when the company's own blog reported another news that WhatsApp got 100 million voice calls per day and there were another time company owners proved that they are always best at providing what people really want.
 WhatsApp Beta Version
2016 when most of the epic successful history of WhatsApp was made by Mark Zuckerberg with his incredible idea of success. Day after day people is discovering various kinds of applications to help one another for creating a new generation for the people. People create beneficial programs day after day but also on the other side cybercriminals are growing stronger than before with their new security-harming idea. In November of 2016 when cyber criminals were growing more strongly WhatsApp users got afraid of losing their data from WhatsApp and that also was about the reputation of the WhatsApp company itself. 
In November WhatsApp released one beta version for the user to provide more protection from cybercriminals and the new security update was the two-step verification for android users. With the best upgrade of security WhatsApp also announced another biggest helpful communication method video calling system. Later upgrading two-step verification was another big announcement for WhatsApp to let users contact the video calling system from one account to another account. For that, all they needed was a good internet connection to enjoy the video call more clearly.
Entering New Generation with New Upgrades
According to the world's most used applications, there was Facebook, Snapchat, Whatsapp, etc. Whatsapp wasn't got many features that time compared to Facebook and Snapchat so WhatsApp also decided to adjust new status sharing which was the same as Facebook and Snapchat stories features. Unlike others, successful stories WhatsApp also faced some new issues with old co-founder Jan Koum and Brian Acton and both of them left the company which didn't affect any performances to WhatsApp consumers because instead of both of them owner hired a new replacement with Cris Daniels.
After hiring Cris Daniels Facebook launched another Whatsapp application version for iOs and also now people can make group calls with new features. After everything now whats app got most messaging and calling features and also it was announced as the worlds 3 downloaded application from 2010 to 2019.
How to Use WhatsApp Web Version on Chrome Browser?
For Chrome users, it's just an easy step to follow to install the WhatsApp web version. When it first arrived people were mostly used to installing another software for using WhatsApp. If you use google chrome then it could be easy to get an extension that also uses the same software and with no problems.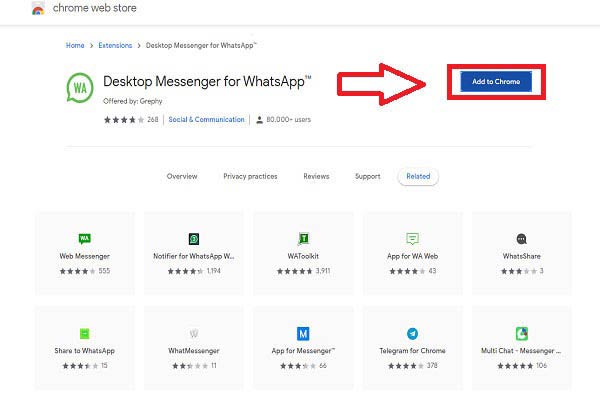 WhatsApp For Android Users
Each Android phone user got a google play store for downloading applications. Like downloading other applications is also easy to download according to the tutorials.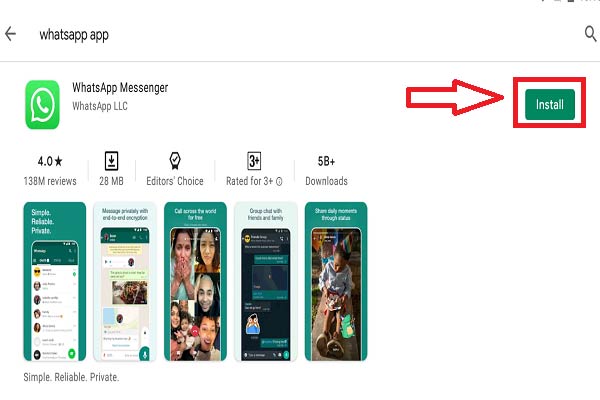 Warning
There are a lot of issues and bad conversations going on about information by them. According to the process of the safety of your personal information, you must not share much information because nobody can guarantee your information. There is an infinite cybercriminal who can attack your WhatsApp account for stealing your info so do share your password and any OTP code with an unknown person. Sometimes consumers hesitate through the quality of the voice and video calling services and as the solution we recommend you to use better internet connection which can help you to not face poor quality calling services.