Top United States Cities with the Fastest Internet Speeds in 2020
Nobody would want to experience any buffering while enjoying their favorite show or in the middle of an important videoconference. The location has a major role in deciding the internet quality and speeds that you are likely to witness. There are many internet providers available in all the cities that offer varying speeds at different prices. Availability of a faster internet is always a plus as it gets your smoother streams, and saves you from the annoyance of any lags. Internet speeds vary from city to city even for the same provider offering services in different cities.
Moving to a city with better internet speeds is always desirable these days because of the excessive use of the internet in almost every sector. Be it work, education, household, news or entertainment-its is a seamless and fast internet connection that gets things going everywhere. Keeping this in mind and it may make it easier for you to decide which city to move in. We present to you a list of the fastest cities in the United States offering remarkable internet services.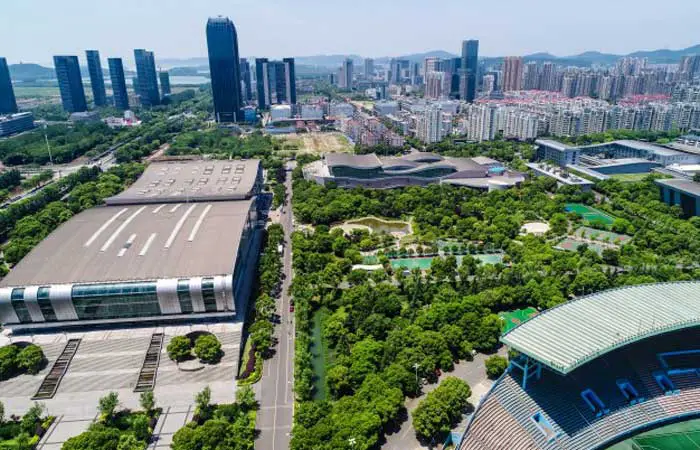 Related article:
1. Kansas City, Kansas
Being the third-largest city in Kansas, Kansas city is well known for its fast internet speeds. It has access to fiber, cable, DSL and other types of internet connections. For instance, you can access Spectrum internet or Xfinity internet services to experience a super-fast connection to carry all your tasks. The average internet download speeds accessible in the city are estimated to be 122.04 Mbps which makes it one of the most desirable cities to move in because of all the facilities and perks if offers to the residents.
3. Mount Kisco, New York
Mount Kisco is quite a small city that enjoys high-speed internet. One of the primary reasons being its population up to 10,877 locals. This results in freeing of bandwidths resulting in faster speeds as fewer people are accessing it.
3. Colorado Springs, Colorado
Being among one of the most connected cities of the United States, Colorado Springs is home to a large number of providers Like Spectrum, Cox, Xfinity, etc. and offers the fastest speeds of up to 2000 Mbps. The incredible speed is made available by various types of internet connection which include DSL, cable, fiber, and satellite. It is one of the preferred cities to move if fast speed internet access is your preference.
4. Pendleton, Oregon
Pendleton Oregon is also among the top five cities which has the privilege of enjoying the fastest internet speeds across the United States, With the availability of fiber internet, the internet speeds are boosted dramatically. If you are planning to move to another city and super-fast internet speed is among your preferences then you should surely consider moving to Pendleton. It offers smoother access to entertainment while maximizing your work productivity. Be it your businesses, household tasks, studies, or entertainment, everything requires a fast and reliable internet connection. Therefore it is necessary to check out these services in the area before packing your bags and moving to a new city.
5. Ephrata, Washington
Ephrata is a small town in Washington that offers one of the fastest internet services with an average speed of nearly 178.58 Mbps. Having a population of 7,916, not a lot of people are there to use this high-speed internet. Therefore if you plan to move away from the hassles of a big city but also want to enjoy exceptionally high-speed internet connectivity then Ephrata needs to be on your list.
6. Provo, Utah
With an average internet speed of 151.23 Mbps, Provo also ranks among the fastest cities of the United States. With around 115,909 people, Provo has access to speeds around five times faster as compared to the rest of America. So it is an attractive city when it comes to fast internet connectivity. It also has two of the biggest universities in America known as the Brigham Young University and Utah Valley University.
Conclusion
The above-mentioned cities are among the top cities that offer high-speed internet facilities. As the need for blazing fast internet keeps on growing and has inculcated in our daily lives, its availability has a deep impact on the place we choose to live in. If you are planning to move to a new city, then you can consider the above options as they ensure accessibility to a faster internet connection.