How to Get Free WiFi on iPhone in 2021
The Internet is essential. This statement can be justified in numerous ways. We are living in a technological advanced era, and we need some technical and technological driven tools and techniques to make our lives easier. We need the Internet everywhere we go. It is really critical for us since we have to conduct some daily routines, which are literally impossible without a stable internet connection. The Internet can be availed and accessed in many ways—one of the ways being FREE WIFI. Wi-fi can surely help people to get an internet connection and carry out crucial internet-driven operations. In this article, we are going to talk about how to get Free wi-fi on the iPhone.
We are going to enlist some really easy and accessible methods and ways that can be adopted by iPhone users if they want to get a free wi-fi connection on their phones.
Best Ways to Get Free WiFi on iPhone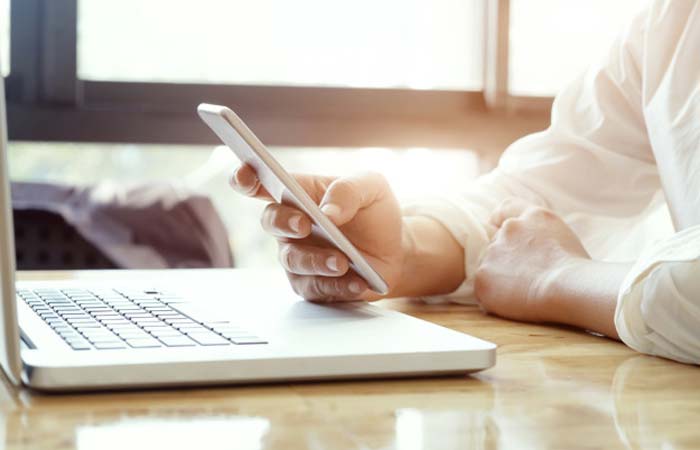 1. Seek for Mobile Providers:
We came across many technological inventions every day. Nowadays the mobile providers are capable enough to connect higher potential customers through wi-fi access points anywhere around their city. The customers who are not even in their network range can enjoy free wi-fi connectivity with the help of an incredible technique, named O2 wi-fi.
The mobile provider drives various essential internet services to their customers. If any particular user is traveling abroad and is unable to find or concert to a proper network or any free access point, then he contacts his provider for free wi-fi hotspots available in your area.
Read Also: How to Get Free Internet at Home without Paying
2. Connect to Unsecured WiFi:
Without a doubt, we can state that all the iPhones and Ipads can be connected to any kind of wi-fi connection. Without undergoing any kind of additional network charges or some sort of coverage in a particular area, the iPhone users can be connected to the world wide web. Here we are talking about the open, public, or unsecured wi-fi network connections.
With the public wi-fi connections, we mean the open networks available in the public area without any kind of security. It can be accessed by the people since it is not password protected. For anyone new, the intersection of a wi-fi connection can be a little difficult. But with the right ways adopted, he can easily get connected with one of the free wi-fi connections.
3. Get free WiFi Finder Apps Downloaded on your devices:
Another very simple method that can be adopted by the users is to download the best free wi-fi finder applications available, which help and show the open and free networks which can be directly connected and accessed by the people.
Here we are listing some applications which can be downloaded by the iPhone users if they wish to connect to a free wi-fi connection.
2. BOINGO WIFI FINDER:
Awarded as Global Travelers Best wi-fi Service, Boingo helps in discovering over one million hotspots, including cafes, restaurants, public parks, airports, and hotels.
The users can easily access and avail the Boing app by creating their respective Boingo account.
The users can also update and upgrade their connections and speeds by subscribing to Boingo Plan.
2. WIFI MAP:
Wi-fi Map being one of the latest wi-fi communities in the App Store, helps the users to locate wi-fi hotspots along with passwords and tips.
Users can even share the discovered hotspots on various social media platforms such as Facebook, Instagram, and Twitter.
With the Map option, the users can also find the locations of the Hotspot available and connect to free wi-fi available near you.
3. WIFI FINDER FREE:
Another very useful app that can be availed by iPhone users is wi-fi Finder Free. This app can't find the internet and hotspot locations in each continent, country, and city of the world.
It gets you the wi-fi hotspot with passwords and tips.
With the app, the user can access a free and unlimited Internet Connection.
4. WIFI MAGIC BY MANDIC:
This is an incredible wi-fi finder application. This app can make all the Public and Open wi-fi passwords available on the phone.
For instance, if any particular user goes to any hotel or restaurant with a free wi-fi facility available, then he doesn't need to ask for the password since the password already appears on your iPhone device if you have installed this application.
It helps the user to locate and identify public wi-fi networks.
It offers in-app purchases for removing the ads.
Thus these were some really useful and easy-to-install applications, which can be availed by the iPhone users for getting a free wi-fi network connection.
Read Also: Best Ways to Get Free Government Internet and Laptop
4. Look and Identify the Restaurant, Cafe Or Hotel with Free WiFi Connection Facility. 
People often visit their favorite cafes or restaurant, or while traveling, they check in with their favorite hotels. But there can be some users who might overlook the free wi-fi connection service offered by these places.
By following their terms and conditions, the customers can connect to a free wi-fi network. These kinds of places also offer Internet free policy, which states that if their customers are out or are traveling, they can get internet connection at these locations.
5. Ask for Personal Hotspot or Tethering
Another method that can be adopted by someone who is looking for a free wi-fi network is to ask for someone with a good data plan to start their own personal Hotspot. If you are with some you know or with your friends, then you can ask them to establish their personal Hotspot from their phone or tablet, which means that you can share their Internet without getting your own data plan.
Though there are some people who limit their tethering speed and connection, thus these were some of the methods which can be availed by the iPhone users, who want to establish a free wi-fi connection on other Apple devices. The user can use any one of these easy-to-use methods for connecting to wi-fi networks.
Related Article:
Frequently Asked Questions for Getting WiFi on iPhone
Q. What is the best free wi-fi app for iPhone?
There are many useful wi-fi finder applications that can be downloaded and accessed by iPhone users. The following lists mention some of the highly used and best Free wi-fi apps for iPhone-
Wi-fi Automatic.
iPhone Modem
Portable wi-fi Hotspot Finder
Wi-fi Connect Hotspot Location
iThether
Mywiwi-fi Tethering
Optimum wi-fi Hotspot Finder
Q. Is there an app that gives you free wi-fi?
There is some application that can be used to connect to a free wi-fi network connection. Though with the above-mentioned list, one can easily download these applications and can explore various Hotspots and open wi-fi connections. If still unable to do so, then the potential users can avail Free Zone application from the app store. This app has the ability to discover the actual working and operation-free wi-fi hotspot connections. This application can also get you the passwords of the wi-fi connections of the various restaurants and cafes or hotels.
Q. Is there a wi-fi app for the iPhone?
Yes, there are many wi-fi application available for iPhone-
Following is the list-
Wi-fi Analyzer: It is one of the best and original applications that helps in exploring and analyzing all the free and open Wi-fi connections available.
IT Tools: This application, which revolves around the packet tracing helps the users to identify the free and open wi-fi connections.
Scanny: This is of the best IS wi-fi analyzer applications available, which can be used by the iPhone user if they wish to avail of any kind of free wi-fi network connections in their particular areas.
Fling: Fling is a free application that can be used by iPhone users. It is really easy to install and access. With this app, users can discover and explore various networks and free wi-fi connections available. This application also helps them to locate several common wi-fi-related issues and problems.
Network Analyzer: This application is absolutely free and easy to use. It comes with numerous versatile networking sets of tools that can be used to connect to open wi-fi networks.
Q. Why won't my iPhone connect to my wi-fi?
There can be various reasons why someone can find it difficult to connect their iPhone to the wi-fi connection. Follow some below-listed steps, if your iPhone is unable to connect to your WiFi.-
The First step is to go to your settings and then under the general option.
The second step is to choose the Reset Option and then the Reset Network Settings.
After this, you have to reconnect your iPhone with your wi-fi network all over again and then reenter your password carefully.
Then all you have to do is to try and reconnect your wireless router to your iPhone.
You can also reboot your iPhone if necessary.
Another thing we would like to mention is that if your iPhone is not automatically joining a captive wi-fi network-
Then go to your setting options and select the wi-fi c=category.
Tap to the network available.
Always pay attention and make sure that the Auto Join option is on.
The above-listed methods can be used to connect to free wi-fi connections available in your particular areas. And the questions stated also can be considered by the iPhone users if they are facing any issue regarding the free wi-fi connection systems.
Get more related from WiFi:
How To Share WiFi Password From iPhone to iPhone
Top 7 RV WiFi Booster Using Instructions & Reviews
How Do WiFi Extenders Work? Repeater, Booster, Extender?