How to Keep Track of Passwords: 5 Steps to Password Organization
We've all done it. Used the same password for every single website, social media profile, and even banking information. It's easy for us to remember, but incredibly dangerous to hackers and people who want to steal your information. However, having your passwords organized is a headache, and having a cheat sheet on paper can be a security risk or can be lost.
Is keeping track of your passwords more of a chore than it should be? If you want to know how to keep track of passwords, then we are here to help. Making sure that your passwords are different, safe, and optimized can make sure your digital content safe. If you have the right tools, it can assist in making your passwords more manageable. Here are the five steps to password organization.
1. Take Advantage of in Software Password Managers
One of the best ways to keep passwords organized is by using software that is already on your devices.
From Apple to Google and even third party options, there are password managers that take the guesswork out of forming and managing passwords. Some of these are free, simple, and built into your device or software.
iCloud Keychain
If you're an Apple user, then iCloud Keychain is an excellent feature that works across all of your Apple devices. All you have to do is sign in with your Apple ID and password, have iCloud Keychain syncing across all devices, and use either Touch ID or Face ID to authenticate your password.
iCloud Keychain also keeps all of your passwords securely on your device, but easily accessible if you need to type it in manually. Additionally, iCloud Keychain generates random, individual passwords for you, so you do not have to do the guesswork in coming up with the correct amount of characters, length, etc.
In addition to passwords, iCloud can also store your credit card info, so it helps with speedier transactions and eliminates the need to pull out your card manually.
Once again, iCloud Keychain works on iPhones, iPads, and Macs. Want to learn about more specific Mac tips? You can read more here. Best news? iCloud Keychain is FREE. This way, you do not have to pay for password protection.
Chrome Password Manager
Say Google Chrome is your browser of choice, and if that is the case, you can sync your passwords with your Google account. This way, you can let it autofill when you are logging in, saving you the time and thought of having to type it in manually.
Third-Party Apps
Whether you use cross-platform software or want a hefty password manager that goes across your various devices and can handle numerous password types at once, there are third-party applications out there that can help.
2. Organize Your Password in a Spreadsheet
Are you handy with Excel or Google Sheets? Then keeping your passwords organized in a single, easy-to-find spreadsheet may be beneficial to you.
This way, you can even organize the passwords by types, for example, all of your financial passwords in one section, with your social media information in another. With this organizational system, it helps manage your ever-growing list of passwords.
3. Say Goodbye to Physical Cheat Seats and Hello to Password Planners
As previously mentioned, having a physical piece of paper with all of your passwords is not a safe way to keep them secured.
Not only can this paper get misplaced easily, but if you are out and about, say at a coffee shop, anyone can scoot by you and get access to your most personal information.
That's a no-go.
If you want a physical form of password management, try opting for a designated password planner. Similarly to a journal, it organizes the passwords by the website and keeps everything neat and tidy instead of skewed across a single page.
The best part? They are discreet and look like a usual journal. They can remain closed once you are done using it, so no one has access to it.
Specific password planners are an excellent way to write down your passwords physically but without the headache of trying to hunt down that one piece of paper.
4. Keep Your Passwords in a Template or Document
If you don't want to use the spreadsheet method, you can also download free password templates and keep them in a constant document. This way, it is safe and protected on your computer, but they are also easy to find.
Some templates are even downloadable, so you can email your passwords to yourself if need be and keep them on various devices.
Keeping track of your passwords in a Google Doc or Word File can assist in making your passwords in a secure place, while also being able to keep added new ones or make changes to existing ones.
5. Keep Your Passwords Organized by Sorting Alphabetically
This method works best if you choose to use a document or spreadsheet style manager, except instead of organizing your passwords may type, you manage them alphabetically.
This way, you can search within your document for the password you need just by typing the first letter in a search bar or by scrolling.
Recommended to Read More:
How to Keep Track of Passwords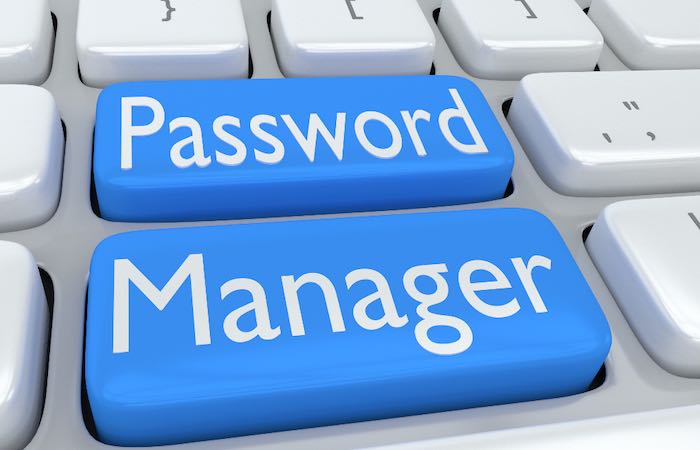 Passwords no longer have to be a pain. If you want to know how to keep track of passwords, then these handy tricks are sure to help you manage your security and keep your content safe from phishing schemes, hackers, and more.
Password organization can be simplified, and with the right tools, you can consolidate your digital life into one handy document, application, or spreadsheet.
Need more tech help? If you want to learn more about technology and different how to's, then we are the resource for you. Check out our website for the latest and greatest in tech knowledge and tutorials.