Xfinity $9.99 Internet For Low-Income Families & Seniors (Comcast)
When the entire world is trying to manage the emergency caused by COVID-19, staying connected with workplaces, families, and schools to let life flow smoothly or to get the latest information about this pandemic everyone needs internet. However, in this uncertain situation, it is not easy for millions of low-income people all over the world to manage internet service at home. But, internet connection has become mandatory as well as more important for almost everyone, and families are promoted to have it at home while staying at home when businesses and schools are closed. In these circumstances, Comcast has introduced an Internet Essential program, one of the most comprehensive and the largest broadband adoption programs across the US, for low-income people.
Without any further ado, here are Comcast's $9.99 internet deals for low-income families.
Comcast's $9.99 Internet for Low-Income (A to Z)
Comcast $9.99 internet for low-income families is an inexpensive program to provide internet service to all the low-income households, senior citizens, and people with disabilities in their service area. Nearly 7 million people can access this internet service at a very low cost of $9.95 per month.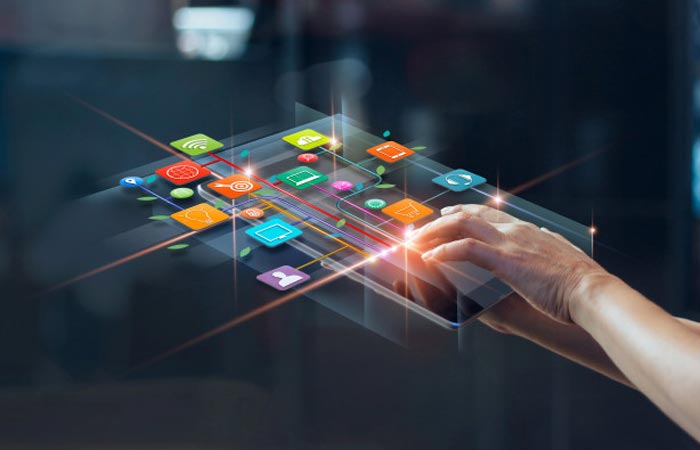 Introduction of Comcast's Internet Essentials program
Comcast has introduced this low-cost internet at home nearly 8 years back for the poor children, getting lunch at their school for free or at a very low cost, to access the internet from their home. Since then this program has been customized 11 times to expand its range for the people getting benefits under public housing schemes and low-income veterans to allow them to access the internet from their homes at a very low cost. This service has also been offered by this service provider to eligible senior citizens in certain cities.
Reason for the introduction of this low-cost internet service
According to David Cohen, the Executive Vice President of Comcast, this expansion is considered as the largest one as it enables disabled people to experience the digital world at their homes. Most of the disabled people might have not ever gone online as compared to people with normal physical conditions. It is expected that even after the introduction of a low-cost Internet Essential program almost 20% of these disabled people may not even apply for a broadband connection at their home.
He further said that the recent expansion in their internet services is the resultant of their aim when this program was initiated in 2011 to bring low-income people considerably close to the digital world they are devoid of.
Cohen again said that in the history of technological innovations the internet is one of the most important innovations. It can be a source to change the life of millions of people and families in America if they are provided accessibility at a very low cost.
Read Also: The Cheapest Cable TV for Low Income Families & Seniors
Getting rid of unequal distribution of the digital world
Comcast has introduced Comcast $9.99 internet for low-income families when President Trump, Congress, and the Federal Commission on Communication have discussed the gap in the accessibility to the digital world and focusing on connecting the people in rural areas to the infrastructure of broadband.
Reasons for the digital divide
The non-existence of facility: The main reason for the gap in the accessibility to the digital world between low-income and affluent families is the no existence of this service in many cities and suburban areas.
Income disparity: This divide is in the worst condition in the cities where the level of poverty is the highest. According to the Census data of the US, people living in the poorest cities can be 10 times more deprived of broadband connections at home as compared to the people living in high-income communities. For instance, almost 94% of people living in California, Palo Alto, Maryland, and Bethesda, etc, very low poverty areas, are connected to the digital world. On the other hand, more than 60% of people living in low-income areas like New Jersey, Flint Michigan, and Trenton, etc. are not connected to broadband connections at home.
Affordability: According to Cohen, another reason for the gap in the accessibility to internet connection is its affordability. The complexity of digital skills, literacy, lack of apparent interest or need, and fear can be the main barriers to having the internet at home. The cost of purchasing a computer as well as the cost of a monthly subscription of home internet can be other barriers in this direction.
How can the Internet Essentials program be helpful for low income people?
Internet Essentials, Comcast $9.99 internet for low-income families, has been introduced to focus on three problems – providing internet service at low cost, and computers for less than $150. Comcast has resolved these problems by subsidizing both things. This company has also focused on the third problem of educating people about the benefits of the digital world by providing digital training to low-income people through several nonprofit organizations across the country so that people can get benefited by using their program.
Read Also: Best Ways to Get Free Government Internet and Laptop
Views of others about Comcast's program
It has been revealed through various studies that the program initiated by Comcast has enabled more than 1200 to use the services of Internet Essentials this year after getting digital training from different institutions across the country.
According to John Horrigan from the Institute of Technical Policy, the users of Internet Essentials are more eager to get digital training. In the last three months, nearly 35% of the trainees got digital skills after joining the training program whereas the rest of the candidates were interested to get advanced training on the security and privacy of their data. Nearly 60% of them wanted to improve their communication with the children in their school whereas more than 50% of them were interested in the development training for their job or workforce.
Horrigan further said that the digital training provided at community centers like libraries and schools can be more helpful for making people aware of the digital world if the main aim of the Comcast $9.99 internet for low-income families is to improve their lives by enabling them to get online access.
Efforts of Comcast for spreading their program
Cohen from Comcast added that they will use their relationships with established groups like the Boys and Girls Clubs of America etc. to help in providing the training necessary to enable people to get the benefit of their program. He further said that they virtually have relationships with almost all the major American organizations for disabled people, at the local and national levels. And they heavily depend on these organizations to help them in accessing the disabled people so that they can provide similar services to them. Certain programs have been created by the clubs of Boys and Girls in America for the families with children of school-age as well as school-going children to connect with their program.
Learn Also: How to Get Free Computers for Seniors
Criticisms faced by Comcast
Comcast has faced criticisms from the users of its Comcast $9.99 internet for low-income families program on different factors. The users of Internet Essentials have criticized Comcast on the download speed capped for 15 Mbps whereas, according to FCC, it should be 25 Mbps at least.
Cohen has replied by saying that the speed of 15 Mbps is enough for the customers of Internet Essential to do what they want to do on the internet. They can stream various videos or access educational programs at their home with this bandwidth. He again said that nothing is additionally charged for the modem provided to the families as it is provided as part of the free Wi-Fi connection at home to connect them with several devices instantly. He also condemned FCC for defining broadband with a benchmark of 25 Mbps.
He later added that the judgments made by FCC about the speed of broadband are substantially politically motivated even if they respect them. Though no suggestion about the inefficiency of 15 Mbps downloads speed of Internet Essentials has been given by FCC still their program is providing a good experience of using the internet. He also said that for Internet Essentials Comcast has increased the speed of internet connections four times since 2011. It has enabled the users to work at the downloading speed of 1.5 Mbps.
Cohen also said that by introducing their program they have tried their best to achieve the goal of connecting people to the digital world through the internet. The 15 Mbps downloading speed of this program can help in providing the best results. They promise to increase this speed in the future if any change is done in their strategy as they have earlier done four times.
Related Article to read more:
Who can use Internet Essentials?
Everyone who wants to show his participation in one or more programs of government assistance like SNAP or the Supplemental Nutrition Assistance Program, SSI, or the Supplemental Security Income program or Medicaid, etc. can be eligible to use Comcast $9.99 internet for low-income families or Internet Essentials. A person who qualifies to participate in the lunch program of the National School, Pension Program for veterans, living in a public housing society, receives assistance for vouchers of Section 8 from HUD Housing, students of community college, and seniors with low income can apply for Internet Essentials with Comcast.
Thus, Comcast's $9.99 internet for low-income families can help in closing the digital divide by allowing everyone to get connected with the digital world.