How to Get Internet in Rural Areas 2021
Rural internet defines the features of internet services available in rural regions or the countryside. People who reside in hamlets, farms, villages, or isolated houses require rural internet and mountains and terrain can hinder the access of rural internet. Rural internet services are provided by 56k-modem over voiceband. And high-speed wireless rural internet services are gaining popularity in many rural regions. Internet service providers supply internet service to rural areas through radio frequency via radio-equipped antennas. The most popular internet options available in rural areas, ranking from best providers to the worst are –
Fixed wireless internet is available almost everywhere where there is cell phone reception
Mobile wireless internet is provided by 4G LTE internet providers
DSL or Digital Subscriber Line internet is available everywhere that has landline or cell phone services
Satellite internet is available in every corner
A dial-up connection is available in all those areas having landline telephone services
Which Internet Service Provider is the Best out of the Above Options?
The answer solely depends on the type of connection you are looking for, where you are residing, and which connection meets your requirements with regard to internet speed and price.
If DSL internet, mobile wireless internet or fixed wireless internet services are available in the rural area, you can choose any of these services over satellite because then you will not have to worry about data cap that comes with such internet services. You can get extremely annoyed and frustrated with data caps. But if your area does not provide cell phone service, you need not worry because satellite internet is always available everywhere.
If you do not require heavy data on a regular basis, hot-spotting from your mobile data connection can also be a good solution, only if you have a good cell phone signal. If you are a heavy internet data consumer, for instance, if you use applications like Hulu, YouTube, or Netflix, then hotspotting from your cell phone data is not going to provide you with enough data in a month.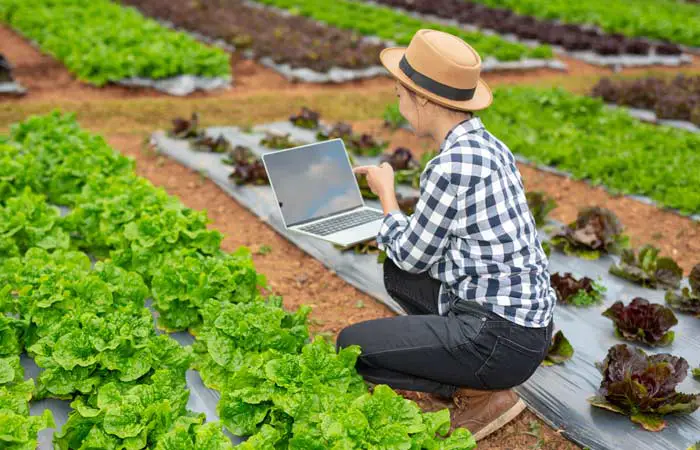 You can also opt for mobile wireless internet that provides internet connections via cell phone towers. If your area has good cell phone connection service, 4G LTE service such as Ladybug Wireless can provide unlimited internet data at extremely reasonable and affordable prices. You can certainly go for that. In addition to this, it is also portable and contract-free.
In the case of a dial-up connection, it is not recommended so much unless there is great thrift-ness, in which case, dial-up connection is prioritized.
The greatest advantage of satellite internet is its availability. It does not need hard wiring, just a satellite dish on top of your roof and you are good to go. Hence, satellite connections are sometimes the only internet connection available in remote regions and on farms, where cell phones and cable lines have not yet reached.
Read Also: High Speed Portable Mobile Satellite Internet Plans
The Best Fixed Wireless Internet in Rural Areas
DSL internet is slowly being replaced by fixed wireless internet is the most rural areas in America. The coverage is expanding and it is not similar to mobile or satellite internet.
Concisely, a fixed wireless internet service provider beams the internet connections from a particular location to the antenna that is installed on the top of your house. The signal passes from there to the router and that is how your Wi-Fi network works and connects to your smart TV, Xbox, Laptop, and other such devices that require the internet.
Pros – Medium availability, lower latency
Cons – Not available everywhere, very low data caps
But if the view from the top of your house is quite clear, then fixed wireless internet can be a great leap from DSL.
Rise Broadband is one of the biggest fixed wireless internet service providers whose speed rises to 50 Mbps which is not all bad compared to DSL which usually provides a speed of 2 Mbps in rural areas such as Wisconsin. Rise Broadband is available in 19 states.
The biggest drawback of this fixed wireless is the limited or low data caps. Rise Broadband provides a cheaper 250 GB data cap or an expensive but unlimited data plan. AT&T also provides Fixed Wireless internet service and gives 250 GB per month with an additional of $10 per 10 GB of internet data that you use per month and it can go up to $50 each month.
If you watch too many online videos, your data will be eaten up faster.
However, AT&T has greater plans to launch 5G technology soon which implies faster speed.
While fixed wireless internet may still be a new thing with respect to technology, it still provides moderate internet speed at a very decent price, compared to other satellite internet connections.
Sadly, Rise Broadband has only 1 plan to offer with a maximum speed of not more than 25 Mbps. However, this plan provides unlimited data and that is a great deal since several providers provide only limited or very low data cap.
Pros – Unlimited data, low price, decent speed
Cons – Requires clear sight for the antenna, quite a limited availability
The best mobile wireless internet in rural areas
There are 4 main contenders of mobile wireless internet are Sprint, AT&T, Verizon, and T-Mobile. They allow your smartphones to turn into a cell phone hotspot. This implies that you can easily connect your tablet, laptop and other devices that have Wi-Fi enabled the feature to the internet through your mobile hotspot. But be aware of the fact that if you use your mobile data and connect it to some other device, you could hit the data limit more quickly.
Pros – Wi-Fi is available everywhere, get 4G LTE speed that may cross 15 Mbps
Cons – Low and limited data cap, patchy coverage
Among the various mobile wireless internet service providers, Verizon is a top pick, mainly because of the wide coverage. You will not find a company having a better and wider coverage from OpenSignal to RootMetrics.
Verizon offers an unlimited plan called Do More Unlimited, that offers you 15 GB 4G LTE data. Another unlimited plan, called Above Unlimited, offers up to 20 GB 4G LTE data. Both of these plans tend to slow the mobile hotspot speed to around 600 Kbps if you have reached the data cap. However, these slowed down speeds were still faster than the rival service providers.
If you do not find Verizon suitable to your requirements then you may go for T-Mobile that offers a Magenta Plus package, with 20 GB 4G LTE data but you will be getting a speed of 256 Kbps once the data cap has ended.
RootMetrics and OpenSignal have ranked T-Mobile fourth and first in terms of coverage, respectively and it was ranked first for its speed by Speedtest.
T-Mobile is better than AT&T because you are provided with more hotspot data (20 GB v/s 15 GB). However, if budget is a criterion, then AT&T is a better option since it is cheaper than T-Mobile.
Talking about Sprint, it is perfect if your budget is low. But it is not recommendable when it comes to coverage in RootMetric's and OpenSignal's tests.
Learn Also: How to Get Free Internet at Home without Paying
The Best DSL Internet in rural areas
DSL internet connection is a wonderful option in remote rural areas since it is quite widespread and involves low cost. Since DSL connection uses phone lines, there are higher chances of getting the internet if there is landline phone service in your area.
AT&T offers you DSL internet and guarantees to provide a download speed of almost 100 Mbps which is a good speed. It is enough to stream videos, work from home, or for gaming. However, it depends on your area. If your area does not have 100 Mbps speed available than you may get 80, 40, or even 25-20 Mbps. In this case, too many devices may slow down the connection even further, if all of them are used simultaneously. You may also bundle AT&T internet with your satellite TV service.
Pros – Affordable price, can be bundled with DIRECTV
Cons – the speed of the internet may be lower than 100 Mbps
If your area does not provide AT&T then you can look for other alternative DSL internet service providers such as CenturyLink, Windstream, Verizon, and Frontier.
CenturyLink is a better option when it comes to Price for Life package. The price is fixed for CenturyLink and the approach of this company is simple and hassle-free.
The Best Satellite Internet in Rural Areas
Satellite connection provides a minimum speed of 12 Mbps with Viasat packages that reach up to a speed of 100 Mbps. While streaming online videos or for usual online surfing, speed of 100 Mbps is sufficient.
However, there are drawbacks to using satellite internet and that is the limited or measured data. Even if you select an unlimited data plan, your internet speed slows down once the data cap is reached. Once you reach the data cap, the internet speed slows down to one to 3 Mbps which is still faster than any dial-up connection. You may also face extremely low performance and speed during bad weather conditions and storms that intervene with your satellite connection.
Viasat and HughesNet have superior data cap and faster speed. But when you finish all the full-speed data, the speed slows down to 1 to three Mbps. Viasat prices usually hike once the introductory cycle ends. The prices tend to rise to 33 percent at the end of the 3-months promotional period. If you are looking for cheaper connections, go for HughesNet. They provide small discounts of $10 every month for the initial 6 months of internet service.
A new LEO or low-Earth orbit satellite technology provided by companies such as OneWeb and Starlink is modifying the paradigms of the satellite network connection.
Like LEO, Viasat and HughesNet will also launch their satellite systems that can deliver reduced latency and higher internet speed to their clients.
Pros – Faster satellite internet connection speed, greater or higher data caps
Cons – Price rises after 3 months, usually more expensive packages compared to other alternatives
Learn Also: Best Ways to Get Free Government Internet and Laptop
The Best Dial-Up Internet in Rural Areas
The typical bandwidth of a dial-up internet connection is around 40 to 50 Kbps and the price range varies from $5 to $20 per month on an average. There are several reasons why dial-up internet is recommended. In rural regions, not all internet providers make internet available. Therefore, dial-up internet becomes the last resort. You can access the dial-up internet if you have a landline telephone connection at home.
Pros – Inexpensive, requires only a landline telephone connection, multiple providers available, widespread coverage
Cons – certain plans have limited hours of staying online, very slow download and upload speed, can not use in multiple devices, requires a landline connection
There are a handful of dial-up connection service providers, namely, AOL, EarthLink, Juno, and NetZero. AOL connection is devastatingly and excruciatingly slow. It can load just a simple webpage or maybe send just an email. AOL is the most common name in the dial-up sphere that offers a wide range of internet plans.
The price during the initial weeks is about $4.99 a month and offers about 5 hrs of connectivity. The price range rises to $19.99 a month, offering unlimited internet access.
Read Also from Recommended Article:
Some tips to help you select –
Discuss with your neighbors about which service providers they are using.
Purchase your router/modem, if possible
Keep an eye on price spikes once the special offer expires
Be aware of the data caps. Once you exceed the download threshold, the overage fees can be pricey and you do not want to pay any additional money
Try to reduce your internet bill by selecting the best internet service provider and the correct internet plan that fits your requirements.
Therefore, no matter which kind of internet service you opt for, several factors dictate the speed and quality of your wireless internet connection, especially if you are residing in a rural or remote area.
Consult different wireless internet service providers available in your area and ask your neighbors about their experiences and learn about how to get internet in rural areas before getting yourself one.