How to Pay AT&T Internet Bill by Phone – ISP Family
Paying internet bill by phone is simple and hassle-free. This is the easiest option because people have different financial options on mobile to keep a balance and want to pay the bill by phone. If you're dedicated to paying att internet bills by phone then you're on the right way to go forward. So, there are many options to make it is possible. Let's go ahead.
AT&T is a giant network that providing high-speed internet service nationwide. This network's availability is much more compared to another network and the price of the internet is affordable. So, the issue is to pay the internet bill by phone. You just make the phone to make a payment by calling an automated system and following voice prompts. When you are going to use an automated system, you won't be charged any fee.
How to Pay AT&T Internet Bill by Phone
You may go with any phone and call (800) 331-0500. The phone number is an automated system and you may be charged on a convenience fee in case you pay over the phone with a customer care representative.
Wireless customers need to call 800.331.0500 or 611 from your wireless phone
Dish Customer call 866.266.1292
Any other customer can call 800.288.2020
It is important to note that you should have a copy of bill on your hand. This copy of the bill includes payment information, passcode any other applicable information.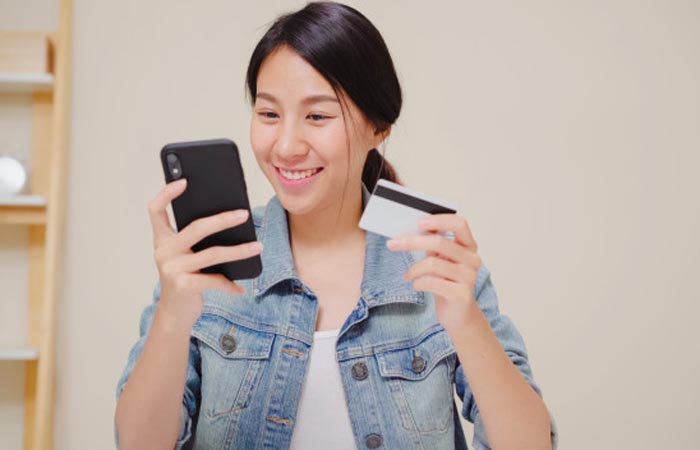 Read More:
How to Pay Bill for Wireless Customers
The wireless customer has a simple and fast way to pay the wireless bill with no processing fees. There are some steps that you have to follow to pay the bills.
Dial *PAY (*729) from your AT&T wireless phone
You need to pay 1 to pay with a bank account and you may press 2 to pay in case you want to go for debit or credit card.
After that, you need to follow the voice prompts to enter your payment information. In this way, payment can be made successfully and you will get a confirmation number.
TXT 2 PAY
There is another service with TXT 2 PAY. This way, a text notification of the balance due on your wireless account approximately six days prior to your payment due date. After that, you need to reply to the text message and your payment will be made using the payment information when you are set up. There is no cost to pay for using text messages for paying the bill.
Paying Bill with My AT&T Mobile App
This is another option to go and there are a few steps to proceed with the payment by using AT&T mobile app.
You need to Sing on to my AT&T app
Surely you will see "my bill" option and you have click on
Select make a payment
Enter the amount to be paid (this comes automatically)
After that, you need to select the payment method
Enter payment method detail
Now press continue
You may review the details and confirm.
In case you have checking account to make payments for AT&T internet bill, this can be a good deal indeed. My AT&T app will scan your check which will be sent by your camera phot to make sure you can complete with the banking process.
Read Also: How to Change AT&T WiFi Password Successfully
Frequently Asked Question (FAQs) of AT&T Internet Bill
As said, AT&T internet billing may have different issues as per different realities. There are a number of questions on how to proceed with the internet billing of AT&T. So we have given an answer to some most common and important questions to make sure you can understand the billing criteria and payment procedure.
Q. How Do I check my AT&T internet Bill?
Ans: When you are ready to pay the AT&T internet bill, firstly you need to check your bill and the amount to be paid. So, you may get this information by dialing 800.288.2020. A customer representative will respond to your call and provide you with this information.
After that, you have to follow the prompts to confirm the account which you are calling. After that, you should follow the prompts and say bill balance. For any type of account verification, you have to provide the last 4 digits of the account holder's social security number or your digit personal identification number.
Q. What number do I call to pay my AT&T U Verse Bill?
Ans: The AT&T U Verse user may go for easy process to pay the bill. This bill covers the current internet, telephone customers. So, you may need to call 800-288-2020. This number is AT&T's hotline that serves the customer with different queries such as technical assistance, billing or order inquiries. So, there is no issue to be worried because this customer service number can solve your billing number which is a good way to pay bill by phone.
Q. How Do I talk to a representative at AT&T?
Ans: As you have got a bill but you think that this bill has been so much compared to your usage. So It is a common issue to complain or submit your query to AT&T responsible person. Luckily you can talk to a person by calling 1.800.288.2020.
Firstly, you need to get a connection. After getting a connection you need to press 0 each time an automated message begins until it prompts you to make sure you are submitting your phone number. Now it is time to explain your problem before transferring you to a live agent.
Q. Can I pay my ATT bill online?
Ans: Surely there is an easy option to pay ATT bill online which is an easy method to go. It is easy to pay your AT&T bill online. This payment system makes sure you pay the bills online in different sources. This includes debit or credit card. Additionally, the cardholder who are using American Express, Discover MasterCard or Visa or from checking or savings account. So, what you need to do is you have to sign in to your online AT&T account with your primary member ID.
Final Verdict
AT&T is undoubtedly one of the giant networks in terms of the internet in the United States of America. Majority of the people using AT&T because of its availability in remote areas and affordable price. So, you want to pay internet bills and there is a different process to go forward. In case you feel convenient to pay AT&T internet bill by your phone, it is easy to go because you can directly talk to the customer agent and resolve your issue.