Comcast Cable TV For Low-Income Families And Seniors (Cheep)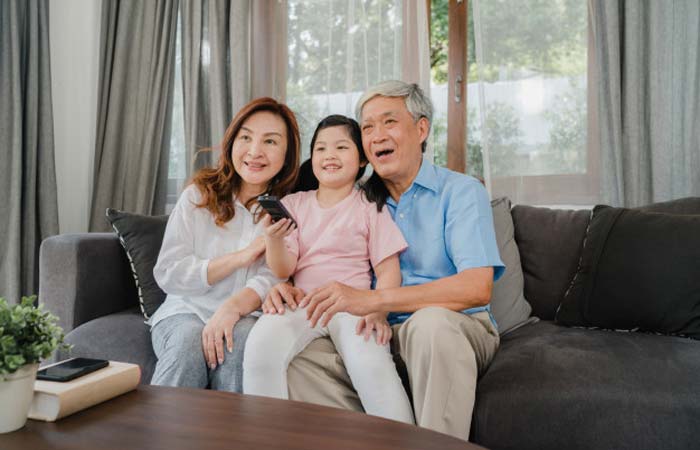 Cable TV service isn't different from other essential utilities. While the Federal Government offers free phone service, there are no free cable TV services for the less fortunate. Without the free service provision, the only option is to look for cheap cable tv for low-income families and seniors. However, finding affordable cable TV for people with low income can be a challenge. Plenty of cable TV companies offer discounts and special rates to disadvantaged families and groups. In some instances, securing these discounts may mean price haggling and asking questions while being specific regarding your needs. You should also be candid about how much you can afford to pay.
Since cable TV service providers want to maintain their customer base, they are likely to provide a plan within your budget. For instance, cable tv for low-income seniors can range from approximately $50 per month to about $65 or $70 per month, based on individual needs, including the selection of channels and the number of TV sets in a home.
You'll want to keep in mind that credit scores can sometimes influence pricing. Some cable service companies require additional up-front payments for customers with lower scores. That notwithstanding, it should not be hard to find the right cable TV plan for families with low-income or other disadvantaged groups.
Read More:
8 Most Affordable Cable TV Deals for Low Income Families and Seniors
Families and seniors with low income deserve a source of entertainment. Watching TV is the most popular form of amusement that most people can afford. To make it easy to access affordable cable TV services, we have put together a list of the cheapest cable TV for low-income.
1. Dish TV Affordable Cable Deals
Seniors, low-income individuals, and groups trying to avail of a low-cost cable TV plan that fits their budget should consider Dish TV. The cable TV provider lends services at an affordable price of $59.99. The best part is that deserving customers can get incredible discounts by proving their case to the company.
The following is a table-list of Dish TV's plans and monthly charges to help you make an educated decision.
| | | |
| --- | --- | --- |
| Cable TV Plan | Number of Channels | Monthly Price |
| America's Top 120 | 190 | $59.99 |
| America's Top 120 Plus | More than 190 | $69.99 |
| America's Top 200 | More than 240 | $79.99 |
| America's Top 250 | More than 290 | $89.99 |
Dish TV runs another Cable TV service through the Flex TV brand, which offers free HBO for the first three months of subscription. The plans under Flex TV brand are as follows:
| | | |
| --- | --- | --- |
| Cable TV Plan | Number of Channels | Monthly Price |
| Dish LATINOClassico | Over 185 | $37.99 |
| DishLATINO Plus | Over 190 | $44.99 |
| DishLATINO Dos | 225 | $62.99 |
| DishLATINO Max | Over 270 | $74.99 |
Pros
Affordable prices
More channels for less cash in the basic package
Cons
Extra charges for HD content
2. Xfinity Affordable Cable TV Plans for Low Income
If you happen to need cheap cable TV service that suits the needs of a low-income individual, Xfinity carries the title of the most affordable TV deals. The Expanded basic package comes with 140 channels at $49.99 every month for a 12-month contract. Xfinity's X1 DVR may not be the best in the market, but it is good enough for a low-income household.
The device can hold around 100 hours of High-Definition recordings, along with recording up to six shows concurrently. The X1 DVR comes with Netflix integration and a voice-controlled remote, among other cool features.
The $49 monthly TV plan features every channel you will find with the top 25 cable TV providers, including AMC, USA, Discovery, ESPN, The CW, and TNT, among others. If you are fond of cable TV, you will not be worried about missing out on the widely held channels and shows with services from Xfinity.
Additionally, this cable TV network lets you enjoy no-contract entertainment, which is an option most consumers prefer having. While choosing Xfinity's TV service without a contract adds on $10 per month, it is a good deal if you know you cannot commit to a contract, primarily based on your income levels.
| | | |
| --- | --- | --- |
| Cable TV Plan | Number of Channels | Monthly Price |
| Digital Starter | 140 | $49.99 |
| Digital Preferred | Over 220 | $59.99 |
| Digital Premier | Over 260 | $104.99 |
Pros
Affordable cable TV plans
No contract plans
A strong X1 DVR
Cons
Shaky customer service
Extra fees
3. Cox Affordable Cable TV Plans for Low Income
For those looking to get the cheapest cable tv for low-income families, Cox offers the best rates to match your needs, including the needs of low-income seniors. Cox Cable TV lends two perfect plans. If you need the most basic cable deals, the Cox Starter package is super inexpensive at $25 per month. Here is a breakdown of their TV plans.
| | | |
| --- | --- | --- |
| Cable TV Plan | Number of Channels | Monthly Price |
| TV Starter package | Over 70 | $25.00 |
| Contour TV | Over 140 | $64.99 |
Cox's starter package packs essential channels such as CBS, FOX, ABC, NBC, and PBS, without HGTV, Disney Channel, or ESPN. Signing up for the Contour packages lends you the flexibility to customize add-ons like HBO.
Unlike Xfinity, Cox offers a powerful Record 6-HD DVR, which costs more than the average DVR at $19.99 per month. Although the device records six shows concurrently, it is the same thing you'll get with Xfinity's X1 DVR at half the price.
Pros
A super affordable TV package for low-income
They have on the go app for streaming
Superior DVR
4. Spectrum Affordable Cable TV Plans for Low Income
For disadvantaged groups like seniors who do not wish to get into any contract with a cable TV provider, Spectrum might be the right service for you. The company doesn't require customers to sign a multi-year contract when joining the network, making it an excellent cable tv for low-income groups. It means you are free to move on to an alternative TV service of your choice anytime you see fit.
Spectrum provides you with a DVR upon subscribing to their cable service. The DVR lends about 75 hours of High Definition storage, with the provision of recording two concurrent shows. Considering there is no contract with the service, you can overlook the weaker DVR, and enjoy the best TV plan rates.
You will want to watch out for a $34.99 one-time cost when starting the cable subscription. However, you can always talk to Spectrum's customer service agent to waive the charges, which they often do.
Here is a preview of Spectrum's cable TV plans.
| | | |
| --- | --- | --- |
| Cable TV Plan | Number of Channels | Monthly Price |
| TV Select | Over 125 | $44.99 |
| TV Silver | Over 175 | $69.99 |
| TV Gold | Over 200 | $89.99 |
Pros
No contracts
Fair pricing
5. Optimum Affordable Cable TV Plans for Low Income
How much you earn shouldn't be a limiting factor in accessing TV services when you can get cheap cable tv for low income from Optimum cable network. The service provider allows those low-income earners, including seniors, to watch TV and enjoy great shows without entering a contract.
Optimum's Core TV plan is suitable for those seeking affordable plans starting at $59.99 per month with over 220 channels. Paying $15 more will increase the channels to over 340 at $74.99 per month.
Check out the table below for the three best cable TV plans from Optimum
| | | |
| --- | --- | --- |
| Cable TV Plan | Number of Channels | Monthly Price |
| Optimum Core TV | Over 220 | $59.99 |
| Optimum Select TV | Over 340 | $74.99 |
| Optimum Premier TV | Over4 20 | $104.99 |
Optimum improves quality time with family with more channels from which to choose. You can make the moments better by keeping a copy of your favorite shows and programs. The DVR allows users to record up to 15 shows so that no member will miss a scene of their favorite programs.
Pros
No contract service
Provides simultaneous recordings
Offers excellent sports coverage
Cons
Premium services are only available in three states
6. AT&T U-Verse Affordable Cable TV Plans for Low Income
Seniors staying at home and low-income families can now avail themselves of cheap cable television entertainment courtesy of AT&T U-verse TV network. The network is available on U-Verse internet along with cheap cable TV. Join the service to access the High Definition service-ready DVR, which can record four concurrent shows.
Along with allowing four simultaneous recordings, the Total Home DVR lets you store up to 165 hours of High Definition or 460 hours of SD content.
Here are the cheap bundles you can get from AT&T cable TV service.
| | | |
| --- | --- | --- |
| Cable TV Plan | Number of Channels | Monthly Price |
| U-Family | Over 180 | $49.99 |
| U-200 | Over 370 | $69.99 |
| U-300 | Over485 | $74.99 |
| U-450 | Over 550 | $124.99 |
If you do not want the bundle package, you can select the DirectTV currently AT&T basic package at $35 per month. The offer comes with a DVR plus movies for the live TV service. You can leverage a 10% price cut with AT&T's low-speed internet and TV service.
Pros
Free DVR with all plans
Comes with an app that works on various devices
Cons
Poor nationwide availability
7. Mediacom Affordable Cable TV Plans for Low Income
Everyone can grab Mediacom's cheap bundle services and enjoy great movies, TV shows, and programs while maximizing internet plans. Mediacom's cable options are lower than its competing cable TV networks. Some of the best cable features you can get with this service provider include:
High-Definition channels with an HD box
More than 20,000 of free On Demand titles
Integration to TiVo offering over 1000 TiVo DVR recording hours
The TV Everywhere app that lets you watch live TV anywhere
Even though Mediacom does not provide standalone TV plans, customers can customize any internet bundle with the DVR choices below.
| | | |
| --- | --- | --- |
| Cable TV Plan | Number of Channels | Monthly Price |
| Local 60 Double Play | Over 50 | $48.98 |
| Silver 60 Double Play | Over 170 | $69.98 |
| Silver 60 Triple Play | Over 170 | $69.98 |
| Xtream Silver 100 Triple Play-C | Over 170 | $89.98 |
| Xtream Gold 100 Showtime® Triple Play | Over 220 | $109.98 |
| Xtream Gold 100 HBO® Triple Play | Over 220 | $109.98 |
| Xtream Platinum 100 Triple Play | Over 270 | $129.98 |
8. Comcast Affordable Cable TV Plans for Low Income
While Comcast provides cable services through its Xfinity cable brand, the company runs an independent basic cable package for seniors. In this program, seniors can avail themselves of a 10% discount on the local cable news that includes NBC and CBS, among other channels.
The Internet Essentials package costs $9.95 per month inclusive of tax and comes with 15.2 Mbps high-speed internet. The plan is eligible to seniors of 62 years and above, who sign up with no rental or activation fees.
Pros
Affordable cable TV plan
No rental charges
No activation fees
Cons
Basic package limited to seniors over 62 years
Basic local channel news for the Essentials package
How To Secure The Cheapest Cable TV Deals For Low Income
Considering that cable TV networks do not always reveal their best packages, searching for the most affordable cable TV deals can turn out to be a long, drawn-out process. You have to sort through tons of hidden charges in the packages, which can be overwhelming. While it may require some digging up, affordable cable tv for low income is available.
The most effective way to find cheap cable TV deals for low-income families is to use different sign-up methods. Here are the steps you should take.
Research: Start by doing your research on the companies offering the service in your area. Make sure you are comparing the packages, charges, and options across all the providers.
Gather Information from Online Forums: After that, visit some online deal forums. The threads on these platforms are a goldmine for the latest discounts and deals. Cable TV customers often post information on existing and upcoming promotions, which can be valuable in finding the best prices and price-cuts.
Check Providers' Websites: Once you decide on the cable companies you might prefer, visit their websites. Check for the best deals they are offering and write down notes about equipment charges, contracts, as well as service fees.
Call the Cable Companies: Securing the best cable provider does not end there. Use your knowledge of the companies' best offers to start calling each provider on your list. Often, the customer agents will throw in a few other deals that were not available on the website. Phone interaction sometimes lowers the charges even more.
Negotiate Prices via Online Chat: Further, lower the prices by speaking with a customer representative through online chat. Try to see if the agent offers a lower deal than the representative gave on the phone.
FAQs of Cheap Cable TV for Low Income
Do cable companies offer senior discounts?
Cable companies do provide discounts to senior citizens. If you are in the 50+ age bracket, it pays to shop around for price-cuts on your cable TV package. Comcast is one of the cable companies that offer a 10% discount for seniors in select markets.
Does Comcast have a program for low income?
Comcast runs a low-income program for seniors above 62 years. The Internet Essentials program lends high-speed internet and local cable news for $9.95 a month.
What is the best alternative for cable TV?
If cable TV packages do not offer the services you need, internet streaming is the most popular cheap alternative to traditional cable TV contracts.
Can I get cable TV for free?
Getting cable TV for free isn't easy since you will probably have to incur some of the setup costs. However, you can access over-the-air local High-Definition channels without paying if you have a High-Definition TV with a tuner and antenna. Those with broadband internet can ditch cable TV and stream their favorite shows at no extra cost.
The Wrap-Up
You do not have to give up cable TV entirely to put away some savings. Bundling or choosing a smaller number of channels can give you the best entertainment at affordable rates. Most of the cable tv for low-income families and seniors on our list are budget offers and packages that can assist you to afford your connection. From Spectrum to Xfinity, you can secure an affordable option that will match your budget.