How to Get Free Internet At Home Without Paying 2022 (8 Ways)
Finding ways on how to get free internet at home without paying is not as difficult as many people would think; this is even possible in your own home.
Internet service providers are developing new and innovative plans that offer home internet access at no cost. So it's easy to set up unlimited internet plans for home.
There are also non-profit making organizations that have established partnerships with service providers to offer internet at a cost that is affordable to low-income earners.
Free internet is not only for low-income families as we thought always that only low-income families try to get free internet, But It's also not like that. Actually, we're also looking at programs that provide free government internet and laptop.
Finding the best ISP providers, getting High-speed internet providers, determining a company's reputation are also included with the free internet service. We can easily detect the best Internet providers from getting free internet service for first-time user.
How to get Free Internet At Home Without Paying
Looking for free internet at home without paying is more possible than you may think. Basically, free internet is not good for always. Because there's a lot of restriction to use free internet. Speed can go down when playing games, watching online live streaming and movies using the free Internet.
As my recommendation, you can also get the best high-speed internet plans at a low cost. You should try for getting the best high-speed internet performance. As the first user of the internet, you can go for the free internet. After all, let's see the best ways to get free internet at home without paying: 
1. Freedom Pop for Free Internet
FreedomPop is one of the effective ways you can use to have access to the internet at no cost. Here is how it functions. They provide you with a wireless router from where you can access the internet. This device is portable so you can carry it wherever you want and to get access to the internet you have to turn it on. It works in spite of your location, allowing you to browse every time you feel to. 
They demand a deposit to act as a security for the device which is refunded upon the return of the device which is done at the end of every year. If you keep on utilizing FreedomPop, you will retain the router, and they will hold the deposit to act as a security for the device.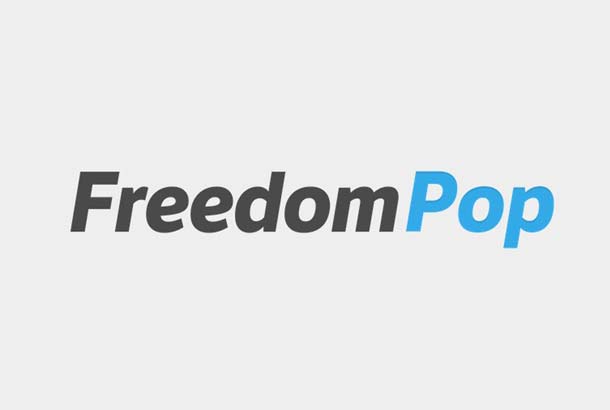 FreedomPop has a free data plan which allows its users to receive 500MB of data at no cost. This is always suitable for people who don't use lots of data; nevertheless, if you require additional data, you can opt for any other of their plans.
For instance, they have 2GB plans whose charges are $19 per month. Although the other FreedomPop options are available at a cost, they can save a lot of money when compared to the internet service plan you are using. 
2. NetZero for Free Internet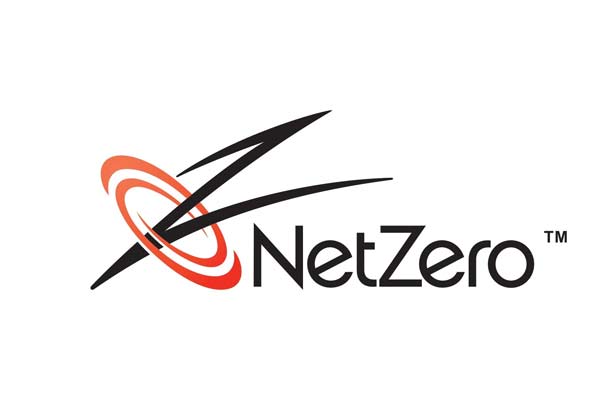 NetZero is an ancient internet service provider. It has been in existence since 1988. Its work is not similar to that of FreedomPop. You can access the NetZero internet t by using the downloaded software rather than the mobile routers.
NetZero free internet is restricted to only 10 hours per month, so this plan is ideal for users who don't require a lot of data. To use the NetZero services, you're are not required to agree with them by either signing a contract. They have other plans which are available at a fee if you are interested in other options of accessing the internet.
Below are some of the affordable plans for users who require huge volumes of data.
NetZero DSL Broadband
It provides users with higher browsing speeds without having to spend a lot of money. The minimum charges are $26 per month.
Mobile Data Plans
NetZero comprises other data plans, which are incredibly affordable. When in need of connecting your phone to the internet but you don't want to incur a lot, below are some of their other options.
-They offer 200MB at no cost valid for one month
-500MB of data at $17 per month
-1GB of data at $27 per month
-2GB of data at $42 per month
The free plan is only ideal for users who use less or no data on their mobile phones. This data can only be used for emergencies. 
3. Wi-Fi Free Spot for Free Internet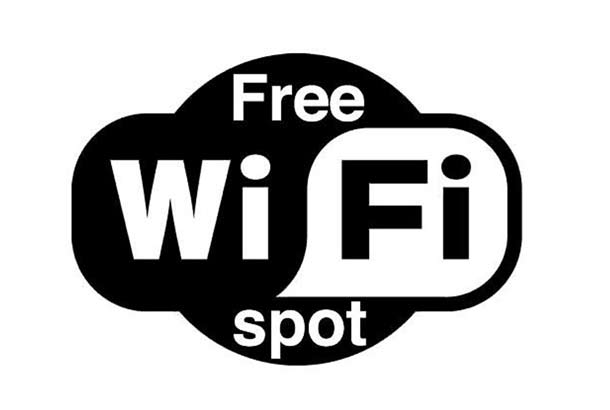 Wifi Free Spot is meant to help you to identify regional and national enterprises in your residential area, which offers Free wifi at home. This site comprises a directory that is only reachable by clicking your residential area or state and will display all the Wifi locations in your region or state that are available at no cost.   
Wifi free Spot is of much importance if you are moving from one place to the other and you are looking to identify free internet access in the destination you are headed to. Your Local Library
Most home-based libraries have electronic devices like computers, which make it possible for you to have internet access. What you are required to do is to become a member of the library, and they should be public libraries that offer free internet service.
You have to move to a library to access the internet, but obtaining the internet at the library is associated with a significant number of benefits. One of the advantages is that it is quiet and there are minimal chances of interruptions. The library is more conducive when compared to your residential area.
Recommended to learn: 
4. Check with your service providers for Free Internet
Most of internet service providers offer internet services at no cost, but they don't notify their subscribers. Some internet service providers have data plans which are discounted or are somehow cheaper. Such kind of data comes with higher browsing speeds, which are ideal for users. Before agreeing with any service provider ensure all your queries are all addressed, and you have explored the available options. 
There are higher chances of getting free internet if you bundle services with the ISPs. Most of the leading internet service providers have started to bundle phone, TV services, as well as the internet to save customers' money. 
If you bundle more than one service, you will get more internet service at no cost valid for one year. If you opt for any of these services you will be able to save a lot. Upon the expiry of the free internet service, other offers are awaiting you. 
Most companies will be happy to grant you other affordable offers rather than losing you to another different company.
5. Search for a Free Government Internet Services in your area
There are several areas across the globe with free WiFi referred to as a municipal wireless network. This is a citywide network that establishes WiFi connections from various enterprises as well as government offices across the entire city. These kinds of networks are essential when it comes to providing everyone with internet access, even if it's not affordable to them, notably less privileged schools and families.
These networks are only available in large metropolitan areas, but most of the other regions are now starting to implement this ideology. To get to know if there are municipal wireless networks within your area you need to check a list of the latest municipal wireless networks and if there are restrictions. 
6. Use your Phone as a Hotspot for Free Internet
Most smartphones have a hotspot feature, which is also referred to as tethering. A hotspot facilitates the sharing of the internet from one device to another. It may be another phone or phone to the computer. A hotspot is just like a router, providing internet signals by using your data. 
To connect to other devices, you should first turn on your hotspot feature, and from there you can connect to any other device within the range by strictly following a set of guidelines on your mobile device. 
This is an ideal option if you have a considerable volume of monthly data because hotspots tend to consume a lot of data. 
Nevertheless, unlimited wifi hotspot data can be extremely cheap with the majority of the mobile providers so that you may consider this plan. It may be more economical when compared to paying for the internet separately. 
If you are not afraid of exceeding your data limits and incurring further charges, this can be an ideal way of connecting to other devices without necessarily having to incur additional costs. 
7. Ask a Neighbor for Free Internet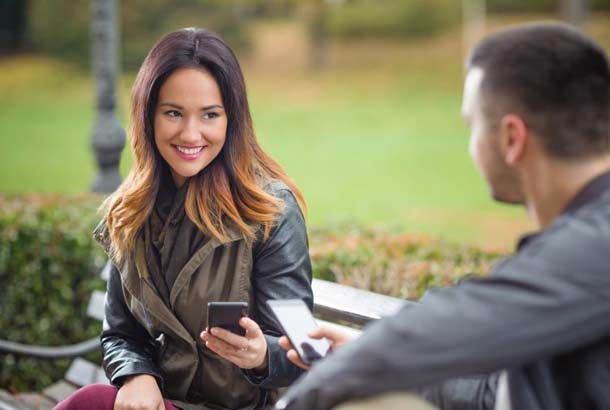 If you have a good relationship with your neighbors, you can make an inquiry of whether they are willing to share their internet.
If so, you may think of the services you may exchange with each other. For instance, you may opt to have their lawn mowed or windows cleaned in exchange for the internet. If they demand to share internet costs, then you should be prepared to do so as long as the terms and conditions are favorable to you.
When you decide to agree, let your neighbor know that you will be liable for your internet usage by ensuring the password is safe, visit only secure websites and you will not do anything unacceptable with the internet. Come up with a friendly agreement to ensure everyone is comfortable, and his or her interests aren't interfered with.
8. InstaBridge for Free Internet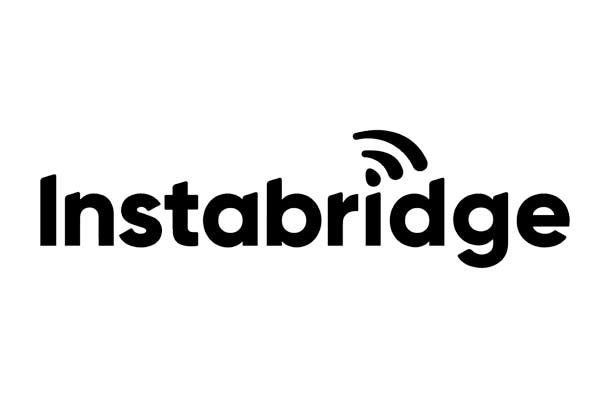 InstaBridge is a free internet application designed for smartphones to offer smartphone users Wifi passwords as well as spots on the go.
The primary purpose of the foundation of InstaBridge was to develop a way for sharing your home Wifi with your Facebook friends. But it turned into a larger wifi sharing company. 
It will help you to identify the nearest places where you can have access to free Wifi, the walking distance as well as the performance. This application can determine the working ones and will instantly connect you to the ones with higher performance and exempt you from those who are not working.
InstaBridge allows you to list your home wifi to share with the rest of the family members as well as friends. This exempts you from the trouble of having to inquire about the passwords of every wifi you come across.
The discussed above are some of the ways you can use to get free internet at home without incurring any cost.
FAQ
How to get Free internet at home for Students?
There are a few service providers that offer limited free internet at home for students. AT&T has a 60 day trial period for school issued computers. Comcast Xfinity offers roughly the same 60 day trial period for those who qualify.