How to Cancel Spectrum Internet
Now that there is a lot of internet service provider near you, you may need to change this internet service provider. Surely Spectrum internet is leading internet service providers nationwide but a few people cut the relation with spectrum internet. Canceling spectrum internet is one of the hassles free and there is no mess as well.  So we are going to let you know how to cancel the spectrum internet. Surely it is going to be one of the simple ways and you go to read this fully.
Why people cancel spectrum internet
It is most common to see that spectrum internet enhance their price yearly. Most of the customers have expressed their dissatisfaction over the price. It has been found that one customer has bought a package at a rate but a year after this package rate has been increased by 50%. It is a matter of being worried about the low-income people and it is the main complication to get affordable internet.
Another issue has been found that the speed limit is not the same as they published and advertised. Speed may fluctuate based on different issues. But the customer surely will want the exact level of speed to make sure they can feed their needs.
When you are thinking of an affordable internet price, you may decide to switch another ISP provider. This can save your money indeed. Aside from this, you may find a more reliable Internet service provider to make sure you can get faster and exact speed according to an advertisement.
Related Article:
How to Cancel the Spectrum Internet
An internet connection is really important and you have to complete a lot of processes to get this connection. In the same way, there are some steps to cut the relation with the spectrum.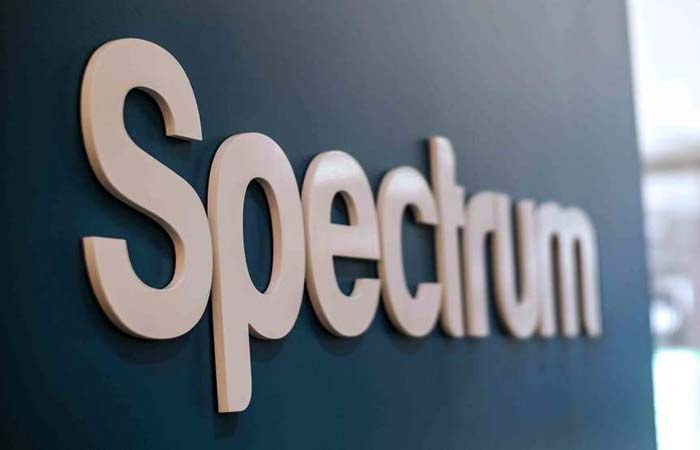 1. Go to the Spectrum Retention Department
First of all, you should go to the retention department. This department is in charge of downgrades and cancellation. There is a phone number and you may call (833) 267-6094. But you should be on the right way to go for calling the agent of this office. When you are going to call, you may be asked to provide your phone number that was used in the account opening. The agent or in charge may listen to your problem and provide you some options to downgrade or cancellation procedures. In addition to this, you may ask for getting the nearest customer service agent where you can go and meet.
2. Show your actual reason
Changing internet service providers or companies may be due to service which is not favorable to the consumers. Surely a business will try to keep its existing customer. When you are showing some reasons, but the spectrum is sticking with you. For example, you are saying that you are not living in your location. Spectrum will surely tell you to provide your changed address. In case you submit your changed address, they will ensure their service in that location.
So It is important to make actual and authentic reasons where there will be no issue to navigate or investigate by Spectrum. You may explain your actual reasons such as your internet bill will be paid by your employer, I am going to live with my parents who have already an internet connection, etc. it is important to make sure that you should stand in the excuse where there will be no way to go with you by spectrum.
You should be authentic and firm to cut the cancellation. The company policy is to keep the existing customer. Even if you were less valuable to them, you are now more valuable to them because you are leaving their company. It will be found that there is no ending of insistence. So, you should go in a friendly way and you don't go in a hostile manner.
3. Ensure your cancellation of Spectrum
Over the phone, there is a long discussion from start to end. The agent may take time to cancel your connection but it is better to not give more time. You may ensure your cancellation date and calculate the fees accordingly. In case there is any equipment of the spectrum, you may return to any of their shops to make sure you have no burden of this equipment.
4. What about cancellation fee and bills
There is a lot of internet service provider int eh the United States of America. It is important to note that the spectrum has a no-contract policy. For this, it is often easier to pay no money as a cancellation fee. According to the terms and conditions of the equipment use policy, you must return this equipment as soon as possible. In case, you forget to return it, they are coming with a bill. it is also surprising to know that you may be charged the full amount of the equipment.
When you are cutting the spectrum service, you are not going to pay the whole month's bill. but the fact may be the bill may be generated accidentally or for the full month even if you have used it for only two weeks. In this case, you need to call back them to inform you that the bill has been generated for unused service or unused equipment. This bill should be rectified and need to get a correction. Surely, they will check it out and correct it.
5. Change of service if needed
When you have a single internet service provider such as a spectrum, what will happen? But the package that you are using doesn't match your needs. It may be important to change the service. In this case, you just need to cancel the service and call (833) 267-6094. This number is everything to get a change in the service and cancellation of the spectrum service.
You may also need to move your service, transfer account and name change, hold your service and adding more packages and services. you just go to spectrum.net. and get your deals indeed.
Final Verdict
Spectrum is one of the leading internet service providers. But you may need to cut him the relation with spectrum. A few ways are depending on which you may go on the cancellation procedure. Surely you need to be firm and authentic to let them know that you don't need to have this connection. But the cancellation system is found much easier. Aside from this, you may go change and addition of the packages and services according to your needs.