How to Get Spectrum TV on Firestick
Live TV and on-demand content are now people's choices instead of having wired connections like a cable TV network. We just want to watch live TV and on-demand channel according to our needs. Spectrum TV app is one of the wonderful solutions to let you watch this type of live TV and on-demand content. More importantly, it is easy to customize this spectrum TV as you can tune to your DVR, keep listings of recordings, browse channels guideline, search for different favorite content and get to know favorite shows and more programs. With this app, it is possible to get 250 live TV channels and thousands of on-demand movies and TV shows.
Get Spectrum TV on Firestick
What is a Fire Stick?
Firestick is a device from the amazon app store that enables access to tens of thousands of channels, apps and Alexa skills. Fire Stick or Fire TV brings live TV and streaming content that you like so much. This is mainly designed with what you love and like. The most important issue of this fire stick is that you don't need any cable connection but you can watch live channels with this device.
It is also a new device joining the ranks of home entertainment streaming technologies. this fire stick plugs into TV's HDMI port to make sure you can have access to your favorite TV shows and movies, millions of programs on demand.
Related Article:
Feature of spectrum TV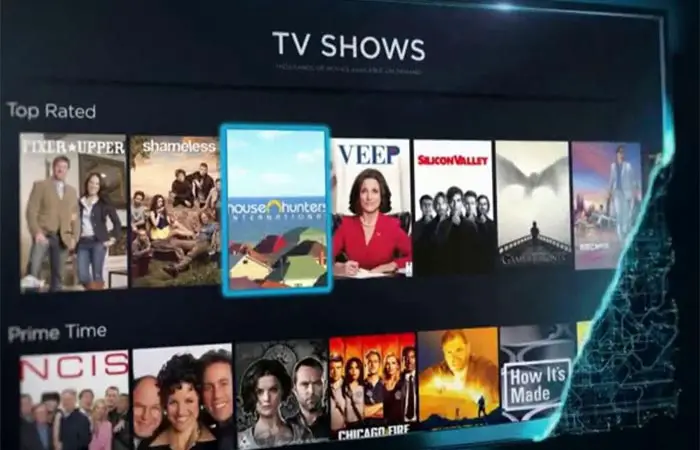 Choosing spectrum TV is a deal to go live streaming and favorite movies on demand. For this, the popularity of Spectrum TV is on the rise and people are now looking for the way how it can be available easily. Surely, we will let you know how to get Spectrum TV on Firestick and now we are going to let you inform the features of Spectrum TV.
All type of streaming facilities and features of Spectrum TV is possible. To get this, you need to Spectrum TV app and need to log in to the user name and password.
Surely anyone can watch on-demand movies and live channels. Luckily Spectrum TV app will feed the needs of the people as you can watch up to 250 live TV channels and 30,000 movies on demand.
Firestick is really wonderful device that lets people watch limitless programs and TV features. It is possible to use Spectrum TV on firestick and it is easily possible to get more than 150 live channels and more than 20,000 on-demand contents.
Good customization of any app is worth adding satisfaction and a better experience. Surely you can make the app more user friendly. You just choose your favorite program by filtering live TV. There is category, titles, sorting and more which can add more satisfaction.
When you want to use it for your personal guide, it is really easy to go. You just use spectrum TV on fire TV to make sure you can make it personalized. It is because you can have your personal settings and favorite channels in your listings.
How to install Spectrum TV App on Firestick/Fire TV
First of all, this app is available on all types of platforms such as android, windows, Ruku iOS, Xbox one and many other devices. But it is so available on firestick as well. It is important to note that this app is not available to all locations from the Amazon app store. In general, you can download and install easily. There are some simple guidelines to use this spectrum TV on firestick. To do that you need to have firestick which is compatible with the Spectrum app.  So here you go to follow some steps to get it
First, you need to do is that you should turn on Amazon fire stick and you should keep the device on with the help of remote control.
When you are using firestick remote control, you will see the search bar from the top-left by and you need to click it.
After that, you should go with the app compatible with spectrum TV. You surely will type Spectrum TV in the search bar and there are some few apps as per recommendation.
Amazon fire stick is featured with spectrum TV and you should click on the app named Spectrum TV.
When you are getting this app, now it is time to download. So, you should press the download button to download this spectrum app for firestick.
After completing downloading, you will see the open button and you go accordingly.
At last, you will see the spectrum TV app which will be opened with its home screen and you have full access with its tons of features. But there is another step which is you need to sign up.
Need of VPN for Firestick
Firestick is the best solution to cut the cables. When you are getting to run firestick, you may have a lot of apps that are compatible with a firestick. There are some heavyweight apps that can be accessed by sideloading. In the event of the copyright issue of the apps, your IP address is more vulnerable to the ISP providers. Your ISP provider may track you anytime. It is also considered as one of the privacy violations.
To keep remote from this issue, you should get a VPN service so that there is no way to track you. There are so many VPN service providers and you can trust ExpressVPN. This VPN is considered as one of the most secure and fastest service.
There is also NordVPN which is another VPN to be used for geographically restricted. This VPN is one of the most popular and fastest VPN. It can easily unblock all the difficultness in streaming live channels. But you are 100% secured with this VPN.
Final Verdict
Spectrum TV on firestick is really awesome deal to go. This can let you watch TV without having any cable connection. What you need to is to have high-speed internet. As the internet is our indispensable part of life, so we can use this internet not that browsing websites, browsing social media or education purposes, we can use it for watching TV as well. Part of this fact, Spectrum is really wonderful solution to go indeed.