How to Get Unlimited Talk and Text for $10 a Month
Are you looking for a way out of the costly cell phone plans involving text, data, and talk? Well, you've come to the right place. You are in luck since we're almost phasing out the streaks of outrageous cellphone bills. There are plenty of discount wireless carriers in the market, resulting in increasing competition and pushing down the rates of mobile phone plans. While you could pay up to $120 for an unlimited plan a few years ago, you can now obtain unlimited talk and text for $10 a month.
However, the mainstream carriers are trying to be innovative at boosting their revenue, like encouraging customers to pay at least $20 every month to lease a cellphone. The deals are worth investing in for those who cannot afford one-off payments for a smartphone. Conversely, it could be the worst idea, considering the high prices of these phones. Regardless, several disruptive techs, including emerging business models amid Telcoms, are now providing amazing smartphones and unlimited data, including talk and text plans, for a fraction of the cost.
That said, you must probably be wondering how to get unlimited talk and text for $10 a month. Currently, it's not uncommon for consumers to get free mobile phone service for life. Similarly, there are plenty of discount carriers offering unrestricted monthly SMS and talk-time for under $10. Therefore, in this post, we'll be telling you everything you need to know about obtaining unlimited talk and text for only ten dollars every month.
Unlimited Talk and Text For $10 A Month: Everything You Should Know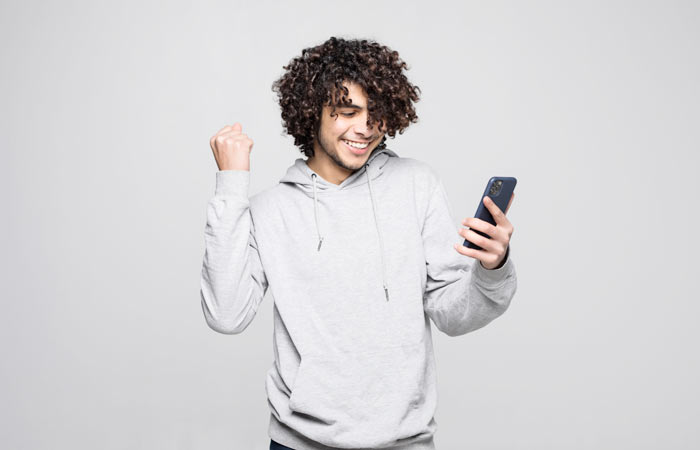 With a staggering 2.5 billion people using smartphones across the world and an astounding 77% of Americans using the same models, it's not surprising that cellphones have become the newest global addiction. Statistics are showing the trend being most profound amongst millennials whose social world involves interacting online on multiple social media platforms. Sadly, all dependencies are costly, especially when it comes to mobile phone internet services. In this article, however, we are not talking about social media addicts who need unlimited data for cell phone browsing.
We are focusing on individuals who mostly depend on talk and text plans for their primary communication, and would otherwise not afford cellphone services in the range of over ten dollars a month. There is a growing number of cell phone promos enticing customers with three captivating words, including free, unlimited, and everything.
What it means is that apart from unlimited talk and text for $10 a month, consumers can also get phone plans with unlimited of everything for free. Even so, the deeply discounted unlimited wireless offers are not for everyone. In that case, who can obtain these unlimited cell phone deals? What are the benefits and downsides around these phone contracts? With nearly all things in life, there are two sides to every decision. Read below to learn more about the unlimited talk and text deals.
How To Obtain Deals For Unlimited Talk And Text For $10 A Month
It would be safe to assume that nearly everyone in the USA will delightedly receive an item given for free. In reality, nevertheless, most freebies come with strings attached. But that's not the case with unrestricted voice talk and SMS offers. All the specials on unlimited talk and text for $10 a month on our list of eight best deals are absolutely free. Have you heard of free government phone deals? If so, then you don't need to skeptical about the claims. The federal government runs a program offering free cell phones and plans to eligible lower-income families and individuals.
The federal-backed Lifeline Assistance initiative offers disadvantaged citizens access to free mobile phones and inexpensive service plans for the cellphones. There are two qualifying criteria if you need to qualify for this service. You can be eligible by meeting particular income guidelines or by participation in a government-run aid program like Section 8 and Supplemental Security Income. We'll explain the two qualification procedures later in this post.
Several wireless operators such as Stand Up Wireless and Easy Wireless, operate under Lifeline Assistance, focusing on providing free devices with discounted plans. Telcom companies give free handsets while Lifeline entitles eligible customers to around $10 monthly cell phone service, courtesy of the Universal Service Fund. The Federal Communications Commission regulates this program, ensuring quality services to deserving individuals.
Read Also: How to Get Free Computers for Seniors
How The Unlimited Talk And Text For $10 A Month Under Lifeline Assistance Works
Eligible candidates will receive a free phone from the government, which can be a smartphone, along with free voice minutes, SMS, data, plus hotspot data. However, the service plans will vary from one provider to the next and according to your region. While it's possible to avail of unlimited talk and text for $10 a month through Link-Up services, not all companies this kind of deal. Some Lifeline carriers restrict the number of messages and talk-time allowance per month. It's the reason we recommend that you look for a phone company with the best offers in your state.
The best part is that you don't have to pay for these unlimited messages and voice minutes since the USF finances the initiative. Participation in one of the federal poverty programs can qualify you for Lifeline Assistance. You can get the government-sponsored unlimited talk and text for $10 a month with a free device via these steps:
Search for a cell phone company participating in the LifeLink program in your area
Fill out the Link-Up application sheet from the provider's website or download it to complete it manually.
Include your identification documents in the application form
Attach your payslips as proof of income or a testimonial from a relevant government aid program
Submit your application through the company's portal, regular mail, or email for review and approval
Wait to pick up your free phone from the government, which includes a free service plan through the mail.
It is very easy to seek approval if you are eligible for the federal government's income guidelines. In that case, you will simply attach your payroll stubs or tax forms in its alternative. Remember to scan or take legible photos with a smartphone for online attachment. If you qualify through enrollment in another federal help initiative, you will have to attach a letter from the respective program, validating your participation. Note that these application guidelines may have slight variations depending on your state. You will also have to recertify your qualification for Lifeline's unlimited talk and text for $10 a month, annually to continue benefiting from the program.
Income-Based Qualification For Lifeline's Unlimited Talk And Text For $10 A Month
It is important to check your eligibility for the Link-Up unlimited talk and text for $10 a month on a free government phone before applying for the deal. The first way to qualify is by meeting the requirements for US Poverty Guidelines. Are you wondering what the poverty guideline is with regard to the federal free phone and cell phone service? One of Lifeline Assistance's admissibility is through the gross income of a household.
In this case, a household could be any persons living in the same home and not necessarily those with blood ties. It means you might be a suitable candidate for this initiative if you are co-habiting an apartment with one or more persons. But the total income of all members of the dwelling should not be more than 135 percent of the federal poverty guideline for your household to receive the free phone from the government with unrestricted text messages and talk-time. It means the gross income should be at par or lower than the one hundred and thirty-five percent mark. Note that you will have to attach evidence of the total household income if you are looking forward to getting admission to the program via income-based eligibility.
Below is a summary analysis of the income guidelines using the federal poverty index's 135% rule:
You'll qualify as an individual if your total annual income is at or less than $14,702
A two-member home will qualify with an annual gross domestic income of $19,859 or less.
A three-party household can be eligible with an annual gross domestic income of $25,016 or less.
A four-member family will get the deal with an annual gross domestic income of $19,859 or less.
Notice how the total yearly domestic income rises by $5,157, with every family member adding to the initial number. Therefore, a five-party homestead will qualify for the initiative with not more than $35,330 in annual total household income. The last requirement for income-based eligibility is to provide evidence of living in the US before receiving the LifeLink's unlimited talk and text for $10 a month, along with the free mobile device from the government.
Eligibility For Lifeline's Unlimited Talk And Text For $10 A Month Via Participation In Federal-Backed Aid Program
Apart from qualifying through your gross domestic income, you can also join Lifeline Assistance through one of the government-run initiatives below to get unlimited talk and text for $10 a month, along with other offers.
You will be eligible for Link-Up if you:
Benefit from SSI, which stands for Supplemental Security Income
Get LIHEAP assistance, or the low-income home energy assistance program.
Get Medicaid benefits, which stands for Medical Aid.
Participate in SNAP initiative, which stands for Supplementary Nutritional Assistance Program, also called Food Stamps
Receive Section 8 assistance, also called the Public Assistance Housing Program.
Receive TANF help, which stands for Temporary Assistance to Needy Families
Take part in the NSLP initiative, which stands for the National School Lunch Program.
The above program-based qualification for Lifeline Assistance will require you to get a validation letter from your respective federal aid agency. Keep in mind that the LifeLink service is only available to one person per family.
Additional article to read:
Top 8 Lifeline Assistance Carriers With Unlimited Talk And Text For $10 A Month
Each Link-Up operator has unique cell phone plans that may vary by state. The following are some of the Lifeline wireless carriers with unlimited talk and text for $10 a month.
Learn More: How to Get Comcast Internet Deals $19.99 for 6 Months
Other Cheap Unlimited Talk and Text Monthly Plans
Apart from the Lifeline Assistance wireless carriers, there are a few other mobile virtual network operators with deeply discounted plans for unlimited talk and text offers. If you don't qualify for LifeLink services, here are other MVNOs from whom you can get unlimited talk and text for $10 a month or less.
The no-contract wireless company gives customers the chance to build their own plans by selecting the amount of talk-time and high-speed data they want. All their plans come with unlimited text messages. Moreover, you'll get to choose a different plan any time you wish without paying extra. What's more, is that the changes are instant.
Here's how the cheapest unlimited talk and text plans compare with this MVNO:
Cell Phone Plan
Monthly Cost
What You Get
Unlimited Talk and Text
$8
Unlimited minutes

Unlimited texts

No data

Unlimited Talk and Text, with 500 MB
$9
Unlimited minutes

Unlimited texts

500 MB high-speed data

Unlimited Talk and Text, with 1 GB
$10
Unlimited minutes

Unlimited texts

1 GB high-speed data
All of Tello's unlimited calls include Mexico and Canada.
Good2Go Mobile is another MVNO running on the AT&T network and provides unlimited talk and text for $10 a month. Its no-contract cell phone plan without data is ideal for parents who want to restrict their kids' access to the internet.
Here's what you'll get with this deal:
$5 monthly discount with AutoPay on the regular $15 a month price
Unlimited nationwide voice minutes and SMS on the 4G LTE network
Includes a SIM card activation kit for free
Free to cancel plan any time without early termination fees
Frequently Asked Questions
What do unlimited text and talk mean?
It means sending as many text messages as possible and making untimed calls nationwide, for the whole month, for the agreed mobile plan rates, and without paying extra fees.
Do unlimited talk and text use data?
No. Any amount of talk-time or text messages do not count as data. However, they will count against the voice talk or SMS on your cell phone plan.
What is the cheapest unlimited talk and text plan?
Tello Mobile's unlimited talk and text for $8 a month without data is the cheapest offer in the market right now. The provider runs on Sprint Mobile's network.
Does Straight Talk have unlimited texting?
Yes. All of Straight Talk's phone plans come with unlimited everything. It means you will get unrestricted nationwide texting and calling, plus unlimited data with varying speeds according to the service package.
How much is unlimited talk and text?
The cost of unlimited talk and text will vary depending on the wireless carrier and whether it comes with data or not. Unlimited plans without data can cost as low as $8 every month while bundling up data will raise the rates to between $9 and $50 a month.
Related Article:
The Bottom Line
Access to cellphone services has become a necessity in the world today. But with more and more people getting the latest devices and signing up for premium mobile phone plans with the unrestricted allocation of SMS, data, and voice minutes, some low-income Americans cannot afford a basic device with the cheapest cell phone services. However, all underprivileged persons and families can now obtain free government phones through the Lifeline Assistance program.
The initiative also offers discounted cellphone plans that the USF pays for through the federal government at ten dollars every month, including talk-time, messages, and data. In some cases, eligible customers can receive Lifeline's offer on unlimited talk and text for $10 a month with providers like Assist Wireless, Easy Wireless, and Assurance Wireless. It means getting unrestricted voice minutes and text messages every month, on top of other offers, without paying.
However, this program restricts admissibility to specific individuals. You can only join if you already participate in a government-run assistance initiative, such as LIHEAP, NSLP, and Food Stamps, among others. Alternatively, meeting the federal government's poverty guidelines can also earn you a chance in the Lifeline program.  Moreover, there are a handful of other mobile virtual network operators offering unlimited talk and text for $10 a month for those who don't qualify for Lifeline Assistance services.