Best Portable Mobile WiFi Hotspot for International Travel
Travelling worldwide is a regular part of your life. This may be for any business purposes, amusement, hobby, study or any other reasons. When you are travelling internationally from your home, there is no surety of using the internet. You need the best internet connection for emergency mail check or communication with your business partners or family members at any time or moment. However, using Wi-Fi through a simple device has made it easy for communication. As people are looking for Wi-Fi anywhere as easy and fast internet use. Wi-Fi while traveling! This may be unbelievable but you can easily use Wi-Fi through a simple device. It is called mobile Wi-Fi Hotspot.
Mobile WiFi Hotspot
Mobile Wi-Fi Hotspot is a device like a Wi-Fi router that makes sure easy internet access when you are traveling worldwide. This device is cordless and supported by 3G and 4G connection and also wireless as well. That's why this device runs with the power of the battery. There are some devices which support for 5 to 6 hours of continuous internet service.
Additionally, this device is lightweight and compact to make sure you can easily carry to your pocket and bag. This device is useable for more than 10 to 30 devices. You may carry a smartphone, tablet, laptop and get the internet connection to continue your internet in case you stay at any condition.
Really you can upload photos, check your emails and surf website to know the information. It is better not to watch videos or high work as you have to pay an amount for data plans. Though some service providers may offer unlimited Wi-Fi hotspot plans, you have to pay and use.
How does it work?
There are two types of cellular signals in various countries of the world. These cellular data is required to continue using internet worldwide. There are two major elements which are GSM and CDMA. It is important to make sure how these two elements work in using your mobile Wi-Fi hotspot.
GSM
GSM stands for Global system for mobile communication which works as mobile communication in different countries. In the United States of America, AT&T and T-Mobile use GSM. GSM functions accurately with Time Division Multiple access that makes the sure allocation of time slots to multiple conversation streams and turns the phone to transmit their information.
This system is workable when you have a SIM card (Subscriber identification number). So the SIM card is going to make it possible with the GSM system.
CDMA
CDMA is highly found in Russia and the U.S. Sprint, Verizon and US cellular commonly use this system which makes sure users full access to a wide range of bandwidth, ensuring more users to connect at any moment. Generally, it encodes each signal which means that every conversation may be protected and sifted.
Unlike GSM where you must use a SIM card, there is no issue of using SIM card because of built-in technology. There is no hassle to insert SIM card or search for a data plan from a different carrier. But it may be a little bit problem as you are not able to use other carriers in the same device. In case you want to use other carriers, you have to buy a new one. Technology is evolving and some CDMA device may offer SIM card integrated to make it more user-friendly.
Related Article:
How to choose Best mobile Wi-Fi hotspot for international travel
When you are in need of this device, you must know some issues very clearly because an improper buy can be a reason for the waste of money. The technological device may be a little bit costly so you don't make any mistakes in buying a device like this.
Battery Life
mobile Wi-Fi hotspot is a device which is powered by the battery. This battery is the life of the device. So when you are travelling internationally, it is important to make sure that you need such a device that supports you for a longer time.
Some mobile Wi-Fi hotspot comes with 5-6 hours of battery life. There are different devices according to a different device. When you are in the buying process, you make sure it how long you can get the service from mobile Wi-Fi hotspot device. More importantly, there are some devices which are wireless in terms of charging. This can be so compatible with easy electricity.
Size and Weight
As you are carrying a smartphone, laptop, tablet and so, you need to think that this device should be light and small in size. This can benefit you for not keeping a larger bag or any other things to cover it.
Surely there is some best mobile Wi-Fi hotspot device which is light and small in size. So you should be clear that you can continue your internet work when you are travelling internationally in case you are keeping a device.
Wi-Fi Supported
You don't make any mistake after buying a device like mobile Wi-Fi hotspot. Some device may not be compatible with Wi-Fi support. After that, you will have a lot of troubles when you cannot connect with Wi-Fi even if Wi-Fi is available in different places.
Display
As technology is evolving and we are getting smart technology day after day. Luckily there is a mobile Wi-Fi hotspot device which has a display system. This display shows the battery life, signal strength and operating system.
This can ensure your further steps in case you notice that the battery life is running low and there is a weak signal that will indicate on the display screen. More importantly, some hotspot devices come with touch screen and you can change any function according to your need.
Card Reader
There is some mobile Wi-Fi hotspot device which is integrated with the use of card reader. This is really a benefit for you because you can store pictures, data and other contents which can be used to transfer files from this device to your laptop.
Recommended to read:Â 
5 Best Mobile Wi-Fi Hotspot for International Travels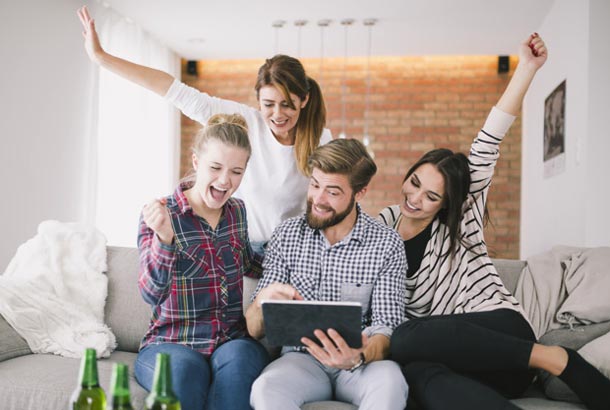 Surely you want to get the best product as the best mobile Wi-Fi hotspot for your international travel. We have researched a lot to find out the best mobile Wi-Fi hotspot which is discussed below.
1. Huawei E5577Cs 4G LTE Mobile WiFi Hotspot
Huawei is a really good brand in terms of the smartphone with heavy internet browsing. This company has also brought this mobile Wi-Fi Hotspot device to enable your use internet at any condition like during travelling.
This device is cheap at a rate and affordable. So you can get a good brand with a lower rate of price. Surely you can get rapid download speed to speed up your internetwork when you are travelling internationally. The speed can be available up to 150 Mbps. Another great feature that may make you happy is this is supported with 4G LTE.
How many devices you are carrying does not matter because this can support up to 10 devices. The battery life is another issue to make sure you are continuing your internet work for a longer time. This is perfect for 5-6 hours use as battery life. So this can be the best deal to the people who often travel internationally and want to use light internet through mobile Wi-Fi hotspot device.
Additionally, you can get TFT LCD screen which can notify you how long battery life, how signal strength is etc. However, this device is perfect to get a connection from unlocked with all networks. So you can choose any carrier according to your wish.
2. Huawei E5788 1Gbps, Mobile WiFi Hotspot
When you are in need of mobile Wi-Fi hotspot, you can rely on this device for its excellent feature. This can support you for a large group of 5G coverage which is important for travelling. No matter how many devices like smartphone, laptop or tablet with your family members, this device can connect with 32 devices so easily.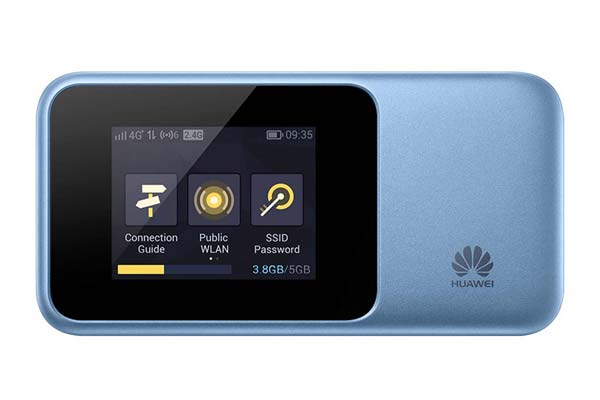 As it is a device to be used in the place where there is no strong electrical connection, you can go with battery-powered. The battery life is 12 hours which is enough to travel by air. Additionally, there is a smart system for battery backup because you can get a portable power bank to make sure you can stay on for a long time.
You don't have to be worried about its weight because it is only about 152G that is the smart deal to have a lightweight device. This device is compatible with built-in data so you don't have to buy any data from other carriers.
3. Huawei E5330Bs-2 3G Mobile WiFi Hotspot
As you are seeking for a device which can best perform to supply unlimited internet. This one can be best suited when you are travelling internationally and in need of internet. The device can actively perform to feed your needs like 2 or 3G internet coverage.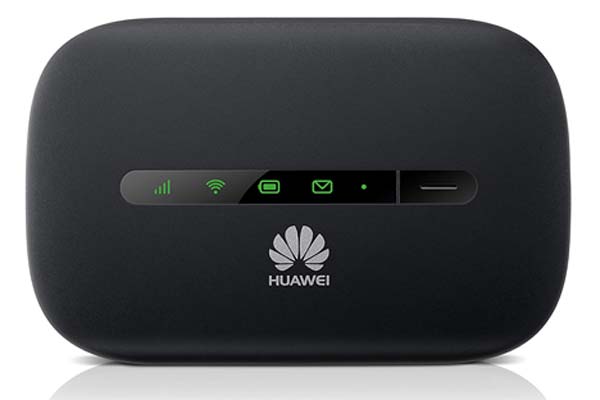 This device can be used in the multi-region and this can be a perfect choice in case you are travelling to Europe, Asia or the Middle East, Africa or Venezuela.
3G can be your requirement for internet work like mail check, browse the important website. You don't have to be worried because this device can feed your needs like 3G internet service.
More importantly, this device can support 10 devices at a time and battery life can be another important issue to make sure longer service. Luckily this device is workable for a long time as it has 1500 mAh.
4. NETGEAR Nighthawk M1 Mobile Hotspot
Netgear is always a great choice for its so many features. This device is best for 5G network which can be a good deal indeed. When you are thinking to have this device, you are lucky enough to connect with 20 device that explains a smart deal indeed.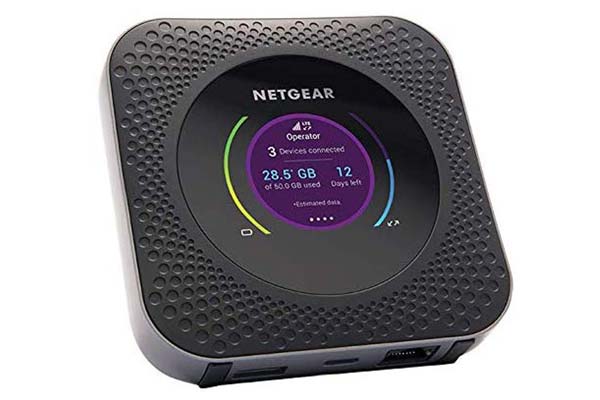 The battery issue is not a problem at all because there is 24 hours service when the battery is fully charged. You can use it so easily because it is lightweight and it is only about 240G. However, there are built-in data so you don't have to buy any data from any carrier. Additionally, the 5G network is supported when you are using this device.
5. Netgear Unite Express 4G LTE Mobile WiFi Hotspot
Netgear is one of the good brands to get mobile Wi-Fi Hotspot which can help you stay in the world of the internet wherever you are travelling. The best feature of this device is the super-fast operation of availing internet speed.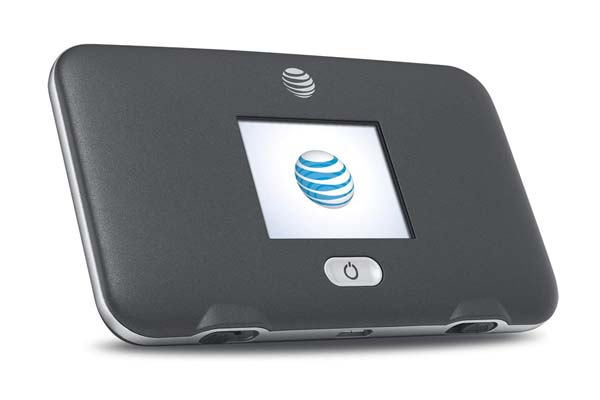 Whenever you are travelling, you are less likely to get in touch with electricity. So charging is not an issue because there is the longer battery life that supports you for 10 hours. Unlike any other device having a complex operation, this has a smart and easy operation that makes sure anyone use this device.
The LCD screen is required for this type of device. When battery life is going down, you can see it on this LCD screen. There is a network connection and you can easily see the signal of the network. This can help you to use this device carefully while you're travelling by air.
Already the customers are pleased with this mobile Wi-Fi Hotspot device as it is user-friendly according to their user experience.
FAQs of Mobile Wi-Fi Hotspot for International Travel
Commonly new device means having the curiosity to know more. We have compiled some answers to the most common and important questions and you may get your solution if you have any problem.
Q. Can I use my device while traveling outside the US?
When you are travelling in different countries in the world, you are taking your smartphone, laptop and device as your device. Generally, these devices are important because you have already stored so many data which can be used outside the US. So you can use your device abroad. But there are some devices which are known as locked and may not work in other countries. So you need to make sure if your device is ready for international travelling.
It is important to make sure you are not spending a high amount of money as a data charge. Most of the smartphones from the iPhone and android have the system to get public Wi-Fi. But you may have a plan from your carrier that allows roaming internationally. But you should be careful how much you are spending on the bill.
Q. Can I use Wi-Fi calling when I'm outside the US?
This is important to take note if you can use Wi-Fi calling when you are outside the US. It is easy to use Wi-Fi when calling back to the US. You may be lucky to hear that there is no additional cost. But you have to make sure that Wi-Fi calling to any other than the U.S. has an amount as a charge for international long-distance rate. It is commonly known as Pay as You Go. There is no issue what international plan you are using.
Q. How do I access voicemail while traveling internationally?
When you are travelling internationally, you may need to access voicemail while travelling internationally. It is easy to get that access and there are a few steps you can follow. Firstly you need to know voicemail password to get access to the voicemail password while travelling. In case you don't know your password, you may reset this password.
It is important to note that your device is compatible to work internationally and you may check your voicemail system before you begin your trip. Additionally, your device or smartphone may have visual voicemail, you need to know how cellular data works with the network while travelling abroad.
However, this voicemail charges when you are calling through voicemail, download different contents and any other charges applicable. More importantly, there is another way to use voice mail to another phone in case you are not in the area where there is a problem with your device regarding travelling.
Q. Do I need to remove my international plan when I get home?
When you are getting home, you don't need to remove your international plan because TravelPass stays on your line. There is no issue to charge you again until you use your mobile device abroad the US. Another important issue to know is the monthly international plan may drop off your account at the end of 30 days. You may have to recur the plan that will stay on your account until you remove it.
Final Verdict
It is needless to say that technology is making our life smart and better than yesterday. It is worth staying with technology and gets the benefit. Mobile Wi-Fi hotspot is really helpful for international travel and one can easily stay online to make sure everything is going in the right way.