4 Ways To Get Free Internet for Tablet Away From Home (Wireless)
The Internet is one of the most important innovations of the 20th century. We can't even imagine our lives without an internet connection. Nowadays, it is not just a luxury but a necessity. Having fast and reliable internet is not affordable because the 3g,4g, and 5g plans are very expensive. Only in the United States of America, the average cost of an internet connection is around $60/month. But here is good news for you because you can still have a fast and reliable Wi-Fi connection for free.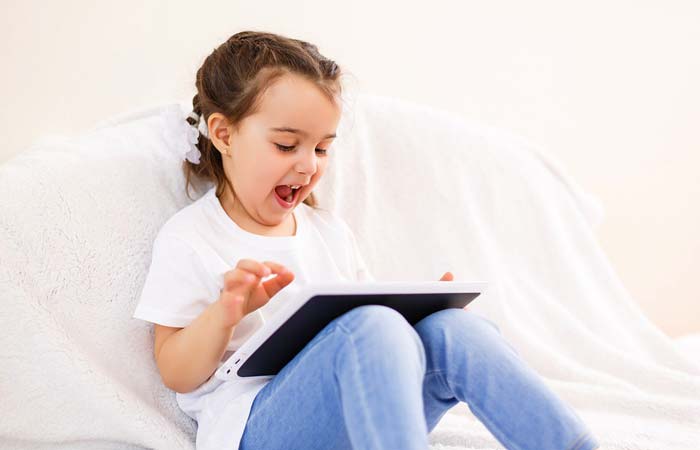 There are many ways that allow you to surf the internet for free. For a fast Wi-Fi connection, you have to follow some instructions and tips. These methods and tips are not only free of cost but also allow you to surf the internet without any restrictions. If you recently purchased the shiny tablet and want to surf the internet then you need a 4G connection.
If you want a fast and reliable internet connection at a very affordable price or free of cost. You should try to have free Wi-Fi connections and hotspots. It is possible that you would wonder how to use your phone without service or WiFi. You can also have internet for free by following some tips. After reading this article you will learn how to get internet on a tablet without Wifi.
Read More:
How To Get Internet On Tablet Without WiFi
1. Use the Mobile Hotspot:
It is not completely free, however, if you have large data plans then you can make your mobile a Wi-Fi modem and surf the internet whenever you want. You can also use hotpot devices for that. Some of them are given below:
Jetpack MiFi 8800L by Verizon: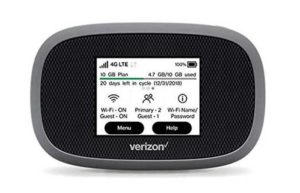 It is undoubtedly the best 4G hotspot device available in the market. It supports 11LTE bands and uses an X20 modem by Qualcomm. It has two TS9 ports and comes only for $199. It is a very effective and popular Wi-Fi device for reliable and fast internet connection.
Nighthawk LTE Mobile Hotspot Router by AT&T: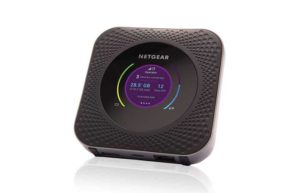 It was launched by the AT&T mobile and it is specially designed for tablets and mobile phones. It runs on the X16 modem by Qualcomm. It also contains many filtering options such as DLNA, UPnP, dual-band 802.11 ac, and DMZ support. It is not good for you if you want to use it while traveling. You can buy it for $89.99 with a 2-year contract.
U2 Global 4G Wi-Fi Hotspot by Roaming Man:
It allows you to use an internet connection internationally. It is ideal for you if you want to use it while traveling. It is a very effective and reliable hotspot device that provides a consistent internet connection to you.
Read Also: best mobile wifi hotspot devices for international travel
2. Use a Wi-Fi Finding App:
There are many Wi-Fi finder apps that allow you to find the free wifi hotspot in your area or locality. Some of them are given below:
AVAST WiFi Finder:
It is a completely free app for iPhone tablets and mobiles. It provides you the latest information and updates about the hotspots. You can use a free Wi-Fi connection by using it. You can also download the offline map for 220145+ locations. When you start the app, it will show you all the available free and paid Wi-Fi hotspot in your locality.
WiFi Map:
It is one of the most popular Wi-Fi harpist tracker apps which is completely free of cost. You can also get a professional version by spending just $5.99.
In case you don't want to spend your money on the pro version then you can take a snapshot of the address of the Wi-Fi hotspots.
Wiffinity: Passwords and Free Wi-Fi Access:
It is a very effective app that includes a dedicated community that will provide help and support. It also gives the offline maps and locations of the available hotspots. You can also easily download the hotspot map.
WiFi Finder Free:
It is another amazing app that will provide your internet connection even if you are outside. The USP of this app is that you will get the location of the password of the spot. It includes the volunteer who shares the location of the bar, spa, cafe, and hotels.  It also offers terrain, hybrid, a satellite map type.
In order to have an internet connection all you have to do is to copy the password and go to the Wi-Fi tab and enter the apps world. There are two main cons of the app such as you can't save the map if you are offline. The second drawback is that there will be a small-sized advertisement banner at the bottom.
3. By using Wi-Fi dongle:
Internet stick or Wi-Fi dongle is a very affordable and cheaper product for Wi-Fi hotspots. You can access the internet connection by using a 3g or 4G connection. These dongles are compact and easy to carry that why it becomes increasingly popular among users.
4. Share the internet of someone else:
It is very possible that your friends or colleagues may have an internet connection and wi-fi connection as well. So, you can borrow the internet connection from someone else.
For sharing the internet connection from a Windows computer, you should follow some steps.
Step 1: Go to settings.
Step 2: Click the network and internet.
Step 3: Switch on the mobile hotspot.
For sharing the internet connection from apple computer, you should follow some steps.
Step 1: Go to the system preference of apple.
Step 2: switch on internet sharing.
Bottom-line:
In brief, the internet is more than a necessity nowadays because we cannot imagine our lives without an internet connection. From family to office and from business to government, nothing can happen without the internet. It is very possible that you want to have an internet connection for free of cost. There are many tricks and tools that can help you to have an internet connection without spending a penny. We have included some very effective and useful methods that will certainly help you out to have the internet. after reading the entire article carefully you will know how you can have an internet and Wi-Fi connection for your tablet and mobile phone for free.
We hope that our in-depth review and user's guide was helpful for you in some ways.