How Can Wireless Cameras Work without Internet
Wireless camera without internet may be your option but there is still a question. Does it provide live streaming when you are not at home or not close to your camera? Surely wireless camera means there is no connection with wire. This can be a good deal to go wireless.
You may live anywhere and want to setup a wireless camera that can provide full updates on what is happening in those areas. You want to keep your area under full surveillance. It is a common thing to believe that you don't take much data through internet connection. It is possible to set up a wireless camera without having any internet connection. So, you should learn how wireless cameras can be set up to stop the data use. So, we can give a simple idea on how to set up this.
Setup Wi-Fi IP Camera System
Though you have high speed broadband connection and you don't want to use it for your inconvenience. You just keep the security system totally different from your corner. So, the best trick is you can set up Wi-Fi IP camera system. This camera has full HD 1080p picture clarity and it is easy to install in any corner of the premises.
The system is really excellent to learn because you can view any streaming and motion detection. So, you should learn how the system works. You just power on the NVR and camera. In this way, the camera unit automatically will link with the recorder with the own proprietary network. In this way, you can link with the NVR and Monitor to make sure you can watch footage of every second. The benefit of this system is you don't have to connect with any internet connection which may fall down at any time.
Read More:
How to connect IP camera to PC without internet connection
When you want to set up IP cameras to your PC, it is not a difficult issue at all. All that you need is to follow some steps that can make it easy.
For the first thing, you need to charge your camera and use the adapter plugged in. It is a common thing to believe that you can get a power adapter when you have a Wi-Fi IP camera.
After that, you have to use the network cable to make sure you can connect to the camera and the computer. Most commonly you need to have 2 in 1 or 3 in 1 cable which should be attached from the camera. After that, you have to find a network connector from that cable and you can use a network cable to connect it. There is another part of the cable and you have to connect with your PC.
In case your computer has already internet connection, you don't have to go for it because you are going to cameras without any internet connection. So you have to disable it to make sure you can go offline.
Scan and get security camera's IP address on the computer
When the security camera is linking with your computer from all sides, then you need to scan and find out the camera's IP address. There is also surveillance software from the supplier to make it useable. When you can scan successfully, you will get an IP address which is a default by nature. Now you have to change the computer's IP address to the local network prefix of the IP cameras and there are more steps to go on.
Best Cameras that Work without Internet
Surely you want to know some cameras that work without internet. These cameras are mostly IP Wi-Fi cameras that feed your profile with live footage.
Arlo Go Camera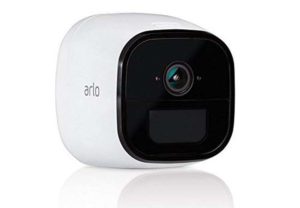 For better and simpler use, Netgear Arlo Go can be a good deal to go because user-friendly and works best with cellular communication. This camera provides you with a 720p HD resolution that ensures good quality of video footage. The recording system can be another deal to be happy because recording can be easily done with micro SD memory and also can be stored in Cloud.
Another good feature of this camera is integration with Amazon Alexa and Google assistance to make sure you can get live feed on your monitor.
Reolink Go Outdoor Security Camera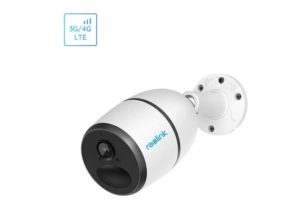 Reolink Go is another type of wireless camera that can be used without any internet connection. No matter you have a home or business place, this camera is the best dead to ensure total safety in your areas. Though you don't have to get internet connection, this camera will provide you with 24 hours streaming of video on your smartphone or monitor. Additionally, two-way audio is really important part of this camera to make sure security with the shouting feature.
Reolink Argus 2 Outdoor Security Camera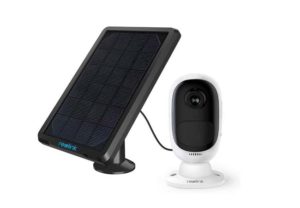 As you don't want to go for any cable or internet connection, Reolink Argus 2 is one of the needs indeed. This is one of the popular battery-powered Wi-Fi security cameras that makes sure recording footage. This camera comes with great feature like a built-in SF card slot and it can easily satisfy your needs and stop fulfilling your pc storage. Additionally, there is no fee for storage as it has the storage capacity to save huge footage data.
ReoLink Go RLK8-410B4 Camera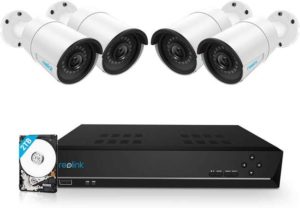 Reolink Go RLK8-410B4 is a good rated camera that works with a standalone security system and you can use this camera without internet connection. There is no issue of recording footage for non-stop and this one is really best for the areas where there is no internet connection.
The system of recording by this camera is simple as the proprietary network makes the connection with recording with NVR and cameras. This ensures total security and 24 hours surveillance in the property and house areas.
One link wireless battery camera system
Another way is you can go one link wireless battery camera system. But it is totally battery back-up. You don't worry about the battery life of the camera because there is 5500 mah rechargeable battery. To make sure you use it for only motion detection, this can work for a longer time which is longer than 6 months. This can save your bandwidth and comes with an excellent solution to go wireless. The camera also syncs with the smart solution when you touch the single button per camera.
Final Verdict
A security camera is your guard and it can be best and safe if there is no connection with internet. There are different types of Wi-Fi IP camera which records HD video and provide to your monitor or phones without using any internet connection. This reduces the heavy load or data consumption of the internet connection.