How To Get Internet Without a Provider: Unlimited Wifi For Free
In the United States, the charges of an unlimited home internet are sixty dollars per month. Getting web at home through an internet provider in the US is pretty expensive. Well, it's quite obvious, you won't be willing to spend so much money monthly on an internet connection. To get web access you can take other paths also. Even if you don't have an ISP, you still remain online. If you are wondering how to get wifi without internet provider, here are several methods through which you can get free wifi without paying any internet provider.
How to Get WiFi Without An Internet Provider
1. Mobile Hotspot
To get internet supply to your desktop or laptop, a mobile hotspot is the best option. For this, you obviously need to spend a few bucks on buying a hotspot device and subscribe or recharge your mobile internet plan. But on an overall basis, this option is quite cheaper than paying for an internet provider.
There are several companies that sell mobile hotspots. With upgraded technology, the price may vary from model to model. Some of the models that we recommend may include Verizon Jetpack MiFi 8800L, Nighthawk Mobile Hotspot, and Roaming Man Global 4G Wifi router. Hotspot companies give you the opportunity to use the internet on your laptop while you are traveling outside the US.
Related Article: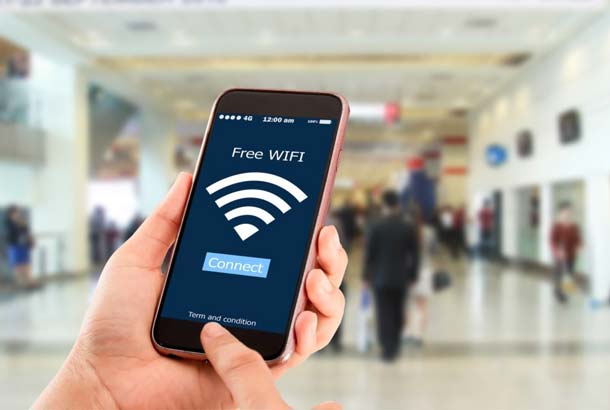 2. Find a Public Wifi
Anything that is free is good! Suppose you are traveling and you stay at a hotel and you are in urgent need of going online. What will you do? Just use the hotel's public Wifi. Nowadays you will get Wifi access at several public places. Starting from subways to supermarkets, free Wifi is available at so many places.
However, do you know how to get WiFi at home for free? There's some more good news. To get access to nearby public free Wifi, you can use apps like WiFi Finder connects Wi-fi Master Key and so. These apps will help you connect to nearby public WiFi connections that are not secured. The only concern before joining a public WiFi network is you need to ensure that your privacy and security are absolutely safe.
3. Tether your Smartphone
Well if you do not need regular access to the internet, instead you need internet occasionally on your laptop, why would you pay an internet provider on a monthly basis? Here's a shortcut for you. The easiest and the fastest way to get access to the internet are by tethering your Smartphone.
But the problem is there are two drawbacks of tethering your Smartphone. First of all, you will have to depend on entirely your Smartphone's internet connection. Your mobile phone's signal is the most dependent factor here. This can work for you if you are in your city and not traveling. The second problem is, a laptop consumes thrice the data as a Smartphone. Therefore if you have a prepaid data connection, all your data will vanish within days. And if you have a postpaid connection, the mobile data bill that will land on your mailbox might give you heartache.
So if you are planning to tether your Smartphone to get access to the internet on your laptop, either you have to use the internet within limits, or you will have to invest in unlimited data pack.
To enable tethering, go to your Android phone's settings, choose Network and Internet, and then hotspot and Tethering. Now slide the toggle to the On position. For iOS users, you need to go to settings and turn on Personal Hotspot. For both iOS and Android, you need to provide a password to secure your hotspot connection.
4. Share a friend's internet
If you have a friend who has an internet connection on his/her machine, you can simply share the connection. You can share bandwidth with a macOS machine or a Windows. You can ask your friend (who has a connection in their Windows computer) to go to the settings, network and internet, and Mobile Hotspot. And then turn the toggle On. Suppose a friend of yours is getting access to free internet from any public WiFi. He/she can share the network with you.
Many students in the US prefer exchanging chores to get Internet access. If you have friendly neighbors, you can ask for their home internet access password in exchange for something that they need. You can make a contract with your neighbor to stay on the same page. This way both parties will be beneficial.
5. Use Wifi USB Dongle
People, who do not need an internet connection all day, can go for a Wifi USB Dongle. A Dongle or internet stick is a much cheaper and convenient version than a mobile hotspot. Rather than paying to a long-term internet service provider or paying for a long-term mobile data plan, it's cheaper to buy a dongle and insert a 3G or 4G sim card according to your requirement.
Internet sticks are portable and can be connected to your laptop anytime anywhere. It is a great help if you are traveling. Plus you do not have to depend on your mobile's signal.
The only downfall of using a dongle is you won't get a high-speed internet connection or good Wi-Fi everywhere you go. The quality of the dongle varies from company to company. So always choose one that has good reviews and has a good brand name.
6. You can use a free trial internet service
Services like NetZero offer ten hours of dial-up internet every month for absolutely no cost. Some internet service providers also offer free hours of internet for their promotion. So keep an eye when these promotions are active. As a start, you might need to provide them with your payment details while setting the account. All you have to do is cancel the account or the subscription before the trial period ends. Otherwise, after the trial period ends, they will automatically charge you from the payment details you have provided in your account.
Recommended Article:
Final Thoughts
It's not always necessary to pay so many bucks to an internet service provider every month to get access to the internet. All the methods mentioned above are safe and are not illegal. But if you are using a WiFi app to get access to a nearby free WiFi connection, just make sure your privacy and security are safe.