Best Metro by T-Mobile WiFi Hotspot Plans in 2022 (MetroPCS)
In May 2013 T-Mobile has officially opened the service of MetroPCS which is commonly known as a no-contract carrier. T-Mobile runs the Metro service as a separate subsidiary of the main company. However, under the T-Mobile network, Metro is offering a lot of plans and features of the hotspot. MetroPCS wifi hotspot plan is one of them. When you are thinking to get a hotspot service on your mobile, you are going to enjoy unlimited data plans with high speed depending on the plan. There are different types of plans for hotspot and what facilities are included:
Features of Metro by T-Mobile WiFi Hotspot Plans
It is really possible to enjoy unlimited data between 2 and 22 GB that indicates high speed and there are different plans.
There is an unlimited 3G mobile hotspot when you are using high-speed data up to your plan's limit.
No limit to texting and you may stretch your data to further optimized DVD quality video streaming.
How to get Hotspot Plans for your mobile
T-Mobile is one of the best carriers in serving the people with the best services. There is a hotspot plan which enables a user to get a newer experience for using the internet.
However, how one can get this hotspot plan is a deal indeed. There are a few steps that make it possible to get wireless hotspot plans for your mobile. Another issue is you may add up one more line to your phones and you can do that even if you add these plans to one more line.
In case you are new to T-Mobile, it is easy to sign up online or by calling 1-800-TMobile. When you have already a T-Mobile account, you may use the app of T-Mobile on your smartphone. Additionally, you may also log in to your T-Mobile or dial 611 to contact customer service.
Related Article:
Best Metro by T-Mobile Wi-Fi Hotspot Plans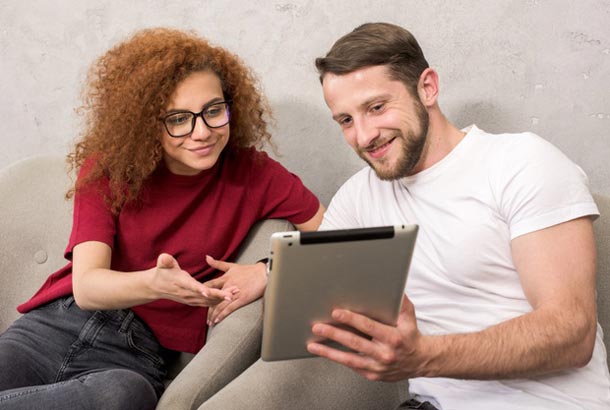 A hotspot is one of the smart choices for the people who want to go high speed of internet. Luckily hotspot service doesn't compromise the speed level. MetroPCS from T-Mobile is so popular in serving this service nationwide. Now we are going to discuss some Metro hotspot plans.
1. $60 Unlimited High Speed
The plan is really awesome for the people who need a high amount of data. This price gives you 5GB hotspot data and Google one 100GB included. Furthermore, this service is run by the T-Mobile network. In case you add 2 lines, you have to pay only $80 and 3 lines at $110 and so.
This can save up to $20 for every line added. More importantly, there are no annual contracts and there is no limit. This feature is simply smarter wireless hotspot plans which are really popular in the form of using the internet. The plan includes taxes and fees that you will pay the same price every month.
2. $80 Unlimited High Speed
Metro By T-Mobile is offering a great volume of hotspot data and this plan can be good enough for continuing your heavy online work. When you are purchasing $80 unlimited data high speed, you are getting 15GB hotspot Data. Additionally, you can also get Google 100GB included. The great offer of this plan is availing Amazon prime that you may stream unlimited.
You don't feel worried about the contract as the T-Mobile carrier doesn't offer any plans for the exchange of the contract. So there is no issue with the contract. This is a simple and smart wireless hotspot plan that enables no reduced speed, 480p video stream, and unlimited handset and network only. There is an option to add a line and you save up to $30 for each line added.
3. $40 for 10GB High Speed
Though this plan does not include hotspot data it can be a smart deal to go. If you are a music lover and like to listen to music, this can bring you unlimited music and there are 40 plus music apps without using up your data. This is really cheap internet plan that can reduce your cost of the internet but you can enjoy limitless songs online.
In case you add the line, you can save up to $10 for each additional line. However, you need high speed internet at affordable cost and this can easily possible to get when you are going this plan. In case you are moderate and occasionally using the internet with heavy data and heavy speed, this one can be a good deal to go.
Recommended Article:
FAQs of Metro by T-Mobile Hotspot Plans
Q. Is hotspot unlimited with Metro by T-Mobile?
Ans: Metro is one of the great names in the world of internet data plans. Currently, MetroPCS is offering hotspot plans with unlimited features. There is no annual contract but it is smart in wireless with unlimited plans when someone is going on Metro hotspot plans.
Q. Is Hotspot free with unlimited data MetroPCS?
Ans: Metro by T-Mobile has a number of data plans but every data plan includes unlimited data. Another issue that is clear to learn that this data provides a hotspot free of cost as this hotspot is available in the bundle price. So one does not have to pay an additional charge to buy hotspot data.
Q. Does Metro by T-Mobile have home Internet?
Ans: MetroPCS can be turned into Wi-Fi that feeds the needs of family members. Commonly hotspot is a good feature of the Metro that connects one more device and provides unlimited internet. However, if someone buys this plan, they can reduce the cost as the family members connected with lines and reduce the cost of internet.
Q. Does Metro by T-Mobile have portable Wi-Fi?
Ans: Recently Metro has brought a new device called Metro by T-Mobile SMART hotspot that ensures Wi-Fi anywhere. It is completely portable and wireless. One can add up to 15 devices connected with smartphones, laptops, and any other devices. This device can easily be used in public places as a private connection.
The battery life is also really awesome because there is 5.3 hours of usage that can ensure your urgent online works. The network coverage is also really good enough to cover the area. There is 600MHz compatible extended range LTE. The portable Wi-Fi can ensure high-speed internet anywhere and you can keep your family members with this device.
Q. How do I add a hotspot to my Metro by T-Mobile phone?
Ans: Using a hotspot is one of the smart ways to get high-speed internet indeed. Hotspot surely makes the user happy with high speed like Wi-Fi. There are available data that ensures high-speed internet. Additionally, there is no issue to use a modem or router. Even it is simple to add a hotspot to your Metro phone. You need a smartphone that has a hotspot option and it is capable to share data with more devices. So you go settings and turn on your hotspot and connect to your device.
Final Verdict
Metro by T-Mobile has enabled us to use Wi-Fi outside as high speed internet. In case you are a heavy user of the internet every month, Metro hotspot plans can be one of the needs to go. The Metro hotspot plans are really exciting because you can share this data with up to 15 connections that make sure you are saving money. Additionally, you can add more data at a lower price when you need it. The function to use this Metro by T-Mobile hotspot plan is completely easy and anyone can use it without any difficulty.