How to Set Up a Conference Call [Best Methods]
As a firm or company increases its reach and size, it becomes nearly impossible for members of the firm to remain connected effectively. If you are also facing the same problem then there is no need to hold your company from expansion or to force employees to hold to stick to their desks. All you need is an effective conference setup. But you don't know how to set up a conference call. Communication is undoubtedly the most important factor in both business and personal relationships. In smaller businesses communicate with written communication but when it comes to large-sized firms and companies. It becomes very difficult to communicate with the team members effortlessly. If you are wondering how to make a conference call?
And it is very possible that you are not tech-savvy or might be simply an everyday user then it can become a nightmare to set up a conference call. But if you know how to do that it becomes a piece of cake. In this article, you will find the most unique ways and methods to set up a conference call.
These methods super effective, reliable, and easy to follow. If you are in this trouble then we have included an in-depth review and user's guide to help you out. It is very important for you to read this article very carefully and follow the given tips and instructions in order to use conference call services as an effective way of communicating with the company members or other colleagues. In fact, it will help you to increase your business further.
But before getting started, let's check out some interesting and useful facts about the conference calls:
1. Security of the conference calls for business meetings:
Yes, Conference calls are very secure or any type of business. Even if you use the free services then your data will be encrypted and only people with pin and unique URLs can take part in the conference. It is very hard to hack these devices and It is perfectly secure and safe for the businesses.
2. Tips to prevent any potential echo or feedback:
In case. You have experience with conference calls then you should have faced this situation previously. Luckily, there is a clear-cut solution for this problem which is: decrease your volume.
This issue occurs when you keep the volume of the participants too high and it starts feeding revers to the microphone. In case this problem remains unresolved then ask guests to mute their mic if they are not talking.
3. Free trials or demos by conference call providers:
It depends upon the service you want to use. Some service providers offer free trials for 7 days and others can offer demo for 14 days. In this time period, you can check the working, features, and performance of the conference calls providers.
So, without any delay, let's find out How to Set Up a Conference Call:
Read More:
How to Set Up a Conference Call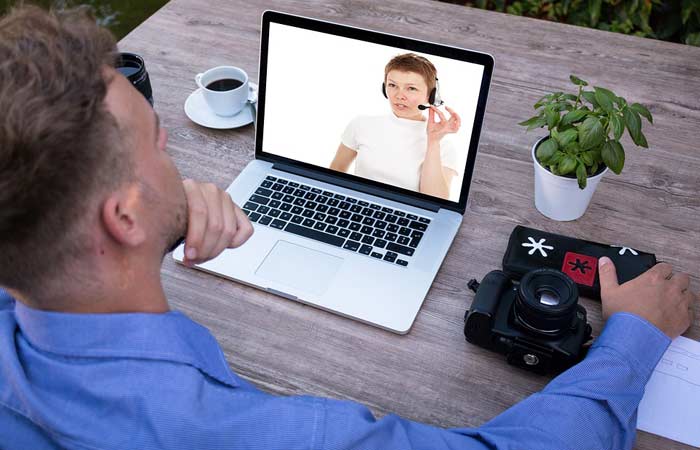 The list of best conference software is given below:
1. Zoom:
It is super easy and user-friendly software for making conference calls with awesome video qualities across desktop services and mobile services. It includes a wide variety of effective features such as patented feature zoom room for larger communication. However, their audio quality is not very impressive but is above average.
2. Lifesize:
Software for conference calls that claim to offer HD audio and 1080p video. You can make conversation with the group very effectively. It is compatible with all most every operating system. That is why you can use it whenever you want and wherever you want. You can integrate it with Cisco, Skype, Polycom, Revision, Ms. Lync, etc.
3. Webex:
It is powered by a communication giant Cisco. It is a very effective conference call system. Cisco is undoubtedly the market leader in the professional and business communication field. It is very effective, easy to set up, and comes with tons of features. However, according to user reviews, Bandwidth has some issues but overall this service great.
4. Free options:
In case your company does not want to opt for the conference call software. Then you should go for free alternatives. You can use many popular free conference alternatives such as Skype, Google hangout, etc. You can use hardware for better voice and video quality. There are absolutely free after you purchased them.
Steps to set up a conference call:
Step 1: Create an account with these services.
Step 2: Choose the date and time to make a conference call. You can make a conference call as a host or join as a guest.
Step 3: You can check whether any team members are available or not.
Step 4: Choose the mode of the conference as either audio or video conferencing.
Conference calls audio-based:
Step 1: In case you want to hold a conference (audio only) then you can dial a particular number on a mobile phone system.
Step 2: Dial the pin code for additional security.
Step 3: The audio conference will ask any new participants to record their names as a voice message in order to decrease any confusion.
Conference calls video-based:
Step 1: all the guests have to press the link and they will be redirected to the virtual meeting room.
Step 2: You don't have a computer then you can dial in with the given number also.
Step 3: You can also invite other guests to the platform.
Set the Conferencing pin for dial-in:
You should use a conferencing pin for the dial-in case you want to join as the leader of the conference call. In order to set the dial-in pin, you should follow some steps:
Step 1: In the main menu of Lync. Press the show menu and then go to the tools and then dial-in conferencing setting.
Step 2: Under PIN and sign in.
Step 3: Select the desired language and sign in.
Step 4: Now reset your pin under the PIN section.
Step 5: Fulfill the pin requirements and enter and confirm a new pin and save it in a safe location.
Step 6: Press ok.
Recommended Article:
FAQs for the Business Conference Call:
Knowing the basic stuff about conference calls is a thing. However, in case you want to utilize this High-end technology in an effective way with your whole team. Then, you should know inside information about this technology. We have included some very useful frequently asked questions about this:
Q. How many participants can take part in a conference call?
Ans: Well, it totally depends upon the software you would use. Most of the services that are free of cost can allow around 10 to 25 people to take part in the conference meeting. However, some paid services can allow around 100 to 250 people at once. While some paid services such as Webex can allow around 1000 people which is very astonishing. And suitable for the webinars and for wide meetings.
Q. Is it free to dial in the conference calls?
Ans: It is very unlikely that you have to spend your money to dial the conference call. You will be given a pin code or URL free of cost and it will lead you directly to the meeting. However, additional features and an increased number of participants can increase the cost.
Q. Can international guests dial in from foreign countries?
Ans: In case you are using the internet to connect the guests to conference calls, then there is no difference between international and local calls. Although, some conference providers can ask for the local umbers which can cause problems in international calls. Luckily, most of the conference call service provider also allows users to type the local number for long-distance users especially international users.
Q. Why should users prefer the conference calls software over free of cost services?
Ans: Well, It's a great question. While many services are free of cost but if you want more features, a larger number of participants and wide reach then it is necessary for you to opt for paid services. The main difference between the free and paid service is the quality of audio and video. With paid services, you will feel as you are talking with people in person instead of talking via lose connection. It will allow you to communicate in HD video and audio quality.
Bottom-line:
In brief, communication is the most important part of any professional firm or company. It can be a nightmare if you don't know how to set up a conference call. For short companies, written communication can be effective but for large firms and companies, it is very difficult to make effective communication with other members fo the company. If you are an everyday user then you might find it difficult to get accustomed to the technology but no need to worry because you can easily learn how to set up conference calls. We have included an in-depth review and user's guide about setting up the conference calls.
We hope that our in-depth review and user's guide was helpful for you.
So, do you find our in-depth review helpful? Please let us know in the comment section. We are waiting for your response.