Why Isn't My WiFi Internet Working & How to Solve Them
It can be a very annoying ad confusing moment when your Wi-Fi is not working or when it is working then you are unable to connect to the internet. We all know that we are living in a digital era and no one can deny the importance of the internet. It becomes more important for you to ensure the connectivity and working of wireless internet connection and ensure there are no internet problems. You may encounter the error "Wi-Fi connected but no internet connection. It can be a big problem and a serious headache for you.
However, there is no need to worry because we have included an in-depth review and user's guide to help you out. Unfortunately, there is no single solution to this problem but with our help, you can cope up with this problem very easily. Your wireless connection is very much like an electric supply because you do not even notice its existence while it is working. But once it stops working and cannot connect to Wi-Fi, you panic. However, you don't have to be panicked because you can solve this problem very easily with and without the help of tech support.
Your router can stop working due to several reasons and you can easily fix it with our help by following some simple tips and instructions.
Read More:
Why isn't My WiFi Working?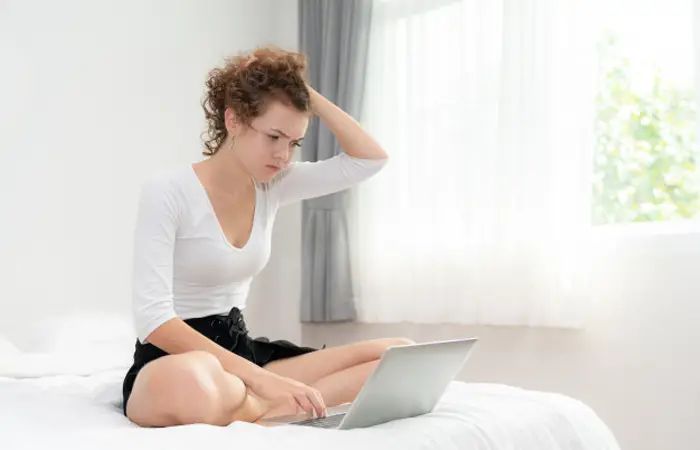 So, without further delay, Let's get started: Take a look at these tips to quickly get your online lollygagging back in order:
1. Try to connect from a different device:
You can try to connect from other devices such as tablets or smartphones etc. If any other device will connect to the wireless connection then it simply means that your device is not working properly.
In case the PC has some problem then follow below given steps:
Step One: Please ensure that the Wi-Fi of your computer is turn on and try to turn on the Wi-Fi of your computer turn off and then on again.
Step Two: in case still you are unable to connect to the internet then simply reboot your computer and this can fix your problem on reboot.
Step Three: If after the reset your problem is still there then you should go to the network preferences and make sure that you are connected to the correct network. Try to enter the password very carefully and slowly. It is also very important to ensure that there is no caps lock is on.
Step Four: After ensuring that you have types of correct username and password then it is not the password related issue but it is related to the network. Check the network bars next to the network name. If there are one or two bars the network is very weak and you need to move closer to your Wi-Fi router.
Step Five: Go to the network diagnosis and open wizard. In case you are using PPC then simply click on icon troubleshoot in the notification area. If you are using mac then go the left corner and click on network and then on "assist me" and diagnostics. Follow the instructions and complete the diagnostics.
Step Six: Now switch off your firewall and try to reconnect the wireless connection. If you are able to connect to your Wi-Fi then you should stop browsing closing your firewall because it may lead to the attack of malware and virus.
2. Steps to fix your router which is not connecting to the net connection:
If you are wondering why isn't my Wi-Fi internet working? Then just follow these steps:
You can follow some steps given below to fix this kind of problem:
Step one: Restart your PC.
Step two: Make sure that wireless is on in your computer.
Step three: Restart your router and modem.
Step four: do a soft reset on your nonworking network.
Step Five: do a hard reset on your nonworking network.
Step Six: move near to the router.
Step seven: Make sure that there is no obstruction between you and the router.
3. Solution for the Problem: Router stop working suddenly.
In case the ISP or internet service provider changes something that can change your router's, settings which may cause problems for you. In order to fix this issue, you should unplug the router and modem for at least 60 seconds and then pug it again. This will solve your problem.
4. Solution for the problem: keep losing the net connection:
In case, this problem occurred with every connected device then it is most likely Cable or DSL model issue and it can be related to ISP and Network router. You should also check the hardware issues in your computer and OS related problems.
5. Probable causes and their solution:
Sometimes everything is okay with your Wi-Fi connection but there is no internet connection. It simply means that there is no error with any of your device but it can be broken cables, Issues with the internet connection: connection disruptions, poor network, etc. Therefore, it became very important to check the internet LED light on your modem to ensure everything is all right. If everything is okay then power and DSL light should be on all the time and it should be blinking.
6. DNS cache issues:
DNS cache saves every recent website visit and it can load websites very fast for you. Usually whenever you enter the URL then the operating system checks the DNS cache for it. If your URL matches the cached URL then it will take the data from the cache instead of downloading it from the website.
However, the main problem arises when DNS gets corrupted and unauthorized data of the URLs are inserted by the viruses or other third-party software. Also, the banners and advertisements on bad websites can send malicious data to your computer that can corrupt your inns.
This Corrupted DNS will stop you to connect with the internet due to a mismatch in the IP address. In order to fix this problem, you have to reset the DNS.
So, how you can reset your DNS? Well, all you have too is to press WIN+R and then type command "cmd" after that it will open the command prompt section.
Now carefully type the command:
"ipconfig/flushdns"
It will reset your DNS. After this process, it's time to reset your computer and check whether the problem is solved or not.
7. Network drivers are outdated:
Sometimes, your network drivers simply get obsolete. Therefore, you have to update then from time to time.
You can easily update them by following some steps:
Step one: Press the Win+R and type command "devmgmt.msc". there will be a device manager.
Step two: now Go to the network adaptor and press right-click on the network.
Step three: Choose the "update network driver". You will see 2 options and select "Search automatically for updated driver software".
Step Four:  Your driver will be updated by the vendors automatically. After that press close.
FAQs (Frequently Asked Questions):
How can I connect Wi-Fi again?
Here are some steps that will help you to resolve this issue:
Step 1: Try to connect with different devices.
Step 2: Make sure you are connected to an internet connection.
Step 3: Check out your modem and router.
Step 4: Try to reconnect to the Wi-Fi network.
Step 5: Call the respective service provider regarding the issue.
How to reset the router for Wi-Fi connection?
Here are simple steps for resetting the Wi-Fi router. Please take a look:
Step 1: First of all, unplug both models a router.
Step 2: Wait for at least 30 secs.
Step 3: Plugin the modem again.
Step 4: Wait at least for 1 minute. Step five: Now plug in the router again.
Step 5: Again, waits for at least 120 secs.
Your router and modem both are properly rebooted. You can check the connectivity now.
How to fix the Wi-Fi router?
Here some suggestion that will help you to fix the Wi-Fi router:
You should update the firmware of the router.
You should check any possible interference in the router.
You should try to change the channel.
Enable QoS and put your guests and kids on separate networks.
Get the latest router.
Try to use a mesh network.
Try to change your location.
Try to check your location.
Recommended Article:
Bottom-line:
In brief, it can become a nightmare if your internet is not working. We are living in a digital era where the internet is a lifeline of an urban lifestyle. Many important things such as business, education, personal life, entertainment, etc. totally depend upon the internet. Therefore, it is very important for you to ensure the connectivity and proper working of your internet connection. There are many causes that can lead to the disconnection of your wireless connection and the internet. Although, you can easily coper up with these problems by following some steps. We have covered all the possible causes and their easy fix to help you out.
We hope that our in-depth article and user's guide was helpful for you in some ways.
So, if your Wi-Fi internet connection is not working. Don't wait and follow our tips and instruction to fix it easily.