How to Start an Internet Service Provider Business
With technological evolution, internet is getting an indispensable part of our life. The importance of internet is going up and the need for internet is also on the rise. In this age, the best business may be internet service provider. So you may have also an intention to start a business like internet service provider. But starting a business like internet service is not easy but daunting.
Internet Service Provider Business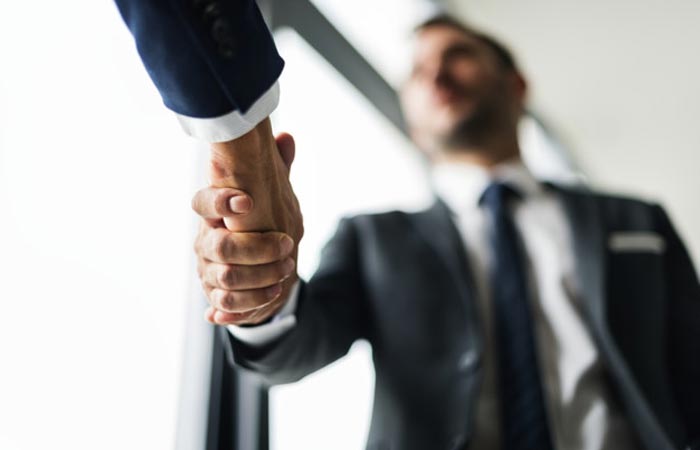 There are thousands of issues that one needs to tackle to start this business. First of all, a bigger amount of money is the first component of investment. Additionally, high structures such as relay signals, high quality of cables, service stations are the main components of this business. Now you want to be a business phone and internet service providers so we are discussing some key issues on how to start an internet service provider business.
1. Choose the space for data center
Big data is a big responsibility and conserving data is the number one issue of this business. So you need to choose the best and secured space as a suitable building for establishing the ISP's data center. Space is surely going to be the upper floor of the building where you need to set up your service in the secured location and cover network for your customers as well.
The top floor should be the right choice because it should grab the signals from the air. Additionally, your option may be fiber internet cable where you can set up easily even your data center is housed on the top floor. But this space should be as close as to fiber optic cable lines where you can get the connection easily.
Related Article:
2. Higher places for installing relays
There are different radio towers, wave towers, hills or upper places, and tall buildings to use your ISP signals from your data center so that your customers can have easy connections from those high places. This high place is commonly used to spread wireless signals and it is important to make sure you choose the right location to provide uninterrupted and high-speed internet. For this, you may visit some places physically to make sure you can provide the best service in terms of internet service.
Signal and home distance should be close to ensure high-speed internet and you need to keep it in your mind. Each relay tower may cover 50 customers and it should be as close as possible so that the customers can get the high speed of internet without any interruption and don't complain of speed or interrupted connection.
Additionally, you may set up fiber optic cable in the ground in case you don't have an option to install relay towers far apart. People living in any area want to get wireless technology though wired technology provides faster speed compared to wireless technology. For this, you need to understand the customers' needs and go forward.
When choosing the space, you may not have permanent or own space. So you should go lease contracts and don't make any mistakes for negotiating a lease for setting up your data center.
3. Install an Upstream fiber connection
There are some upstream fiber connections in your location and you should study and research their service. The best thing to consider is that you need to go for the 1 gigabyte per second that helps you cover more than 500 to 800 customers with his speed limit.
4. Works related to equipment
In this phase, there are so many works of equipment and you have to step forward carefully to make sure a smooth connection of internet for the customers.
Buy access point equipment for each relay point
So there are already relay points in your location and you have to buy access point equipment in the place where you are determined to do the business of internet service provider. These are important to connect customers with your network. So you may choose the routers and switches. But routers have so many features to feed the needs of the internet service provider and customers as well.
Buy customer premises equipment to install in the customer homes
Customer premises equipment (CPE) is another step to connect the closet access point router or to any switch. It means your customer is to be connected with your ISP service.
Wireless Backhauls for spreading wireless signal
wireless backhauls help customers to make sure they can be connected with this network. It enables data transmission from your customer to your network.
Make sure customer management software for tracking your network
surely you should have a good ISP network to make sure there are no faults. So customer management software is really important to track your networks. This customer management software mainly will work to inform you about their question, data usage, billing history, and another track.
5. Build up your network
In this phase, you are on the way to build up your network. There are some important steps to make sure you can build a strong network.
Set up a router for the upstream connection
the telecom company has a networking system in your location and you want to get their connection for internet business? So you should set up a router that gets a connection installed by the telecom company. In case you want to get a connection from fiber connection, you can plug it in and configure related settings. The authority of the telecom company may help you complete this process.
Read Also: What Routers are Compatible with Spectrum Internet
Mount Antennas at relay points to extend your ISP signal
the antenna works to get signal and you have to set up a powerful antenna to send your ISP signals. You should be careful to set up this antenna so that there is no connection failure.
Hang access pints and backhauls on your antenna
In this phase, you should hang the access points and backhauls on your antenna. There are some key issues to do this because you have to set up the clamp and ensure there is no issue of water that damages the equipment.
Pull cables from the access point to network switches
Firstly, you should set up the router or switch in the place where there is no issue of water. You may choose the outdoor rated and shielded CAT5e cables to pull the cable from the access point to network switches.
6. Get customer home wired
This is the last phase of your internet business. The customer house is surely close to your house and you want to make sure a connection for them. There are some works to complete which are setting up on your customer home, making wiring in the house, pulling waterproof wire from the CPE into your customer's home and connect the antenna cable to a switch or router and make sure internet connection on the device or laptop.
Final verdict
When you are starting your dream business such as internet service provider, these are important steps to follow. You may also contact your telecom company for technical support who are ready to offer. The most important thing is that you need to know the ins and outs of this business and then you go forward.
More importantly, you should have a business plan to make sure you can run your business so easily in compliance with local laws and government rules and regulations. Finally, we hope you go for successful and tremendous and most profitable business like an internet service provider.