Verizon Business Internet Plans in 2021
Verizon internet is one of the best internet service provider in the United States of America. It's called Verizon's Fios internet service which is really unbeatable compared to any other form of internet service nationwide. Verizon Fios which is marketed by Verizon is an established internet access company to the consumer for the need for unlimited internet, Television, and business.
Verizon Internet
Verizon highly provides internet on Fiber-optic communication that covers over 5 million people in nine states in the United States of America. This was first initiated at Keller in Texas and now known as one of the leading internet service providers. Verizon's definition is no compromise with speed. The minimum speed is 50 Mbps as download and upload and the highest speed is 940 Mbps as download speed and 880 Mbps as upload speed. So what you need like learning, education, home entertainment, and business, Verizon can be one of the smart choices to go.
Verizon Business Internet
A business without communication is meaningless and has to suffer a lot. Your business data is growing rapidly and you want to ensure a system that can be more efficient and protected. This system is based on internet work because no business is spending a single moment without cloud service. So information can be protected and saved from any destruction and you can have a good and faster business operation in case you choose the best internet service from the internet service provider.
Additionally, the internet should be reliable and need to meet up your needs indeed. Verizon can be one of the best solutions for whatever business you are running small medium or large. The cost is no issue to be worried about because Verizon is a cheap and affordable internet service provider within your reach and you run your business with optic fiber internet from Verizon.
Recommended to Read: 
How to Get WiFi without Internet Provider
What is the best internet for gaming
How to Get WiFi at Home for Free
Verizon Business Internet Plans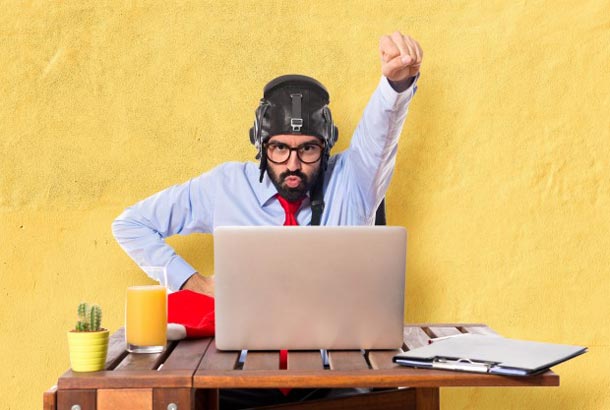 Now Verizon is providing internet specialized for business. If you have a business that may be small, medium or large, you may have a list of internet plans. Luckily Verizon is exceptional in providing business internet indeed. According to the needs of your business, you can choose anyone. However, we are discussing the plans of Verizon's business internet.
1. Great value for small business
People may have start-up businesses where employees are less in number. A small business that has 1-4 employees can use Verizon Internet without any interruption of business work. When large file sharing is important and daily work, this plan is going to be perfect indeed. More importantly, the business may need to download work and it is really easy to go for moderate download. The price is not high because this plan can be purchased only at $79.99/month but the speed is 75 Mbps as upload and download speed.
2. More Speed for growing business
A small business today is a future big business. So your business is growing and you need more speed to function in every business process. The number of employees may be 5-10 but the speed has no issue because 150 Mbps is good enough to cover the business work of this type of business. Frequent file sharing, video conferencing can be daily business work and you can easily get your task done with this speed limit. However, these business plans cost you only $184.99/month.
3. Powerful enough for E-Commerce
Online marketing is a popular form of business. When you are going startup business with this type of idea, you need heavy internet access. Luckily Verizon business plans can provide the best internet solution by giving up to 300 Mbps as download and upload which is good enough to carry on the needs of the internet for 11-20 users at a time. This type of business has to transfer huge data to multiple devices, accomplish online order and this speed is good enough to perform those works indeed. However, you have to pay only $184.99/month.
4. Great for Mid-sized companies
A mid-sized business has to employ more employees to perform online work and communication. Additionally, data generation and storage may be one of the headaches but you have Verizon plans for mid-sized companies and growing a small business that can give the best internet service to continue to grow your business. The business can take massive data backup with heavy E-commerce with orders with a speed limit of 500 Mbps. The internet cost will start at $214.99/month.
5. Fios Gigabit connection
When a business has fully equipped with big business and needs heavy speed with extra bandwidth for the whole office, these internet plans are going to be perfect. The download and upload speed have no issue to be worried about because these plans are designed with the needs of big business. The 940 Mbps as download and upload can be enough for dealing with the customers that want a future read service. Luckily these plans start from $214.99/month.
Some Issues to Consider for Verizon Business Internet
When you are going to plan for Verizon's business internet plans, there are some issues that you have to know first.
1. Installation and Activation
Verizon in most cases has waiver facilities for installation fees according to different locations. But you have to pay $99.99 for the activation of a new Fios Internet connection.
2. Early termination
Verizon provides business internet plans on the basis of a contract. The contract works well for the business organization because there are so many features under contract. In case you cancel the contract before the expiry date, you have to pay 35% of your base monthly charge for the rest months of the contract.
3. Equipment
To enjoy the internet from Verizon, you need some certain equipment to make sure it is usable with a router. However, you are required to buy a router at $24.99 for unlimited Wi-Fi connection. In the case of fiber optic plans you have to buy higher-tech equipment at $199.99 or $9.99 monthly basis. If you want to extend your Wi-Fi range with a network extender that may cost you another $99.99 or $6.99 per month.
Related Article:
FAQs of Verizon Business Internet
There is a most frequent question about the internet which is specialized for business. Surely business internet comes with much more feature and speeds that feeds the needs of the business. Here we are compiling some answers to the questions that you may know.
Q. Does Verizon offer business Internet?
Ans: Verizon offers business internet on a Fiber optic basis which ensures high-speed internet for business works. There are different plans of Verizon Business plans which are commonly from 75 Mbps to up to 1GB. Most commonly the download and upload speed are the same in every plan under Verizon Internet plans.
Small to large size businesses can check out the Verizon website to get the internet. Verizon offers internet specifically for E-commerce, small size business and cloud service for business. Additionally, internet service for business purposes is most reliable and trustworthy for its better service at affordable prices.
Q. Is Business Internet faster than residential?
Ans: Business internet and residential internet has a big difference in terms of download and upload speed. In the business, it is common to see that the larger files are to send to the different business units where upload speed is required at heavy level. The most common difference the consumer can get is higher upload speed from the business internet from Verizon. On the other hand, residential internet may ensure higher download speed to make sure smooth home entertainment. But business operation does not need higher download speed rather higher upload speed is required.
Q. Can I use the residential Internet for business?
Ans: Business is a sensitive issue because business needs an internet that ensures the smooth operation of the business process with the help of the internet. Now that different internet service provider is going to fulfilling the needs of the business with internet designed for business. Most commonly it is considered that residential internet may have lower upload speed which can halt your business due to the slow process of internet.
Though most of the people are opting for business internet for high speed instead of residential internet. In case you want to use residential internet for business purposes that may be a bad result indeed. But business internet can solve those two problems and you can feed the needs of your business and residential needs as well.
Q. How much should business Internet cost?
Ans: The different internet service provider has different plans according to their service. But the cost of the business internet may be higher a little bit compared to the residential internet. For example, Comcast business internet starts from $69.95/month that provides 25 Mbps. On the other hand, Verizon is providing 75 Mbps at the rate of $79.99/month. Now it is your option to go for internet service you are opting for.
Final Verdict
A business's success depends on faster service and faster operation. Faster internet can be an essential part of your business to make sure you can run your business smoothly. Verizon is one of the top-rated internet service providers where you can depend on reliable business internet. They have a lot of plans from 75 Mbps to 940 Mbps. You have to choose which plans will work best for your business. Additionally, the price is also affordable and your decision to go with Verizon can be smart and cost-efficient.