How to Block Calls on Landline AT&T
It is quite terrifying to receiving unknown calls on your landline, which in most cases, confer nuisance messages and also a threat to your privacy. When this happens, the essential thing to consider is how to block such calls from accessing your landline number. However, it is even more critical if such requests are entirely blocked from calling you in the future. Have you been receiving harassment or unwanted calls by unscrupulous telemarketers? If yes, then it is the right time to block them from accessing your landline numbers, denying them your access. Follow these steps to prevent such unwanted calls successfully.
How can you block a specific number on your landline?
1st Method:
Call the telephone service providers you have been registered with and inquire whether the call blocking feature is available for your landline calls.
If the call blocking feature is available, then request to have it activated. However, remember subscribing to this feature, many attract some monthly fee at the end of the moment. Although most telephone service providers permit a wide variety of call blocking services, some may not offer blocking of specific numbers as an option.
On your phone, dial *60. Once you pick up the landline phone call, pause unlit you receive a dial tone since you will need to dial those characters. Once you dial those characters, your request blocking features will activate on your phone.
Keenly listen to the recorded voice you will receive since it will help you tell if your landline call blocking feature is active or off. Besides, it will help you recognize which of your phone numbers are now blocked and which among them have the permission to call on your phone line.
Carefully listen to the instructions on how to turn on the call blocking features, especially if it has already been turned off. Note that you can activate this call blocking features by pressing three as most phone calling service providers support it.
Read Also: How to Get Cheap Landline Phone Service without Internet
How can you add a phone number to your blocked list?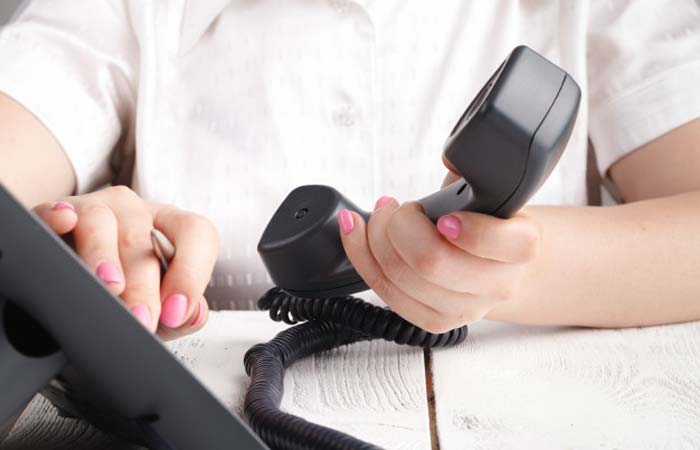 2nd Method: 
Remember, the numbers you add to this list will remain active in this directory up to the time you manually unblock them or disable the entire call blocking features. To add a specific number to your blocked list, follow these procedures.
Follow the directives you will receive from the automated messages once you add the phone numbers you wish to block on the blocked calls list intended for your phone.
However, note that specific instructions may vary from one phone call provider to another, but in most cases, it involves dialing a particular number on your phone keypad. You will then enter your area code and the first phone number you desire to block and then enter the # button.
Repeat these steps until you are done with the whole phone numbers you need to block from making calls to you.
It is important to note that some phone call providers have the maximum phone numbers you can add to your block list ranging from 6 to 12 digits.
Read Also: How to Pay AT&T Internet Bill by Phone
How to remove a blocked phone number from a block list?
Have you now decided that you should unblock some phone numbers from your block list? Dial *60 and go through the automated message you will receive. Remember, the specific instructions on how to delete a blocked number from the block list numbers may vary from one phone call service provider to another. However, in most cases, it encompasses pressing a certain number combinations on your landline keypad then followed by entering the number
you look forward to unblock from the block list.
Examine all the numbers on the blocked call list by entering the corresponding numbers that are sent to your phone on the telephone number according to the automated instructions.
Listen carefully to the voice message as it reads those numbers included on the list.
To add a new number to your block list directory, you must delete the old names from the block list catalog. Removing the previously blocked numbers from the list will create the space for new numbers.
Hand up or end the phone call. Once you are done implementing the necessary changes from your blocked calls list, ensure you complete the ongoing automated request.
Note that all the blocked numbers cannot make a successful phone call. It means that whenever they make a call, they will receive an automated prompt declaring that the phone service is unavailable or the phone service provider encounters a problem while completing the request. The good part is that you will know the individuals attempting to call you, but you have already included them on the block list. In case you want to receive a particular call from the blocked numbers, just dial *80 once you receive a dial tone on your phone.
How to block the anonymous calls from your landline.
3rd Method:
Key in *77 on your phone keypad, preferably at the active dial tone. Once you dial this number combination, it will turn on call blocking on your landline telephone.
However, it is essential to note that this feature applies to those with a Caller ID only.
You will receive an announcement or confirmation tone indicating that your anonymous call blocker has been activated.
Once this is done, it means that all callers who hide the display of their phone numbers or names will get an automated prompt informing them you aren't receiving blocked calls. This means that they will have to unblock their phone Caller ID before they can call you again.
However, take note that this feature can only block those with Private names or are listed as "Unknown" or merely the Anonymous otherwise. Those anonymous individuals who haven't stuck their Caller ID can still keep calling you.
Besides, Enter *87 at your keypad to deactivate this feature. If you want to permit calls from unknown numbers and names to call back at your number, the *87 code will turn off this feature.
You will receive a confirmation announcement of tone once this feature has been successfully disabled. All the blocked names and unknown numbers will now have permission to contact your number.
4th Method:
1. Register your number on the national "Do Not Call Registry."
On your computer web browser, key in www.donotcall.gov and press enter. On the dialogue box, click on the "Register a new phone number."
Note that this National No Calling Registry is under the management of the Federal Trade Commission, and its primary purpose is the prevention of the most telemarketer calls nationally.
Its main advantage is that instead of you the phone owner selecting the numbers you wish to block, you provide your name instead to this body so that most of the telemarketers are barred from calling you.
However, the only shortcoming about this service is that it might take about a month before the registration becomes fully active. Such a delay means that within the 30 days after registration, you might continue receiving such calls.
2. Type the phone number you wish to get it registered.
You will be required to have a functional email address that you will receive a confirmation message.
Here you can provide a maximum of three numbers for protection on this Do Not Call list.
Remember to thoroughly confirm that the phone numbers you have provided are correct. Note that omitting or over typing or transposing numbers will result in excluding your intended numbers.
After providing these numbers, ensure you log in to your email address you had provided. In this email address, you will receive a confirmation that you will be required to click and accept terms and conditions as you finalize your registration.
3. Confirm your registration.
Log in to the email address you had provided, and this should be done within 72 hours( three days) This is because the confirmation message you receive in your email will expire past the 72 hours otherwise you might have to resubmit the application form again.
Note that this registry mainly prevents telemarketers calls or those who lobber certain services and goods. It, therefore, means that you might receive calls from charities, telephone services user's surveyors, political organizations, among others. Otherwise, you can block all these callers by requesting your phone number to be put on access only to a particular organization do not call list, and it will be done for you decently.
In case you continue receiving telemarketers calls on your phone past the 31 days, you have the right to submit your complaints on this website. The complaint dialogue box is located on the top right of this website.
Read More Articles: 
Final thought
As discussed above, receiving repeated calls in your AT&T landline phone from unwanted callers or fax machines is quite irritating. The good news is that you can block at least six numbers, including the last name that has called you in the recent past. Moreover, you can prevent even those numbers you do not know by registering to Do Not Call Registry. Otherwise, dial the special dial codes mentioned above to block unwanted callers today.