How To Get High Speed Internet Without Cable Or Phone Line?
Have you been wondering how to get high speed internet without cable or phone line? Face it, no one really uses their cable and home phone as much as they used to now that the internet can give you everything you need. When was the last time you chose cable tv over Netflix? Days or months ago most likely! The question is, how to get unlimited high speed internet without cable or phone line? It might be easier than you think. Finding out exactly how to access the internet as a standalone service will enable you to cut down on your monthly bill by never having to pay for cable or phone line bills ever again.
Think About It
If you think about it, more and more homes in the United States and around the globe have figured out that you end up saving tremendously on their overhead each through skipping the phone services or primary cable companies completely when it comes to acquiring an internet signal. With the improvement of technology, there are more ways than ever for rapid internet services without the monthly bill.
That's right, there are ways to get an internet signal for free, believe it or not. The question is: how?
Related Article:
High Speed Internet Without Cable Or Phone Line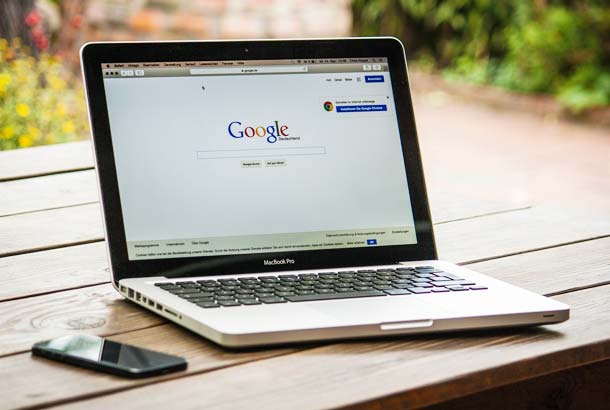 There are many ways to get internet without having to subscribe or use a home phone and cable services. Cable internet alternatives include satellite internet, naked DSL, wireless fixed internet, fiber optic internet, DSL internet, and dial-up internet. Of course, the options you have for internet services will always depend on what particularly companies offer their internet services in your community. In other words, the alternatives you find to phone or cable internet will depend on what's available where you live. Do you know what services are available to you at the moment?
To find out, the first thing you need to do is find out which companies in your particular area offer internet services. exclusively These companies may or may not include bigwigs such as Time Warner, AT&T, Comcast and the like, plus small net providers as well.
Find out what deals are available and talk to their salespeople at the mall to find out all the information you can possibly get with regards to promos. Shop around and see if there are any promotional deals where they give you a trial period or rebates for transferring over from your current provider to theirs. Of course, find out your connection speed to be sure you know how fast your provider currently is.
After you have figured out what the companies in your area are and what promotions and rebates they happen to be offering at the moment, find out if your current service provider is better or worse than these other companies. Find out about fees that the competition charges for equipment or installation. Remember that extra charges are exactly what you are trying to avoid in the first place. Carefully taking your time before signing up for another ISP immediately will be to your advantage.
Many traditional providers offer bundles that include television and internet that you need to purchase together. Still, it is a better option to purchase just the internet alone so you won't have to pay extra for a phone or TV. There are internet options presented as standalone plans without cable or tv provided by companies such as Xfinity, Frontier, CenturyLink, and AT&T. Check to see if these companies serve your area and tell them you want to switch to an exclusive plan of standalone internet.
When it comes to how to get high-speed internet without cable or phone line, you probably won't need phone services or cable television if you are a heavy internet streamer and watch Amazon Prime, Hutu, and Netflix as well as other streaming services. You may even just use your smartphone for watching and use the same internet service for Skype or FB Messenger calls.
With everything you can do on your phone just by using standalone internet service, it is clear there is no need for a cable bill or a phone bill any longer. It might even be safe to say that there is a chance in the future when cable and phone providers will simply stop offering their services altogether and simply stick to the internet. Hey, who knows?
Recommended Article:
Make It Happen
Believe it or not, another way to make free and easy wi-fi happen is to use your smartphone as a modem. You can turn your 4G or 3G phone into a modem by tethering. There are apps for Android and Apple users as well that work by transforming your cell phone into a mini modem. This will give you free wifi to use with your laptop without even having to pay the monthly bill for an internet provider.
Even Better
Some plans even offer a standalone internet subscription that lets you get free access to every hot spot in town with the same provider. The username and password you use at home will be the same login to use in a public place with the same providers.
On the other hand, if what you are looking for is to get wifi for free even with no connection on the internet, the question is, would this be at all possible? The answer is yes. You can always use public wireless internet provided by your country. Free outdoor networks for wifi are available in Kansas City, MO, and Amherst, MA.
More and more cities have since followed. If you live in a city that has yet to provide this new benefit, you may be able to find a connection without paying a monthly bill by using public free hotspots for wifi available in hotels, gas stations, bookstores, restaurants, universities, public libraries, and coffee shops. Making it a habit to use free internet translates to tremendous savings per month on your household bills.
Conclusion:
Inevitably, more and more US families use their cell phones for viewing Hulu and Netflix and spend less time on actual cable. It comes as no surprise, then, that more people have cut their cable subscription or phone line in favor of just their internet.