2020 Is Your Year to Cut the Cord, Here's How
For far too long, many of us have been paying extortionate amounts per month for cable TV. But that time has been coming to an end for a while because better, and cheaper, options exist. If you haven't already, 2020 is your year to cut the cable cord and get onboard with the spate of streaming options available.
In this article, we'll take a look at cord-cutting including what it is exactly, why you should do it, and we'll cover some of the best cord-cutting services on the market. We will also go over using a VPN (a virtual private network) to access free streaming content from across the globe.
What is cord-cutting?
Cord-cutting refers to the growing movement of people who are turning their backs on traditional broadcast television and cable TV subscription services. The term probably comes from the fact that cable networks are wired whereas, with digital subscription methods, no physical cables are needed.
Cord cutters are people who have canceled their cable plans and have chosen low-cost streaming services.
Many younger people—think Millenials and Gen Zers—are cord-nevers, that is, they have always relied on internet and digital services for their TV subscription plans and have never had a traditional cable subscription.
While it might come as second nature to the more youthful viewers out there, for older viewers, making the change to fully digital services can be trickier. For one thing, there are so many options to choose from, be it Netflix, Hulu, or Disney+, to name just a few.
If you're in the latter group, make sure you check out the information further down the page where we cover some of the best options for those new to the cord-cutting world.
Related Article:
Why you should consider cutting the cord once and for all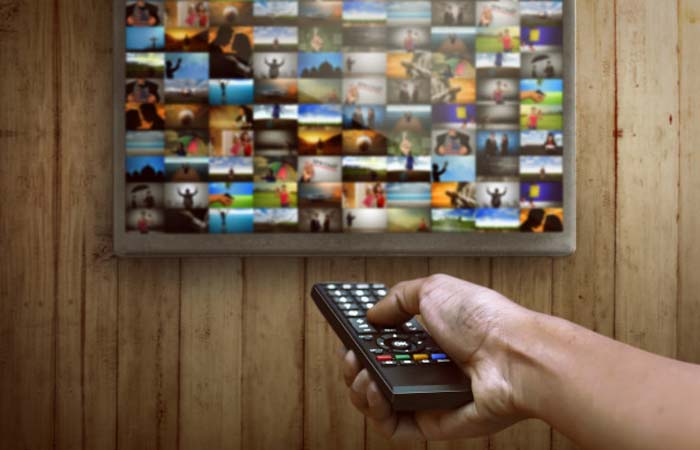 There are many reasons to ditch the staid cable connection and upgrade to the newer modes of TV delivery. Here are our key reasons why cutting the cord and going fully digital is the way forward:
Cutting the cord will save you money
Consider this: A multichannel subscription via cable or satellite costs a nationwide average of US$65.00. Similar prices are found around the world.
In contrast, a basic, one-screen Netflix subscription starts at around US$9.00.
Based on these prices, switching to one streaming service and cutting the cable cord will save you a substantial $56.00 per month and $672.00 per year. Think about what you can do with all that extra dosh. That's enough for a new high-quality fishing rod, a designer dress, or a Michelin starred evening.
Of course, some people choose to subscribe to multiple streaming services, in which case the savings are less. But, there are still savings to profit from—as a general rule, streaming services are wallet-friendly services.
You can replicate the cable TV experience
Sure, Hulu and co are great, but they are not an exact match for cable TV. If you'd like to retain the same kind of service but still cut the cord, go for a "virtual multichannel programming distributor." Whew, it's a bit of a mouthful so let's call them vMVPDs for short.
These services replicate the cable TV experience but also offer the flexibility of internet streaming options.
You'll have access to the live TV options that kept you on cable, you can save and pause what you were in the midst of watching, and you'll have a virtual digital video recorder (DVR).
Of course, you can start watching an on-demand show whenever you want and on any device you want—including your phone on the bus or train. Commuting suddenly doesn't seem so bad now…
But there's no need to believe us, this New York Magazine writer and countless others have said the exact same thing.
No more clunky cable boxes
Once you've cut the cord on your cable connection you can wave goodbye to that huge, unsightly cable box cluttering up your TV cabinet. An added bonus here is that you can also wave goodbye to the rental or rent-to-buy contract you were forced into you signed up for the cable subscription.
These contracts aren't particularly cheap either. For example, a Verizon cable box rental contract will set you back between $25 and $30 dollars per month.
That being said, and depending on your internet service provider (ISP), you might still have to pay rental on a router. However, these are generally cheaper than cable box rentals and with most ISPs, you have the option to use a router you already own so this particular argument for cable is poor at best.
Simple and user-friendly interfaces are a mere cord snip away
Once you've connected your smart TV to the internet, you have the ability to access all of your pay-TV streaming accounts in one slick, easy to use interface.
And if you've signed up for a multichannel DRV subscription, such as Hulu's Live TV, you will be relieved to find that channel numbers are a thing of the past.
Perhaps one of the single most annoying things about cable TV is the fact that channels are organized according to an arbitrary number instead of the channel's name. With smart TV services, you'll find it a whole lot easier to find the channel you're after and you'll never have to remember that History is on channel 86, or whatever it was, we can't remember…!
Even if you're ditching cable for a single streaming service, it's easy to find what you're looking for with a search. And whatever you were watching in the past is automatically saved for you and displayed as a priority on your home screen.
Aggregate your subscriptions
One annoyance we frequently hear from people who have cut the cord is having to switch between subscription services to find the show they are looking for. This doesn't mean cable has an upper hand here because the cable-cutting market responded to this niggle a few years ago.
Now, viewers can use software such as Reelgood to aggregate all of their streaming channels in one handy interface. Want to watch The Handmaid's Tale but not sure which service has it? Just plug the title into the search and your aggregator will find it for you.
Those on a budget will be happy to note that Reelgood is completely free of charge.
The best cord-cutting services on the market in 2020
Now that we've covered some of the key reasons why cutting the cable is an excellent idea if you haven't taken your first digital TV steps yet, let's go over some of 2020's best cord-cutting services.
We'll look at both basic and multichannel offerings so there's sure to be something here for all budgets.
Best for tight budgets — Netflix
Netflix is so predominant in the TV streaming sphere that it even has phrases devoted to it—does "Netflix and chill" ring a bell?
As one of the first internet-centered streaming services, Netflix once had a firm hold on the market but it now faces stiff competition from newcomers. That said, there's no reason to knock Netflix too hard because what it does, it does well.
A basic one-screen Netflix plan (that is, you can watch Netflix on one screen only) will set you back less than $10 per month. For that, you get a whole heap of the mainstream, third-party produced shows and movies and those produced by and for Netflix.
Some of the shows Netflix is responsible for (House of Cards, Arrested Development, Stranger Things, Orange Is the New Black) received excellent critical reviews, Emmy nominations and wins, and scores of fans around the world.
Of course, not everything Netflix puts out there is good and some of the questionable, made-for-TV style movies would put a Hallmark shocker to shame.
Best for moderate budgets — Sling TV
At $30 a month for 30 plus channels, Sling TV is a very affordable option for those who want to keep their live TV and some DVR functionality (things that Netflix doesn't offer).
We like the price and the 30-day free trial period. It's notably cheaper than Hulu Live and YouTube TV, probably because Sling features few local channels. Not such a big deal if you don't mind switching to channels on your local satellite. Yes, they're not on the same interface but it's a small annoyance overall.
Subscribers can choose between Sling Orange and Sling Blue, both are priced the same but have different channels included. You can think of Orange as the ESPN and Disney option and Blue as the Fox and NBC choice.
Although DVR functionality is included, there are a few letdowns with Sling. Certain channels, such as ABC, are not compatible. The interface is a little clunky and not as slick as premium options.
All that said, Sling is still a great option and highly recommended.
Best for big budgets — YouTube TV
Hey big spender, so you want to cut the cord for more than financial reasons? If so, look no further than YouTube TV.
At one cent shy of $50, this isn't the cheapest cable-cutting option on the market, but with more top channels than its competition, you won't get annoyed when your favs aren't featured. Moreover, at around $15 less than cable per month, you're still saving cash.
Plus, YouTube TV offers the best DVR functionality of all the premium subscription services. Because the servers are cloud-based, you're offered unlimited storage and up to nine months to watch what you've recorded.
Unlike Sling, YouTube's interface is slick and easy to navigate. We also like that there is only one package available, you don't need to spend hours figuring out which option you want/need.
You also won't need to choose between local stations because YouTube TV includes ABC, Fox, CBS, and NBC. For the most part, you're receiving all the perks of cable without any of the inherent hassles. It's a win-win situation and that extra $15 a month can shout you a few mid-morning lattes.
Recommended Article:
Using a VPN to unblock content from around the world for FREE
We're excited to tell you about this because it's probably the greatest thing cord-cutting has gifted to humanity. In tandem with your home internet or mobile data package, you can unblock content with a VPN completely free of charge. It doesn't even matter where that content is from.
All you need to do is set your VPN to the country that produces the content or channels you'd like to watch, set up an account quickly, then stream merrily away at absolutely zero cost. How cool is that?
Fancy watching SBS Australia for its high-quality, inclusive and nuanced programming? Just download the free view app on your device, connect your VPN, create an account and you'll be streaming the finest in eclectic TV in no time.
Or is BBC iPlayer more your jam? (If you haven't seen it yet, Fleabag is excellent). If so, get your hot little hands on the iPlayer app or simply visit the website, then tell your VPN you're in the United Kingdom and away you on.
We could go on and on here, but you get the picture.
Hopefully, you've enjoyed reading our guide to cutting the cord in 2020. With great shows on-demand, easy to use interfaces, free worldwide content, and oodles of options at much less than the cost of cable, why wouldn't you make the switch?