Comcast Internet & Cable Deals for New Customer in 2021
Comcast is a leading telecommunication company with some of the best services in the industry. You will not ask about the best internet and cable providers without the name Comcast being mentioned in the conversation thanks to its topnotch, high-speed internet. Xfinity is the market name for Comcast internet and cable. It specializes in the phone, home automation, TV service, and high-speed internet to customers. Xfinity pricing for its internet is based on features and speeds accessible in your area. Some of the company highlights that make it popular among internet consumers include high speeds, security, high availability, contract-free option, Xfinity bundle advantages, and attractive Comcast internet deals new customer offers.
Xfinity internet deals are based on speeds with the cheapest option available at $29.99 and the highest at $299.95 per month, offering speeds of 15 Mbps and 2000 Mbps, respectively. Other options also exist, but it is worth noting that the pricing varies depending on your desired contract length as well as location. In some cases, you may have to pay for equipment, installation, and activation fees. Although Xfinity is not available all over the country, the company has one of the largest networks covering 39 states. The extensive coverage brings with it variations in upload and download speeds.
Before the company gives the final quotation, it first conducts a speed test for the said address. The benefit of conducting a speed test means that you will not be left to pay for a package that is not available in your area. It means that you will not be overpaying for Mbps that you are not using. If you are moving to a new place or you are interested in Comcast internet and cable services, you can use the Xfinity general package information to make your decision. Being a Comcast customer comes with many benefits, including free security that keeps you safe from theft and viruses. It also offers bundling advantages. Xfinity offers customers with options to stream hundreds of channels and videos using various TV services like Xfinity Stream app, Xfinity Cable TV, and Xfinity Instant TV. You will benefit from better Comcast internet deals by bundling your purchase. If you are not ready to commit to a contract, you can choose an Xfinity plan with no contract at a higher monthly rate.
Related Article:
The Cheapest Cable TV for Low Income Families & Seniors
How to Get Free Government Internet and Laptop
Top 10 Best Business Phone and Internet Providers
How to Get Free WiFi on Your Phone
Review of Comcast Internet & Cable Deals for New Customer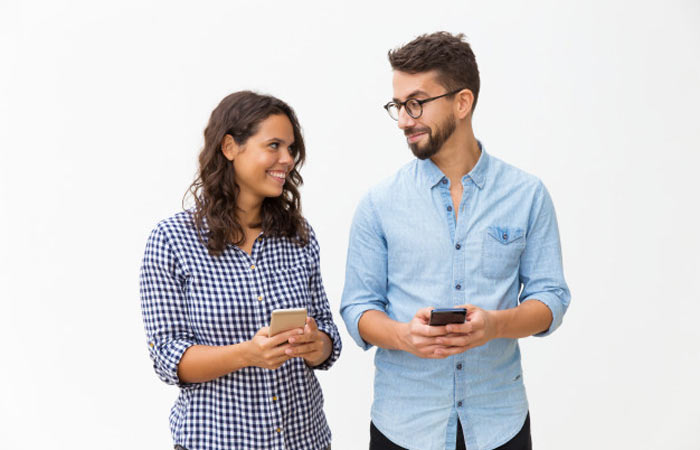 Xfinity Cable Internet
Cable Internet is the core business of Comcast. The company offers several packages that vary based on internet connection speeds. The availability of different packages differs depending on your Zip code. You can check packages available in your locality by visiting the Xfinity website. Nevertheless, the packages include a performance starter with 2 Mbps upload speeds and 15 Mbps download speeds and performance plus plan with speeds of 5 Mbps and 75 Mbps for uploads and downloads respectively. Performance pro package has speeds of 5 Mbps and 175 Mbps for uploads and downloads respectively while the blast pro has upload speeds of 10 Mbps and 275 Mbps. The prices of the packages vary by market and start at $29.99 per month for the starter, increasing to $44.99 per month for the blast pro.
1. Performance Plus
With speeds of up to 5 Mbps for uploads and up to 75 Mbps for downloads, the plus package is ideal for a home with three or fewer users. It is a speedy, low-cost internet that gives you decent speed at a great price. You can use it to watch videos, share photos and shop online.
2. Performance Pro
If you are looking for value, the $34.99 per month performance pro package gives you the best affordable speeds. With speeds of 5Mbps for uploads and 175 Mbps for downloads, the package is ideal for sharing photos, shopping online, watching videos, home networking and downloading HD movies. The plan is fast enough for average-sized households using multiple devices to access the internet.
3. Blast Pro
Heavy internet users need a plan that makes downloading and uploading effortless. The blast pro plan is ideal for a big household or people who spend most of their time online playing games, watching videos, downloading HD movies and streaming using multiple devices. The 10 Mbps upload speeds make uploading large files a breeze while the 275 Mbps download speeds lets you download large movies without a frustrating waiting period.
Xfinity Fiber Internet
Slow internet can be frustrating, especially when you are connecting your devices using a wireless connection. Gigabit plan by Xfinity is the right product for you when you are looking for a superfast internet connection. The Xfinity fiber internet is a perfect solution for homes that use a Wi-Fi network to handle everything from HD video streaming to online gaming, music streaming, and web surfing. Xfinity fiber connections offer you connection speeds that are up to 40 times more than the typical home connections. The highlight of Gig-speed internet is that the upload speed can be as high as the download speed.
If your area is covered with all-Internet Protocol (IP) technology, you can enjoy some of the fastest internet connection with quick downloads and fast upload speeds, enabling you to access more advanced TV service. However, it is worth noting that since the Ethernet Passive Optical Network is still in its earliest stage, you may not get many features with the company intent in adding more features and services in the future. You should also note that you can only rent a modem from Comcast as you will not find retail modems that work with this new technology. The Tivo devices are not compatible with the technology, and CableCARDs are not supported. The service also does not support adult subscription and adult pay per view services, but you can be able to view adult on-demand programming. You should check with the company to know whether the service is available in your area and the price. The Xfinity gigabit services include:
1. Gigabit Internet
The gigabit internet package comes with 1000 Mbps download speed that you can use to connect to multiple devices, play a multiplayer game, stream through the ultimate Wi-Fi experience. It is suitable for fully connected homes. The package pricing starts at $79.99 per month for the first 36 months with a 2-year agreement. Without the Comcast internet deals new customer offer, the gigabit internet will cost you $107.95 per month. The regular rate will start counting if you cancel or downgrade any service or when the promotional period expires.
2. Gigabit Pro Internet
Gigabit pro plan gives you exceptional speeds of up to 2000 Mbps, making it one of the fastest internet speeds in America. The plan is available for a regular price of $299.95 per month, but you can lower the cost by taking advantage of Comcast deals.
Read Also: How to Get Comcast Internet Deals $19.99 for 6 Months
How to save money with Comcast Internet and cable plans
You can save a substantial amount of money by bundling your services. Comcast offers Xfinity internet, Xfinity TV, and Xfinity voice. If you are using TV and Voice services at your home, you can get significant savings with Comcast internet deals by bundling them with your internet. Every Xfinity bundle comes with extra features that you cannot get with stand-alone services like Xfinity Connect and Xfinity Stream App. Xfinity Connect lets you access all your communications from a single hub while the Stream App enables you to stream your favorite entertainment channels on your tablet and smartphone.
Xfinity offers double or triple bundles. The most affordable double-double-bundle is the internet plus instant TV bringing together internet and TV.
Internet + TV
At $34.99 per month, the internet plus instant TV offers 75 Mbps download speeds and over 10 TV channels. At $49.99 per month, you get a bundling with 175 Mbps download speeds and over 10 TV channels.
If you are looking for more TV channels, the X1 saver pro double play offers over 140 channels and 100Mbps at $69.99 per month. At $89.99 per month, you get over 140 channels and 150 Mbps with X1 starter pro double play or over 220 channels and 250 Mbps with X1 preferred pro double play at $114.99 per month. The X1 premier pro double play offers you over 260 TV channels and 400 Mbps at $134.99 per month.
Internet + Voice
At $59.99 per month, you will get 60 Mbps and a phone plan with the performance plus an unlimited double play plan. The performance plus saver double play gives you the same benefits but with a few restrictions at a more affordable price of $49.99 per month.
Internet + TV + Phone Plan
Bundling the internet, TV, and voice gives you greater savings. At $79.99 per month, you can bundle 100 Mbps, voice and over 140 channels with the X1 saver pro triple play plan. The starter pro package offers 250 Mbps, 140 channels and a phone plan at $109.99 per month. The preferred pro plan offers over 220 channels, 400 Mbps and phone plan at $139.99 per month while the premier pro plan will give you 1000 Mbps, 260 channels and a phone plan at a competitive price of $159.99 per month.
The Latest Comcast Internet and Cable Deals for New Customers
Comcast deals vary from one area to another. You should visit the Xfinity website to get the latest offers in your area. However, some of the best Comcast internet and cable internet deals include the performance pro, X1 starter pro double play, and X1 starter triple play available at $34.99, $79.99, and $119.99 per month respectively.
The Xfinity deals for bundles include the saver pro double play, starter pro, premiere pro triple play and saver pro-triple-play packages available at $79.99, $119.99, $159.99, and $89.99 per month respectively.
Recommended Article:
Spectrum Business Internet Plans and Pricing
AT&T Business Internet Review: Plans and Pricing
The 10 Best Unlimited Internet Plans for Home
How to Get Free Internet at Home without Paying
FAQs of Comcast Internet and Cable
Q. How to get new customer deals with Comcast?
Ans: Comcast offers deals and promotions that can save you some amount of money when signing up for its services. Unfortunately, most people do not know about the special offers as they are not commonly advertised. New customers can get deals in three easy steps.
Step 1: Visit the Xfinity website to learn about the available deals in your area
Step 2: Call customer service representative and ask about the latest deals for new customers
Step 3: Tell the representative the deals you would like and sign up for the deal.
Q. Can existing Comcast customers get new customer deals?
Ans: Existing Comcast customers cannot get deals for new customers. However, deals for existing customers exist when they are looking to upgrade their services by calling customer care representatives. It is worth noting that Xfinity promotions for existing customers are not advertised like deals for new customers. You will need to carry deep research to find the deals. The promotions for existing customers include free package upgrades, free or discounted equipment upgrades, and savings on bundled packages.
Learn Also: Comcast Deals for Existing Customers
Q. What is Comcast's best deal for new customers?
Ans: The best deal depends on the needs of an individual customer. However, one of the deals that offer bigger value is the X1 saver pro double pro that offers internet, TV, and a phone plan at $79.99.
Q. How does Comcast get new customer pricing?
Ans: Comcast pricing for new customers is based on the market competitiveness.
Q. Does Comcast have any promotions?
Ans: Yes, Comcast offers promotions for existing and new customers. You should regularly visit their website to check the latest deals that may be attractive to you.
Bottom Line
You should take advantage of Comcast internet deal new customer offers to enjoy some of the fastest internet home connections at amazing prices. Xfinity blast package is an excellent example of how you can benefit from the special introductory prices. At $59.99 per month, you get terrific 250 Mbps. Furthermore, the company offers exciting bundle plans that let you enjoy the internet, voice, and TV at amazing discounts. You also do not need to have a contract to use Comcast internet service. The company has a pay as you go plan that helps you track your internet usage before you can commit.
However, it is important to note that Xfinity internet has a 1TB cap over a 30-days cycle. The 1TB data cap is enough for most households, but if you exhaust your plan, you will get an extra 50GB data for $10. You also do not have to worry about your online safety. Comcast offers a host of security features like Norton antivirus, Xfinity advanced security, and xFi gateway to protect your data.