Dish Network Upgrades for Existing Customers: Dish Hopper Promotions (Specials)
If you are an existing customer of Dish network, then you might be aware that Dish has decided to improve its services and deals in 2021. These improvements can increase competition with other providers but, along with these changes, they have made some adjustments in packages and services to include the latest technologies like streaming and over-the-air services that may gain popularity quickly. The information provided in this post will allow you to know the latest Dish network packages for existing customers. If you are new to their services, you will also find something for you.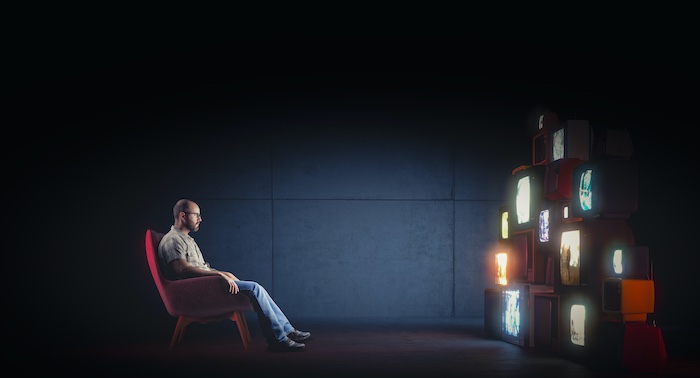 According to the Dish network, it is the right time to get connected with it not only for the existing customers but for new customers also. Novel customers who want to join this network can choose the reward offered by it this month by making a phone call or clicking on the promotional link of this network. The Dish network assures you to provide the best deals and packages as compared to other networks.
Table of Contents
Best Dish Network Deals For Existing Customers
Dish network deals
Dish network offers the following free services:
Prepaid Reward Card for $100 from VISA
More than 30 Premium quality Channels including Cinemax, HBO, Starz, Showtime, and a movie pack from DISH for free for the 3 months initially.
Free installation by professional as nothing is charged extra for installation and setup like other companies,
Other inclusive free services including Free Smart HD DVR with Hopper Duo, Free Home Mini form Google, and Free Voice Remote
HD Free for Life for all extremely popular channels of DISH
Integration with Netflix
Guarantee for the price for 2 Years
The best thing you get by joining Dish TV is the lack of any hidden costs as you have to pay only $59.99 per month. To know more about the advantages of the TV services of the Dish network you should read this write-up until the end.
Read More: AT&T Internet and Phone Deals for Existing Customers
DISH Network and TV technology
Dish Network is using the services of the satellite to work like a cable TV that allows you not only to watch TV programs but also to use the internet and make phone calls. It has enabled this network to reach its customers where the cable could not be accessed. However, the success of this service depends upon the growth and success of the satellite.
Packages of Dish TV
The subscribers of the Dish network can use service packages and promotions collectively or individually. You can avail of discounts by subscribing to various services as well as upgrade your services by customizing your TV packages as offered by other service providers. 
Package for Core DISH TV
Dish network offers more channels through satellite. All the viewers, existing and new, can view a wide range of channels through the conservative setup of this network, unlike other networks. Unless viewers add premium channels, they cannot modify their package. Depending upon the length of subscription and credibility of the viewers the price of Dish network packages can be adjusted. The monthly cost of the packages for 1/2 years can be less. All the TV packages of & #2013266048; America's Top include HBO free for one year.
Get Related: Comcast Deals for Existing Customers
120 Plus package of America's Top
It is the basic package of Dish network TV which includes 190 channels from different genres including a mixture of the latest channels according to the interests of its customers. The price of this bundle of channels is %69.99 only. It includes news channels like CNBC, CNN, WGN, Fox, and C-SPAN along with Free Speech TV, NewsMax, and Russia Today. The movie pack from Dish network includes IFC, FX, Disney, Hallmark, AMC, Lifetime, TV Land, USA, and Reelz along with GetTV, Velocity, and Freeform. Entertainment channels included in this pack may include Spike, MTV, El, Syfy, Nickelodeon, Cartoon Network, CMT, Comedy Central, and Destination America. Education-related channels in this package are Discovery, Food Network, History, Garden and Home, Travel Channel, and TLC along with less popular channels like ARTs, NASA, and Destination America. This package includes Sports channels like Fox Sports, Big Ten, and ESPN as well as a few free premium quality channels like NHL Center Ice, MLB Extra Innings, and Pass of NBA League.
200 Plus package of America's Top
The next package of Dish network offers more variety along with some of the standard channels offered by most of the cable networks. Along with the basic channels, you can also watch the following channels in this package at the cost of $79.99 per month. The additional channels you can watch can be BBC America in the News category, Esquire, Bravo, Mysteries, Sundance, and Hallmark Movies in the category of Movie Pack of Dish. The additional Entertainment channels you can see include Boomerang, BET, Disney Jr, Discovery Family, Game Show Network, Disney XD, Teen Nick, Oxygen, and Viceland. FYI, Cooking Channel, National Geographic and, Investigation Discovery are the additional channels in the Education category and NFL Network and CBS Sports Network in the Sports category.
250 Plus package of America's Top
In this package, you can see a lot of premium national and international channels of your choice along with the package of Encore containing 8 additional movie channels. You can enjoy all these channels at a monthly price of $89.99 only.
The News channels included in this package are The Blaze and Bloomberg Television whereas the Movie Pack of Dish network includes MoviePlex, The Movie Channel, and channel of Fox Movie along with the channels in the Encore package. The Entertainment channels included in this package are Chiller, channel of American Heroes, VH1 Classic, Fusion, and Country of Great American whereas RFD-TV, Smithsonian Channel, Z Living, and National Geographic Wild in its Education category. Fox Sports 2, Bein Sport, SEC Network, Ride TV, and Tennis Channel are in the Sports category of this package.
Learn more: Verizon Business Internet Plans
Packages of Free Premium Channels
Nowadays, some of the free premium channels are offered by Dish Network for 3 months as a promotional offer to allow you to save a lot of money, unlike other networks. A breakdown of the prices of the free premium channels is provided here for your consideration.
$15 per month of 9 channels of HBO
$15 per month for 9 channels of Showtime
$10 per month for 6 channels of Cinemax
$10 per month for 8 channels of Starz
$10 per month for 20 channels of DISH Movie Pack
$7 per month for 4 channels of Epix
$6 per month for Encore
Packages for Sports channels
For hard-line fans of sports Dish network has offered packages for exclusive sports channels apart from the channels included in 200+ and 250+ packages of America's Top. These packages include:
Package for multiple sports for $13 per month for 41 additional sports channels
Package of Extra innings of MLB for 100 exclusive MLB games from the regular season for $165 per season
Package for Pass of NBA league for nearly 40 games live per week for $49 per season
Package for NHL Center Ice for nearly 40 exclusive games per week for $49.99 per season
Package for FOX Rugby/Soccer Plus to cover various leagues of rugby and soccer for $15 per month
Package for Outdoor Sports Channels for $4 per month
Package for Willow Cricket HD for $14.99 per month
Package for Racetrack Television Network for 80 feeds of global horse races live for $50 per month
Package for Lifestyle channels
Dish Network has offered a few packages for gaining access to some Lifestyle channels even without subscribing to the top two Core packages discussed above. You can opt from a large variety of channels in a cost-effective manner. These packages include The Blaze for $5 per month and Heartland with 10 channels for $6 per month.
Packages for International TV channels
Dish Network also offers some core packages to watch international channels. The programs offered at international channels are very healthy and have been organized by language or region. The price of these packages can vary with the selection of channels and you can change channels as per your liking. At present, you can access more than 270 international channels in 28 languages at the Dish network. It will be the best offer for those interested in following international media.
SMART HD DVR
To reduce the options for streaming and following the prevailing trend Dish network has offered Hopper 3/Hopper Duo smart HD DVR receiver to optimize its TV services. They have created their receivers and satellites to offer their DVRs in nearly 6 rooms as per their policy. The specifications of their quality equipment may include Hopper with Sling DVR or Hopper 3, Record up to 16 shows at a time, 2 TB of recording space, Free Smart HD DVR support, Free Voice remote, compatibility with the app, Parental controls Recording scheduler, 6 channel tuner and Video controls with instant reply.
Thus Dish is a unique network by providing entertainment to the entire home by including the router of Joey to increase the range of TVs to access DVR. You can access this DVR by paying $10 more in a promotional offer. For instance, if you use it with a 120+ core package then you will have to pay a monthly fee of $69.99.
Other additions with Dish Hopper 3
Dish network has made several improvements in its DVR to improve its falling behind capabilities. These recent updates have made DVR more useful and exciting. These updates include split-screen up to 4 channels, compatibility with 4K Ultra, tuner with 16 channels, integration of App for streaming services, voice recognition technology, support for simultaneous streams of up to 7 TVs, and compatibility with Netflix. Joey is expected to have an update for 4K compatibility which can allow you to enjoy entertainment in your entire home as it can store HD content for up to 100 hours on your computer and other devices.
DISH Anywhere apps to use network online
Today Dish network can be accessed universally as they have released Anywhere apps for Apple, Kindle, and Android so that you can access the Dish network online on your computer and other devices. Along with recording your favorite programs, it will also allow you to have titles on-demand. The ability to stream live TV makes this network more impressive. It will allow you to record programs even on the go. This app will allow you to access your DVR and manage it conveniently from a remote location.
Related Article for additional:
DISH OUTDOOR
Today Dish network can also allow you to take your TV with HD content outdoors in RVs or on the road as the satellite has become handy with the help of a satellite dish that can be installed and operated very easily at a very affordable price. Your dish should be compatible with the Dish network. The users of RV can choose from the following plans.
Smart Pack with 55+ channels for $36.99 per month
America's Top 120 pack with 190+ channels for $59.99 per month
America's Top 120 + pack with 190+ channels and Regional networks of Sports for $69.99 per month
America's Top 200 pack with 240+ channels for $79.99 per month
America's Top 250 pack with 290+ channels for $89.99 per month
High-Speed Internet from Dish network
Though the sped of internet from Dish network is not the fastest still subscribers can use it for its consistency. Its packages include:
Good DSL Internet with 12 Mbps speed for 2 years for $49.99 per month
Better DSL Internet with 40 Mbps speed for 2 years for $59.99 per month
Phone Service by Dish network
Dish Network also offers phone service to its customers. They use their satellite system for this purpose. the plans for their phone service include:
Basic Phone plan for $10 per month with an additional cost of $0.05 per minute for long-distance calls
National Phone plan for $20 per month with $0.05 per minute additional cost for long-distance time for 3000 minutes
The phone of Dish can allow subscribers to use several strong features in this era including ID blocking, Caller ID, voicemail with email, Anonymous call rejection, and 3-way calling.
Thus the existing customers of Dish Network can choose the best Packages discussed in this write-up in 2021.
The Best Current Deals for Dish Network
The TV services of Dish network are available for a monthly price of $59.99 only for the new customers signing up with it to watch more than 190 channels. They can also save a lot of money by choosing any of the promotional codes offered for a limited period while signing up with this network. They can choose from code CARD100 to get a free Prepaid Gift Card from VISA for $100 or code EXCLUSIVE12 to see 12 Free Movies to Pay-Per-View on DISH. You can sign up with Dish network online or by phone by calling them.