How to Get Free Internet & WiFi for Students
There are quite a few things that have changed quite dramatically over the past nine to ten months. This has happened across the world and the reason for this is known to most of us. Yes, the Covid-19 pandemic has literally caused a worldwide shut down and the virus has infected millions of people across the world and hundreds of thousands have been killed by the pandemic called Covid-19. Even as we read this article, it is quite obvious that the gory dance of death and destruction caused by Covid-19 continues across many countries of the world, especially countries like India, Brazil, and the USA. Even some European countries are bracing up for the second wave of Covid-19 infection and therefore the scenario looks quite scary and frightening.
Schools and colleges have been shut down and many companies have been left with no other alternative but to ask their employees to work from home. Small, medium, and micro employers have been badly impacted and they have been forced to shut shops and also lay off thousands of employees across the country. Hence, the economic cost of this pandemic has been disastrous and it also has very badly impacted the academic performance of students. Schools are not functioning almost across the entire country.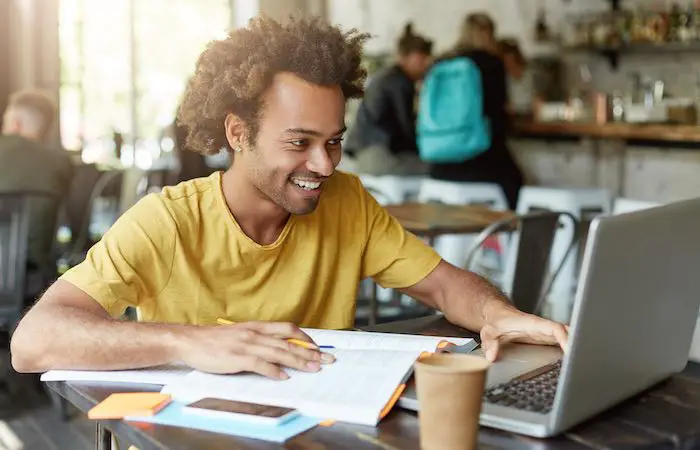 Free internet for students
The schools have been forced to conduct online classes and students have been asked to take part in such classes from their homes. While this certainly is a good idea and helps students to continue their classes and academic courses, there are a number of problems that thousands of students and their parents face. Getting Wi-Fi connectivity on a daily basis for thousands of students across the country is easier said than done. While a few service providers may be in a position to offer Wi-Fi services to the students in their homes, there is a big cost attached to it.
The charges for Wi-Fi and broadband connections are quiet and not all students and their parents would be in a position to afford the same. So, what can be done in such situations, and what is the solution that we should look at. This is a million-dollar question that comes to the mind of many parents and students, especially those who are in the higher classes or those who are doing their undergraduate studies. In this article, we will have a look at free internet for students because this is something that is being talked about in many circles. Is this really a feasible effort or it is just a lot of hype without too much substance. Let us try and find answers to these questions and also find out if it is possible for students and their parents to get real access to free wifi for students.
Millions of Students Do Not Have Wi-Fi Connection at Their Homes
According to some recent figures that have emerged from the federal government, there are a few things that are quite disturbing and worth having a closer look. According to the figures around 14 percent of families across the country having school-age children do not have access to high speed internet. Most of these students and their parents are from low income groups and thousands of them live in rural areas. While schools are quite generous when it comes to offering practice guides as far as online learning or at-home learning is concerned, they seem to have very few strategies when it comes to bridging the digital divide between the have and have-nots. Hence, this is a major challenge and though 14% may look like a small number, when we convert it into absolute terms, the numbers are quite big, humongous, and scary.
Read Also: Computer Classes for Seniors – Everything You Need to Know
How to Address the Issues
It is quite clear from the above that there is a real problem of lack of adequate or perhaps even non-existent WiFi connections for thousands of students across the country, more so in the rural and far-flung areas. It is a problem that has to be overcome as soon as possible. This is because the Covid-19 pandemic is still raging across the country and it is not sure as to when the curve will flatten and when the number of infected persons will start coming down.
Vaccination seems to be the only hope but as we learn from news clippings and other sources of information, a fool-proof, reliable, working and safe vaccination for Covid-19 still seems to be quite a few months away. Even if it comes, vaccinating the entire population especially those who are located in the far-flung areas will not be easy and it might take many months and perhaps even a few years. In view of this grim reality, as a nation, we need to find out the right solution to this problem. The problem should be from the long-term perspective, workable, and most importantly affordable.
Many of us have been making strategies, activities, and tips that may help more rural students get into distance learning. This is particularly relevant to thousands of poor and low-income students who have access only to smart phones and the internet or data facilities that they get are also quite limited. Based on the inputs given by the various stakeholders, we have tried and put down a few tips that could help in overcoming the problem to some extent. We hope and believe that it will be helpful for students, and their parents who are forced to go in for at-home studies but do not have the infrastructure and Wifi connections to overcome the problem that they continue to face.
Contact Them Regularly
Loneliness and isolation are certainly big problems for students who are in rural areas and therefore there needs to be a way by which they are made to feel like a part of the mainstream. Schools will do well to contact such students and their parents regularly. This could be done by email. Further, the schools could send a communication by email, comments about their studies on the phone, and other such things. These things will not cost too much data or may also not require heavy loads of WiFi connections. But it certainly can make a big difference for students who are without the right kind of internet or WiFi access.
There is nothing wrong even with over-communicating, but being in touch with the students is vital so that they continue to be a part of the mainstream till such better and more viable alternatives are worked out. To sum up, the students should not feel that they have been left out in the lurch and then have been left to fend for themselves. However, while being in communication with them, schools and teachers should make sure that they do not reach a stage of burnout as far as the students are concerned.
Learn Also: Best Ways to Get Free Government Internet and Laptop
Suggest Free Internet Offers
Schools and other counselors could inform students and also their parents about free WiFi facilities that are being offered by many internet service providers. These are being free for the next couple of months, in the hope that the situation will improve and change for the better as far as the Covid-19 infection strength is concerned.
Many of the service providers are also ready to waive late fees for existing customers. They also are seen increasing the data caps as far as mobile hotspots are concerned. They are also redrawing the eligibility criteria for families who are not up there on the social ladder but whose children need affordable and reliable Wi-Fi connections, especially in the rural areas and other far-flung areas. Here are some changes that internet service providers are making for these students.
The service providers are ready to offer the services for students who are a part of the National School Lunch Program.
The customers should not have any debt that is less than a year old.
The parents and the students must be residing in an area where the internet service providers are able to offer their services.
They should be new customers.
While these are certainly good and welcome initiatives, parents and families should understand more about these offers and they should choose a plan that is flexible and suitable for them. They should research deeper and be sure that they will be able to use these plans.
Hospitals Offer Free Wi-Fi Connection
As many local libraries are closed because of the Covid-19 problem, a few hospitals are generous and are ready to throw open their Wi-Fi connections to students who are either not able to afford these services or they stay in areas where the connection does not reach them. However, the reliability of these connections has many question marks and the same should be kept in mind while going in for them.
Learn Also: How to Get Free Internet at Home without Paying Anything
Development of Public Wi-Fi Hotspots
More states are seen taking proactive steps to overcome the problem of Wi-Fi for students. This has also been done otherwise in the wake of the Covid-19 pandemic. In fact, there are many school districts that have been quite creative and imaginative in their approach. They have equipped many school buses with WiFi and this is being used to serve as hotspots for students for the entire community. Drivers of these buses park the vehicles in parks within such hotspots.
This happens between 10 a.m. and 1 p.m. It is available from Monday and Friday and this certainly is an innovative, safe, and efficient approach when it comes to offering quality Wi-Fi to students that otherwise may not have been possible. The hotspots can particularly come in handy when there is a need for downloading files that are large. Students can download the files on their mobile phones and use the same at home. While this is a good move, it remains to be seen whether this can be feasible and reliable for long periods of time.
Use of WhatsApp
There is no doubt that WhatsApp is an extremely popular social media application and it is used by millions across the world. It works independently on its own and does not require Google or Facebook to work. Further, it is not very heavy when it comes to GB requirements. In fact, it is available for free in many countries and is a part of the overall Wi-Fi or internet plans for use on smartphones. Our country can also take a leaf or two from these countries and offer the facilities of WhatsApp to students who are struggling with their online education because of a lack of Wi-Fi facilities. The solution is simple and does not cost big money. The teachers can just copy and paste texts that are lengthy.
The students can read them and understand them and then answer questions from them. Some interested students can also have these notes written down onto their notebooks if they so wish. Many teachers use WhatsApp for teaching English lessons and also a few other subjects. WhatsApp also allows the sending of audio and texts. The teachers can also ask the students to send their answers and replies back through audio recordings and this certainly will be a useful and interactive online method of learning making use of WhatsApp.
Be In Touch With Your Local Broadcast Station
There are many districts within states who have started partnering with local PBS stations. They do so with the main objective of creating quality remote-learning opportunities through the various T.V. programs. These remote learning opportunities are worth being in touch with because they are completely aligned to the local syllabuses that the students follow. It is becoming quite popular and many states and districts within these states are finding a lot of value addition and utility in such forms of learning. Students and their parents would do well to make use of these facilities. They are independent of Wi-Fi and even if they have to be used on mobile phones, the data requirement is quite low and affordable.
Making Use of Plain Texts Instead of Attaching Files When Emailing
As mentioned above, the use of email could be a great way to learn lessons without putting too much burden on the students and families when it comes to Wi-Fi requirements. However, there is a useful tip that could be followed whenever an email is being used for sending messages. It would always be better to use plain texts and send them across through email. These plain texts consume much lower data when compared to attaching word files, pdf files, or excel files. Teachers should also note a point here. They should send their email lesson plans at least two to three days in advance. This will give the students and their families enough time to have access to the plans, understand them and send replies using Gmail plain text instead of sending it through attachments that are heavier and bulkier and consume more Wi-Fi data.
Avoid Video Sessions but Instead, Switch on the Audio Options
There is no doubt that video conference calls can be an extremely effective tool. However, video online sessions are data-dependent and they consume a lot of data. It would be a good idea to encourage your students to go in for audio instead of video. This is, of course, for those families and students who do not have reliable Wi-Fi connections and also because they are not in a position to afford the expensive Wi-Fi plans. The audios are good enough because it allows the students to understand as to what is happening on the other side of the whole activity. Students using audio facilities alone can be very much a part of the entire at-home learning process and they will feel included and motivated. It will make them feel happy and they will most certainly contribute positively to the whole exercise of online learning in a positive way.
Make Use of Speech-To-Text Features
Not many of us may perhaps be aware of the fact that Google Docs has a special feature. This is known as voice typing. You can make use of this and dictate your subject matter and all you need is a quality computer microphone. You can easily activate the voice typing facility. All that you have to do is to open a Google document. Once you are through with it, you have to click Tools and go to Voice Typing. You can make use of the key function Ctrl Plus Shift Plus S in Windows. In case you are using Mac Operating Systems you can activate this feature by using Command Plus Shift Plus S. You also can make use of other reliable platforms like Zoom that can transcribe video sessions. You have many options to choose from but be sure that you review the content for grammatical errors and typographical mistakes.
Believe in the World of Hard Copies
Before the world of the internet and the World Wide Web, millions of students did their education using handouts and workbooks. Hence, teachers, schools, students, and their families can make use of this proven and time-tested method of learning. It certainly will come in handy in areas where the reach of Wi-Fi is very poor. It also could help families who may not be able to bear the cost of Wi-Fi for continued periods of time.
Related Article for you:
Conclusion
We are certainly in a completely new world whether it is our jobs, economies, or education. While at-home learning of online learning is a good way forward, there are some problems when it comes to making it available universally. There are cost factors and problems with regard to reaching out to students and families in remote locations. Hence, we need to find out other ways and approaches. We believe that the above would have given the schools, teachers, students, parents, and family members a reasonably good idea about these practical and doable approaches. Yes, finally, schools and teachers should stay away from harsh punishments and other such things in such extraordinary circumstances and situations.