Small Business Automation 101: Why Your Business Needs Automation
Marketing automation increases the number of qualified leads by over 400%. There is no doubt that automation makes business more seamless. It gives you more free time to focus on bigger projects. Your employees also don't have to worry about simple tasks that can be automated.  There are considerable business process automation benefits. Small business automation can be especially useful if these kinds of businesses lack the manpower to do different tasks.
Automation in business software can be seen as having additional employees. It can save small businesses from having to pay employees because they have automation software that can do whatever work they need to be done.
To build your understanding of automation, here's a guide on why your small business can benefit from automation software.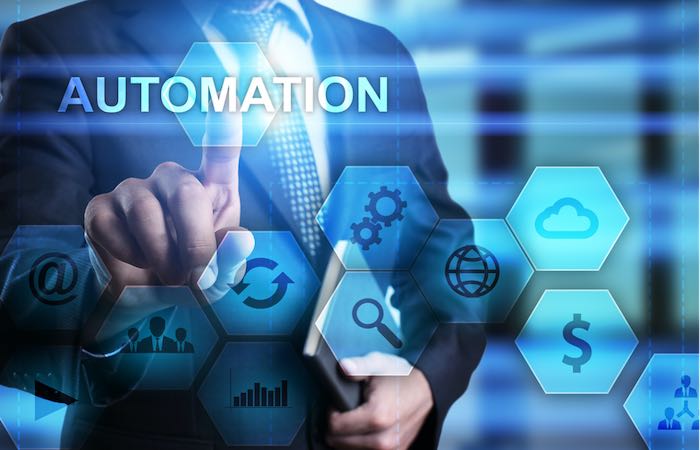 Better Bookkeeping
One of the reasons your business needs automation software is it helps keep track of expenses, paying employees, and other bookkeeping needs. You don't necessarily need to hire a bookkeeper when you can have automation to do it.
This gives you more free time to handle other projects instead of focusing on manually putting in transactions.
Marketing Is Automatic
Your business also needs automation software when it comes to marketing. While you still need to create the audience and the ad itself, you can still have automation software that the customer journey more seamless.
You can use automation software when a customer signs up for a lead magnet, which then automatically puts them on an email list. This can result in them receiving automated emails.
Marketing can be more automated depending on what your ideal customer does, what they click on, and what they sign up for. This is a way to automate lead generation. It can make it easier to generate sales.
Customer Service Is Better
Automation software can also improve customer service. It can understand the customer journey better by looking at the analytics and anticipating their needs.
For example, if a customer is having a difficult time finding a product online, you can have a chatbot that speaks to them and helps them. Chatbots are so advanced that they can seem like the customer is talking to an actual human being.
When you have quicker customer service from chatbots and they understand the needs of the customer, it can result in better service and more sales.
Paying Fewer Employees
When you automate customer service and other parts of your business, it means you don't need to hire more employees.
You can handle areas of your business without having to pay the salary and benefits of an employee. You don't need to pay for a bookkeeper or other kinds of employees. Or you may not have to pay to hire as many employees.
While employees are still a valuable part of making sure your business performs better, automation can help you reduce the number of employees you need.
Fewer Errors
Another reason your business needs automation is that there are fewer errors with automation. Humans will always make mistakes when it comes to calculating a cost or another area of your business.
These mistakes add up to the loss of revenue and customers. It can hurt your business in the long run.
However, when you have automation software inside your business, there are fewer errors. The automation software doesn't create errors because it's programmed for a specific function.
Improved Customer Experience
Another reason your business needs automation software is that it can enhance the customer experience. It can enhance every step of their journey as they get closer to making a purchase.
For example, if you struggle with maintaining a relationship with customers, communicating with them on a consistent basis, an automation tool can help you fix that.
You can have CRM software help you keep track of leads. It can tell you when to send out emails and contact potential customers.
You can also improve customer experience by understanding their needs more. With more automation software, you'll have a better idea of what your customers are doing and how you can automate what you need to do in your business to provide a more seamless experience.
Related article to read more: 
Track Your Business Performance Better
The final reason your business needs automation is that it can help with analytics. It can help your business measure revenue, clicks, and other metrics.
Instead of manually trying to figure out what to do with your analytics, you can have automation software that helps you track user behavior and interpret it.
Some automation software can help you make better decisions in your business depending on what your customers are doing. Automation can produce a faster analysis of what your business should be doing to perform better.
Automation can also help you understand bigger data. You can make your employee more productive by automating some of their tasks. You can also see how their work is doing.
You can also learn more about automation software here.
Now You Know Everything About Small Business Automation
Small business automation can ultimately help you earn more revenue because you aren't paying as many employees. You are also figuring out how to improve the customer experience. You are seeing what works and what doesn't work.
Automation can also make your marketing efforts more precise and consistent. You don't have to manually put someone on an email campaign, you can do that automatically with the right automation software.
If you want to improve your business performance and revenue, automation is the best way to go. If you liked this article, you can check out more like it by visiting our website.