How Do I Get AT&T Internet for $10 a Month?
Do you know that AT&T runs a program for low-income households that provides cheap Internet at $10 and $5 per month? You might get the Internet at a discounted price if you are one of the homes that fulfill the eligibility criteria. The AT&T $10 internet program has been running for some time to compete with its biggest rivals in the sector. Many families have taken advantage of the program that is called 'Access' since it was launched by AT&T in 2016 to provide internet access at an affordable price to households that have no wired internet connection.
The AT&T $10 internet program has helped thousands of low-income households connect to the Internet and search for information, news, find jobs. It has helped students research study materials, pay bills online, send e-mails, and get entertainment at an affordable price of just $10/month.
Read Also: AT&T WiFi Plans for Low-Income Families
AT&T $10 Internet – Everything you need to know
The Access program has made it easier for these families to connect to each other and to their relatives and friends who live far away. They can also avail of services like banking, and also applying for various benefits programs online.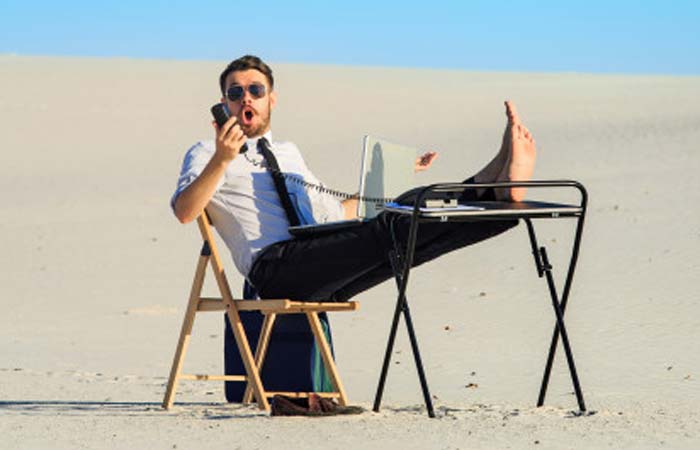 What are the Benefits of the AT&T $10 Internet Program?
According to the Federal Communications Commission records, the USA has the highest number of Internet Service Providers in the world at 7000. But even then, the Internet is unreachable for a sizeable portion of the population, amounting to millions. To cater to this gap and to provide internet access to the eligible people, this program was launched. The Access internet program from AT&T has multiple benefits:
There is no need for any deposit
There is no installation fee
There is no need for an annual contract
Access to complete AT&T national hotspot network at no additional cost
Under this program, internet connection with speeds up to 5 Mbps is provided at $5 a month and bandwidth with speeds between 5 and 10 Mbps is provided at $10 a month. As part of the program, some families will also be eligible to receive a free Chromebook if they fulfill some specific criteria. Check out the eligibility criteria and available bandwidths below.
What are the different bandwidth available under the AT&T Access program?
Here is a list of different bandwidth under the AT&T Access internet program that is available subject to the customer's zip code.
10 Mbps, at $10 per month
5 Mbps, at $10 per month
3 Mbps, at $5 per month
5 Mbps, at $5 per month
768 Kbps, at $5 per month
AT&T will connect the fastest available bandwidth depending upon the service area.
Read Also: AT&T Internet and Phone Deals for Existing Customers
What are the AT&T $10 internet Qualification criteria?
You may qualify for the AT&T Access program if you fulfill the following eligibility criteria:
There is at least one person in your house who is a part of the U.S. Supplemental Nutrition Assistance Program (SNAP)
The address must lie in the AT&T's 21-state service area, where AT&T wireline home Internet service is available
There is no outstanding debt of the applicant towards AT&T in the last 6 months
There must be no outstanding debt in the AT&T Access program
For residents of the state of California, at least one person in the family is a recipient of Supplemental Security Income (SSI) benefits. The SSI eligibility criterion is considered equivalent to the SNAP in other states
What are the eligibility criteria to receive a free Chromebook with AT&T Access program?
A great benefit to the program is that depending upon your zip code and how early you apple, you may be eligible to receive a free Chromebook.
Steps to get your free Chromebook:
Register for the AT&T Access Program at the AT&T website at att.com/access
Enquire about free months available as part of the program.
Ask them if your zip code is eligible for a free Chromebook.
Then you will receive a welcome letter for joining at AT&T Access program and your first bill. Send these documents to this e-mail [email protected]
Once your documents are reviewed, you will be notified about whether you are getting a free Chromebook. This is because the free Chromebook offer is only valid until the stocks last.
Lear Also: How to Get Free Government Internet and Laptop
Similar programs for cheap Internet have been available in the market already. For example, Chromecast runs an affordable internet program called Internet Essentials which costs $10 a month and offers download speeds up to 10 Mbps. This program is chiefly designed for families with children who receive free or discounted lunches at American schools.
Another such program is the Google Fiber, that works primarily for public housing and has been working closely with the government during the Obama administration. The Google Fiber offers speeds up to 25 Mbps and costs about $15/month for this particular program.
AT&T aims to complete internet coverage in the population living in areas that come under its service zone. The Internet has become a necessity in today's world with several federal and state government benefits-related information available online.
There are many benefits to having a wireline internet connection at home. It helps in studies, employment as well as making online banking transactions. As per the current trend, most low-income households are depending upon cellular networks to connect to the Internet.
Related Article:
The resulting speed is not very high though but the trend seems to be growing across other segments of the population as well. This is not a piece of favorable news to the wired home internet industry.
With the Access program by AT&T that offers Internet at $10 a month, the company aims to provide a cheap and affordable internet connection to American households. However, some customers who fulfill all the eligibility criteria for the Access program will be assigned the highest bandwidth connection available in the area by default, even if they want a lower bandwidth connection that is cheaper.
Another catch is that the free Chromebooks are only available until the stocks last. If you are late, you may not receive one at all even after qualifying for it. Also, the program is available for a limited period so customers would need to find another service once the program is discontinued.