Live TV Streaming Apps For Firestick: Watch free on Amazon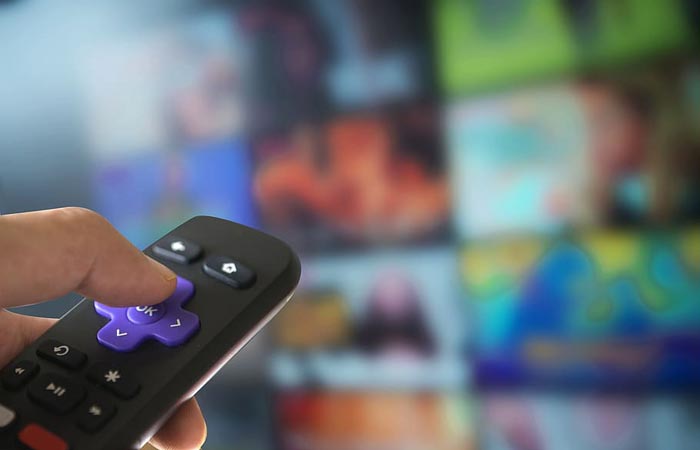 Streaming live channels is easier with the help of the internet, and so, in this post, we are going to tell you the best live tv app for firestick – or 8 of them! When you have a Fire TV or Firestick device, you are surely going to cut the cord of the cable (did you see what we did there?) This simple device can enable you to watch any channel in the world. What you need to do is use the apps designed for firestick.
What is FireStick?
FireStick is commonly known as a streaming video play that is to be purchased from Amazon. This is similar ways such as Roku streaming stick. This firestick is the primary level of product that comes from Amazon's streaming media player family. The price of this firestick is $40.
The fire stick comes as an oversized USB flash drive and you need to plug it directly into your TV's HDMI video input to enable live streaming. It is fully featured with a streaming player and can turn any television with HDMI into a smart TV. A smart TV is really commonly known as internet TV where you can watch live TV channels without any cable connection.
The firestick is generally free to use and there is no installation charge but you may pay for watching subscription-based apps such as Netflix, Hulu, and other apps.
There are different types of firesticks in the amazon stores which are basic versions and 4K versions. 4K version enables streaming in 4K resolution and it is your choice what you need.
Related Article:
Best Live TV Apps for FireStick
As said that, you have already known that firestick can enable you to watch live channels through using apps. So we have listed some best apps to let you enjoy high-quality channels. We have rated these apps as best because of the number of channels and streaming video quality. So let's get a trip here to know their features.
1. Live NetTV App
Live NetTV is one of the popular streaming apps which is compatible with a firestick. This live TV can be streamed through other Devices also. The app satisfactorily provides more than 700+ TV channels which are really wonderful to watch such channels without having any cable connection.
It is important to note that there is an easy option to customize the channel categories. Aside from a lot of channels, the quality of the channels is high quality and there is no cost to pay. This Live NetTV provides VOD service for different movies which will allow you to choose a video player from different categorized external video players.
2. Mobdro Live TV App
When you are searching for a live TV app, Mobdro can be another deal to go. It is one of the popular live-streaming apps that includes famous channels to feed your entertainment needs.
There are different categories of the channel to make sure you can get all needs such as News, Sports, Music, Gaming and Spiritual and so on. Additionally, there are some high-rated channels which are AMC, History, HBO, ESPN, Sky Sport, Fox, and more leading channels in the United States of America. There is another easy option to get streaming various shows.
3. Swift Streamz Live TV App
When you have a firestick then you normally may seek live TV apps. Surely there are a number of apps but Swift Streamz is highly good rated for its service to feed the needs.
There are more than 700 TV channels free of cost. These channels are top graded and you can customize different categories such as USA TV, UK TV, Sports TV, and Religious, and so on. The streaming quality is another issue to consider but you don't have to worry because the streaming quality is 1080p to 720p.
4. Pluto TV Live App
Pluto TV is a leading live-streaming app that you can choose. But it is really exciting to learn that these apps can provide you more than 1115 channels which include movies, sports and news, and documentaries.
Pluto is really popular in the United States because firestick users can easily install this app and get service from Pluto TV without paying money but can watch cable TV indeed. Additionally, this live TV is adding more features and getting updates day by day to provide better service for the people.
Read Also: How to Get Free Cable TV from Comcast
5. TVTap Live TV App
TVTap is another live TV app that can work as an alternative to Mobdro. It is highly good-rated apps that work best with firestick or Fire TV. When you are thinking about channels, surely you can watch live channels which are so popular.
These channels include ESPN, A&E, CNN, USA, CNBC, Discovery, and many more which are highly costly on a cable connection. More importantly, streaming quality has no question because HD and the high definition quality of this live TV is a common feature.
6. Sportz TV App
Sportz TV is another great option for live TV streaming because it provides a premium IPTV service. This is one f the popular live television apps that provide more than 6000 channels that are popular and with HD quality.
This TV app may cost you only $9.95 and you can get the service of streaming live Television. Additionally, firestick users can easily install this app and get tons of channels from this app.
How to Setup an Amazon Fire TV Stick
Setting up an amazon fire TV stick is really simple because you have to go three steps. These steps can be completed by anyone because you read these following steps as a simple method. More importantly, you can read the setup method on the product description of the firestick device.
You just should plug the fire TV stick into its supplied power adapter and you need to plug the stick into your HDMI video input. After that, you have to turn on your TV and make an accurate setup to the HDMI input.
After that, you have to use the remote control and step on the welcome and setup the instruction on the TV screen. Additionally, the Wi-Fi password is required to input and log into your amazon account. It is important to note that there is no need to get a VPN or other means to go on.
Surely in this step, the set-up is completely okay and you should add and log into the streaming channels you prefer such as Netflix or Hulu. Now it is time to go for live streaming of the cable channels free of cost.
Recommended Article:
Frequently Asked Question (FAQs) of Live TV Apps
Firestick is an amazon product that provides numerous features. It can help you save money because you may watch live cable channels online. So there is a lot to know about this. We are answering some questions to make sure you get some information.
Can you watch live TV on firestick?
It is true that the live channel is available on firestick and one can cut the cord of the cable connection. Now that the internet is available everywhere and this internet can be the best alternative instead of a cable connection.
Firestick is a device through which you can watch live TV and almost all channels are covered under this firestick. No matter what country's channel you want to watch but you just need to buy firestick and install some apps through which it is easy to watch cable channels.
Is there a monthly fee for firestick?
It is a common question that you buy a device from amazon and get the service of watching Live television. So there is an issue with payment. But you don't have to pay money to the firestick or amazon as a monthly fee. This is just a device that you need to buy from amazon and it is enough.
When you want to get some advanced features from any apps, you may be charged some money. You need to make sure how much money you have to pay and make a decision. For example, you can't watch live streaming of Netflix because Netflix charges an amount to get their service.
Can you get local channels with Firestick?
As your requirement is to watch local channels after cutting the cable connection, it is a common question to ask for local channels. So, our suggestion is you need to have a high-speed internet connection which will enable you to watch local channels and famous channels around the world.
Additionally, you may go for some apps which may charge you some money but there are no boundaries of channels worldwide.
What are the best live TV Apps?
After buying firestick, one needs to go for apps through which streaming channels is possible. So there are thousands of best live TV apps and you can try. But you have to know their feature first and then make a decision to install.
We have listed some best live TV apps which include Live NetTV, Mobdro, Swift Streamz, Pluto TV, TVTap, Sportz TV. We have also rated these apps for their best service in terms of the number of channels and streaming quality.
Learn Also: How to Get Spectrum TV on Firestick
Final Verdict
As said that, internet connection has made things so easy and attainable. Watching TV is no more a problem indeed. There are thousands of channel in the world and this internet connection let you watch without paying money. As you have an internet connection and you pay money so there is no need to pay for money for cable connection.
You just know the system such as buying firestick from amazon and going for apps to make sure you can watch thousands of channels, not just local channels but famous channels worldwide. So this is going to be the best deal to have a firestick from amazon indeed.