How to Get Free Wireless Internet?
Free wireless internet may be unbelievable to hear but it is true. Even there is a lot of ways to get free wireless internet, you can easily get in touch with this free internet. Most importantly free internet can save your money as you don't have to buy data. When you are traveling or standing int eh place where there is free wireless internet, you can use this internet. If you are from low-income people, you have also a lot of options to get internet at free cost. After all, you should know how to get free wireless internet and save your money from buying data from the internet service provider. Here in this article we will take you to the areas where you can get free wireless internet and it is 100% true.
What is a Wireless internet?
The form of internet service is getting changed and it goes in the form of wireless. Wired internet is something that links you to the wired and you are stuck in a specific place to get internet service. DSL or cable was the main form to use the internet as a wired connection. On the other hand, wireless internet technology WiMAX, LTE are the greatest form of internet to use the internet anywhere anytime with any device. This is hassle-free and easy to use at free cost as well.
Related Article:
How to get Free Wi-Fi as free wireless internet
The popular form of wireless internet comes with the feature of Wi-Fi. It is the name of the wireless networking technology which uses radio waves to ensure wireless high-speed internet and network connection. It is a common thing to believe that Wi-Fi can be available when someone has a broadband connection. But there are numerous ways to get free Wi-Fi.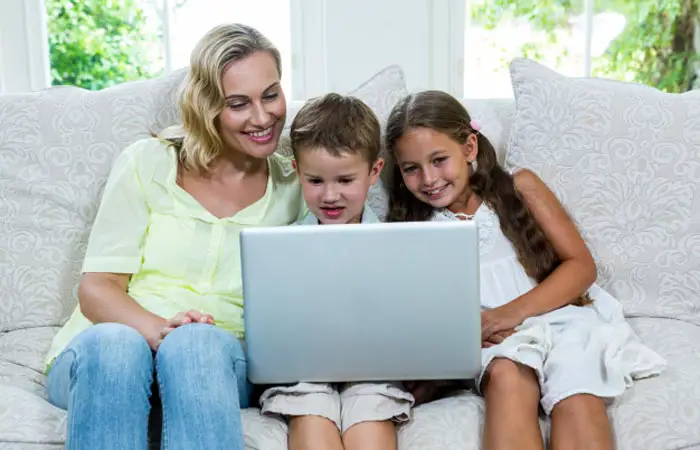 1. Find open Wi-Fi hotspots
Finding open Wi-Fi hotspots is the easiest to use the internet without paying money. For this, you need to look for open access hotspots. Surely so many people are using the internet but they are not using their password. They did not set any password protection or they don't know the password system. Honestly, you can try to open your Wi-Fi connection and you can get a lot of connections that can be useful for using the internet.
2. Getting Share internet from someone
Today's world internet is everywhere and you can get internet from a friend as well. Surely your friends are paying money and you can get this opportunity of using the internet at free of cost. This can be possible with the help of unlimited Wi-Fi internet which can be shared with your device. You just turn on the hotspot and you are on the go by connecting Wi-Fi.
3. Search free wireless internet in the Public Places 
Public places are the best option to get free wireless internet. When you are traveling by bus or train, there is free Wi-Fi. Even if you have a data connection, you just stop the data connection and you search for any instruction on free Wi-Fi. Aside from this, you may stand at any shopping mall or any building where there is free Wi-Fi as wireless internet. You just mildly request to the authority standing there to know the Wi-Fi password. As the Wi-Fi is open and for the public, they will surely tell how to get connected with the Wi-Fi.
4. Get free internet from the internet service provider 
Internet service provider is also another way to get free wireless internet in your location. The place where you are living is full of ISP providers. You just approach with them to know their free internet offers. Wireless internet access providers to offer a free internet connection. This service may not be available to all locations. So, you should check out the coverage to get free wireless internet.
5. Public libraries equipped with Wi-Fi and computers 
Surely public libraries are under Wi-Fi coverage and it is fully free. The government has different plans and programs to ensure as much as possible to cover Wi-Fi coverage. Public libraries are no exception. This place is covered with free Wi-Fi and it is possible to get free wireless internet at this place. In addition to this, you may use computers at the public libraries which are available there and you can sit there comfortably to use free Wi-Fi and computers as well.
6. Free wireless internet for low income people
Surely the government provides a different subsidy for low-income people. Part of this fact, many ISP providers have different plans to provide free internet for low-income people. For example, Comcast is the giant name in the world of internet service. They have internet essentials plans for $10 per month for the needy and low-income people but they must qualify to get this internet offers.
Read Also: The Cheapest Cable TV for Low Income Families & Seniors
7. Cellular access
Cellular access is awesome in the United States, there are some cellular providers which offer basic plans with some free data. This is the best option when your prime target is to get internet at free of cost. It is possible to use this internet to your smartphone and you can get also free Wi-Fi hotspot.
FreedomPop is a great name in the world of providing internet service. They have plans of 200 MB of data free of cost every month. It is completely free and you just need to buy a FreedomPop sim card. This sim card can be used on your phone, tablet or Wi-Fi hotspot to get started.
More importantly, The FCC has another plan to offer lifeline assistance program which ensures subsidized cellular service to the low-income household. For this, you need to qualify with your income level to get free internet.
8. NetZero
In the event of getting free internet, it is possible to get when you have a landline phone. The easiest way to use internet is that you can use free dial-up like NetZero which can provide you 10 hours a month free internet for no cost. But the speed of the internet may be a little slow as it is packed with advertisements.
Final Verdict
The Internet is costly but it is free also. There are a lot of ways to get the internet at free cost. It is common to see that different internet service providers have free offers and one can get this free internet offers. You should also know how to get access to wireless internet in public places where you can easily get connected to Wi-Fi. Internet for low-income people is another big deal to get the internet at free of cost.